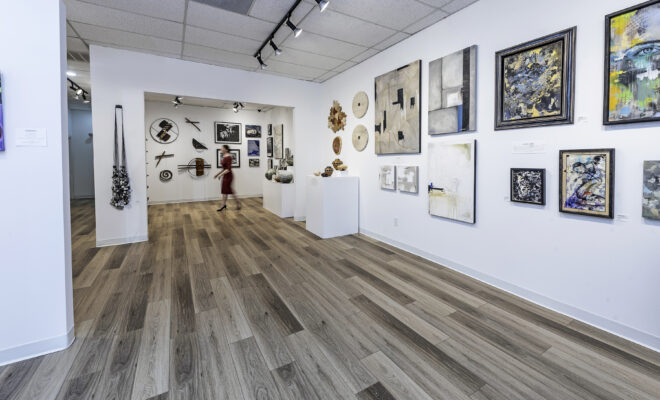 Classes and Events at Ardest Gallery
By |
[August 2023] Ardest Gallery, a local fine arts gallery curated by Gallery Director Julie Verville, represents nearly 40, top Texas 2D and 3D visual artists. In addition to its core artists, the gallery will host ongoing events such as monthly group art shows, Coffee Talk with an Artist, Art to Lunch in partnership with local restaurants, poetry readings, musical performances, and art classes/workshops for all ages and skill levels. Ardest Gallery is located at at 25200 Grogan's Park Drive, The Woodlands, TX 77380.
Upcoming Classes and Events:
National Coloring Book Day – August 2nd 10 a.m. – 2 p.m. – August 2nd is National Coloring Book Day and we are celebrating in a BIG way! Our gallery artists have created complementary coloring sheets for YOU. Stop in to create your own coloring book with designs created from 11 Texas artists!
Art to Lunch – August 18th at 11 a.m. in the Gallery – Join us for an exclusive tour of our current art exhibition "Abstraction" led by Ardest Gallery Director Julie Verville. Then, enjoy a pre-fixed menu at our neighboring restaurant Amerigo's Grille. Preset menu: $22 pp. Choice of: Soup du jour or House Salad; Homemade Lasagna beef, ricotta, mozzarella, and marinara; House Selection Red and White Wine available for $5 glass; Reservations recommended as space is limited. RSVP to julieverville@ardestgallery.com or directly with Amerigo's Grille.
National Dog Day – Saturday, August 26th from 10 a.m. – 2 p.m. Join us on National Dog Day as we celebrate dogs and encourage adoption!! Throughout the day, get a close up of 7 local artists in action as they paint live, or sketch commissioned dog portraits. A percentage of ALL gallery sales will be donated to select local dog rescue groups. Participating pet portrait artists include: Robyn Crowell, M L Huff, Lauren Luna, Jeff Lung, Judy Mackey, Teresa Staley, and Eric Sundin.
Learn more and view upcoming events and classes at https://www.ardestgallery.com/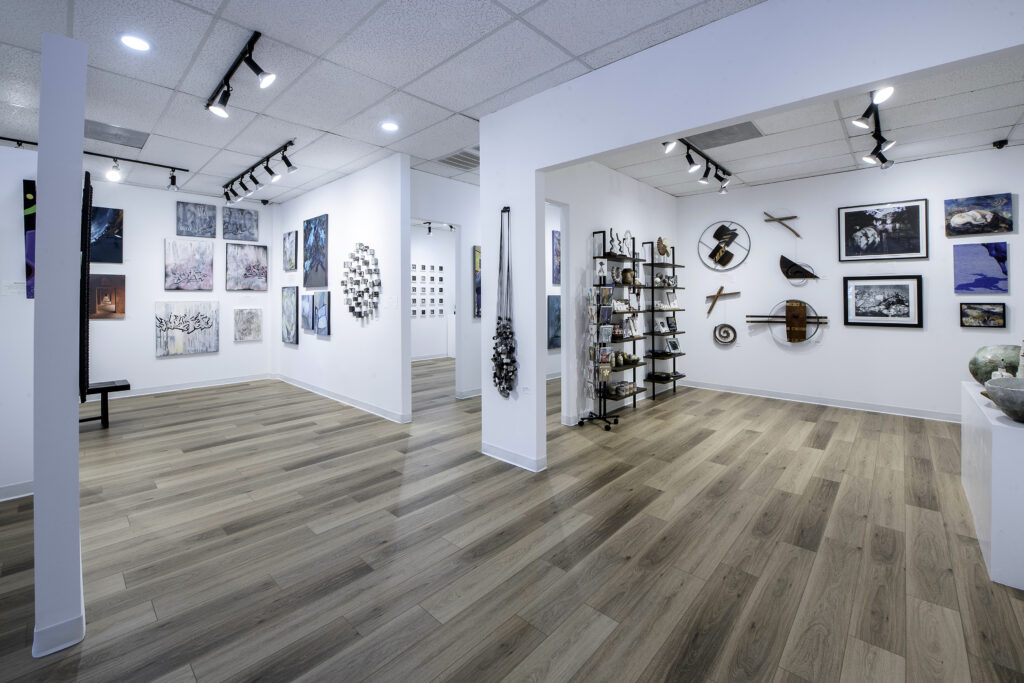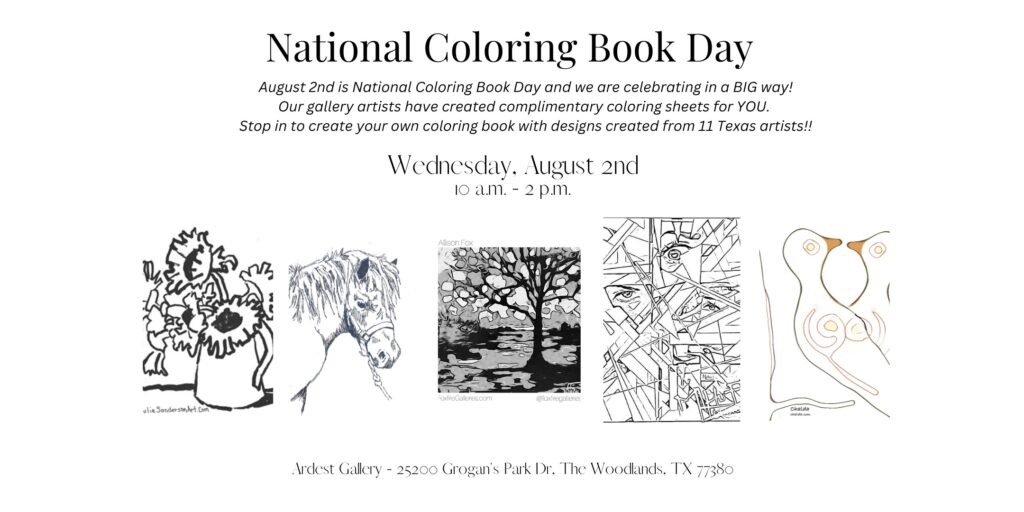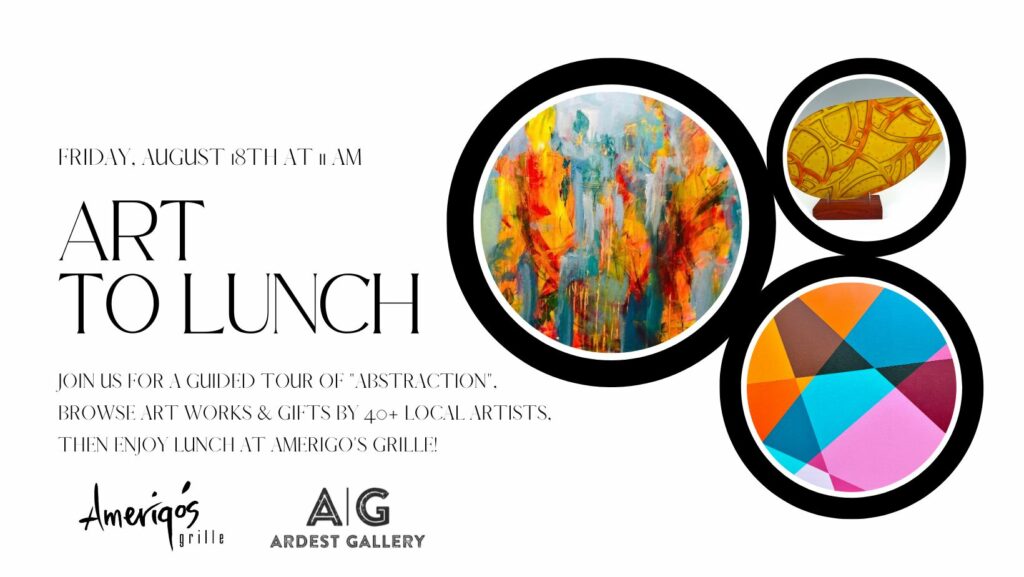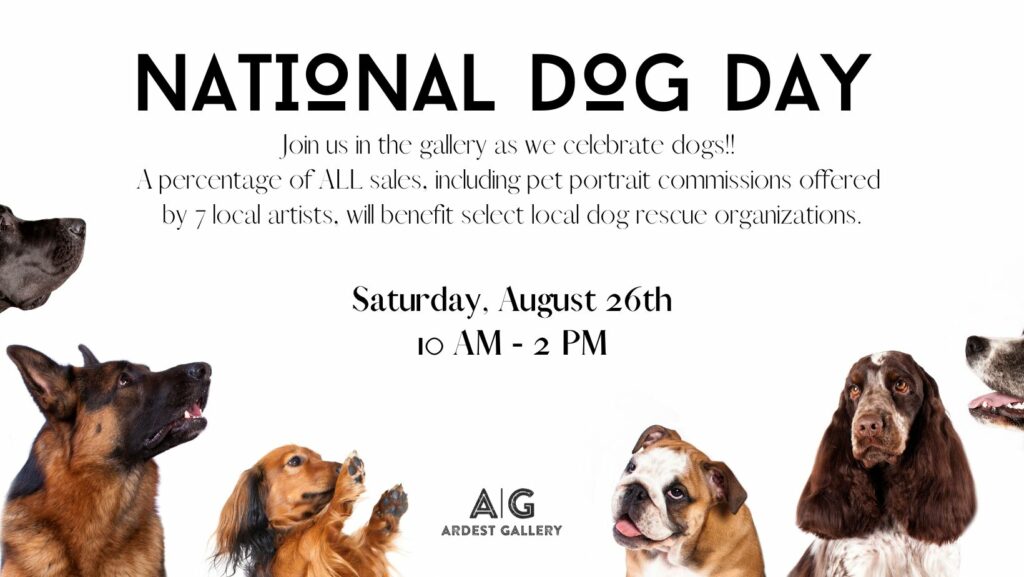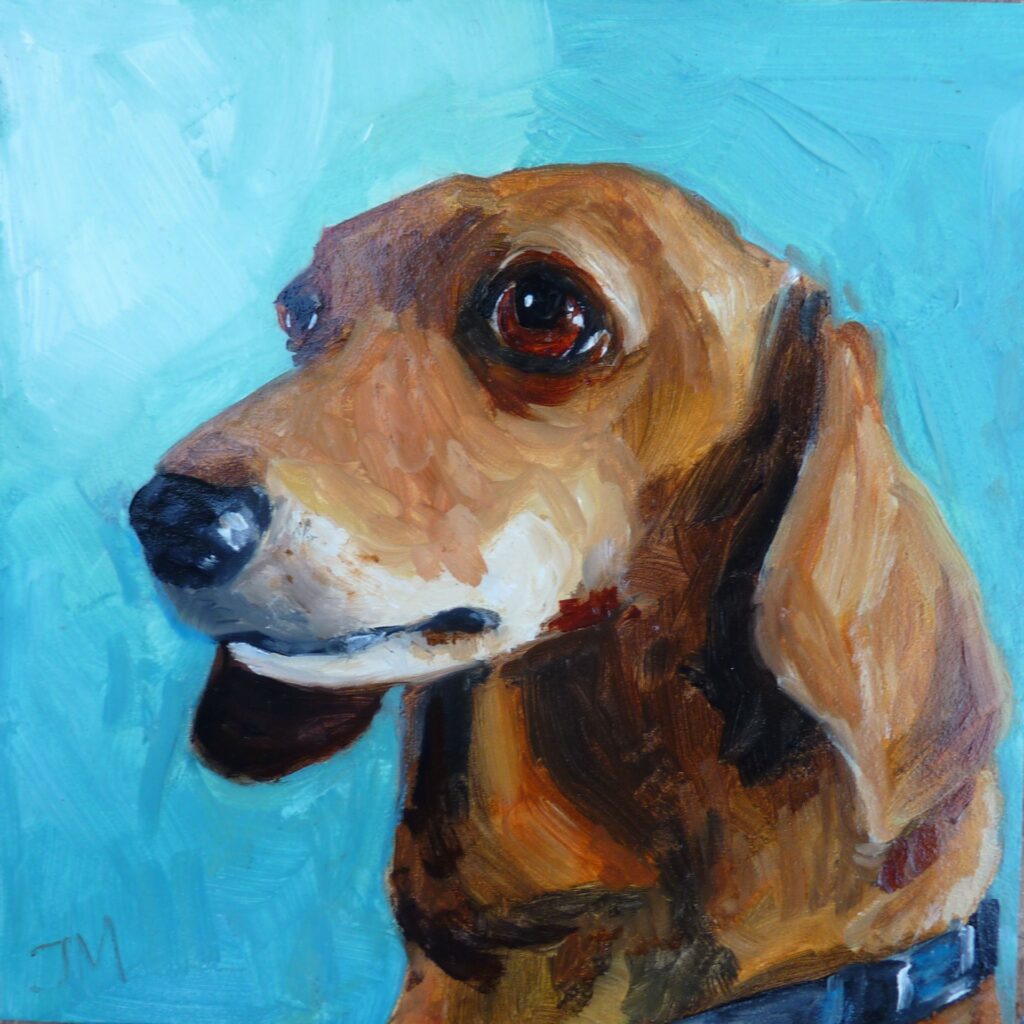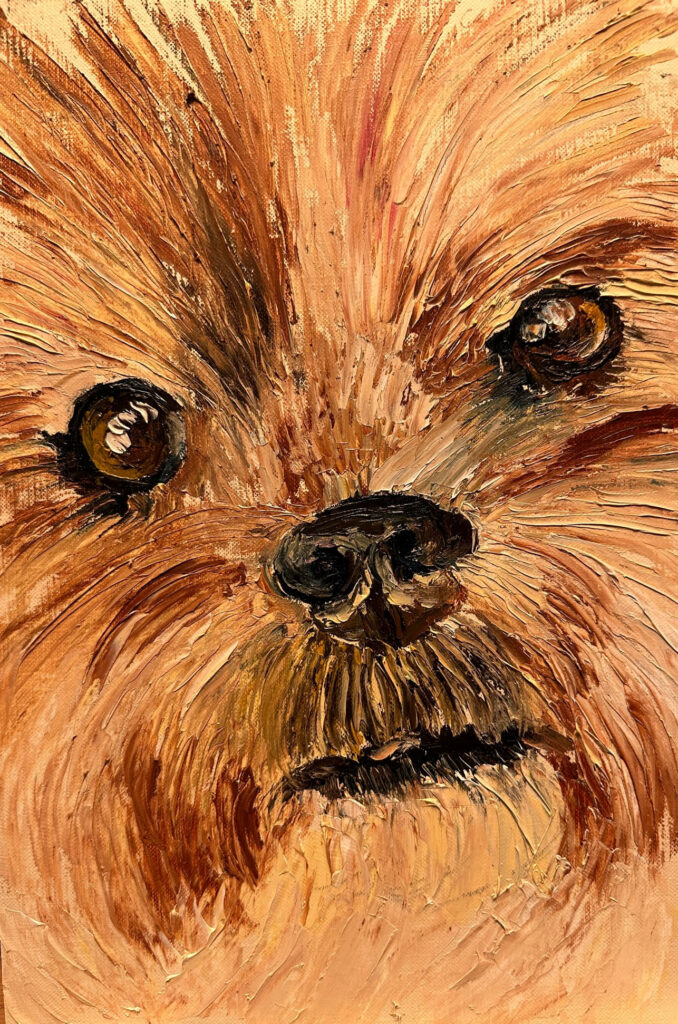 Learn more and view upcoming events and classes at https://www.ardestgallery.com/