Canopy Classes and Events
By |
June is full with programs and events at Canopy Cancer Survivorship Center! Join the Book Club, the Photography Club, attend the Men's Lunch, and so much more. Check out events and learn how to join here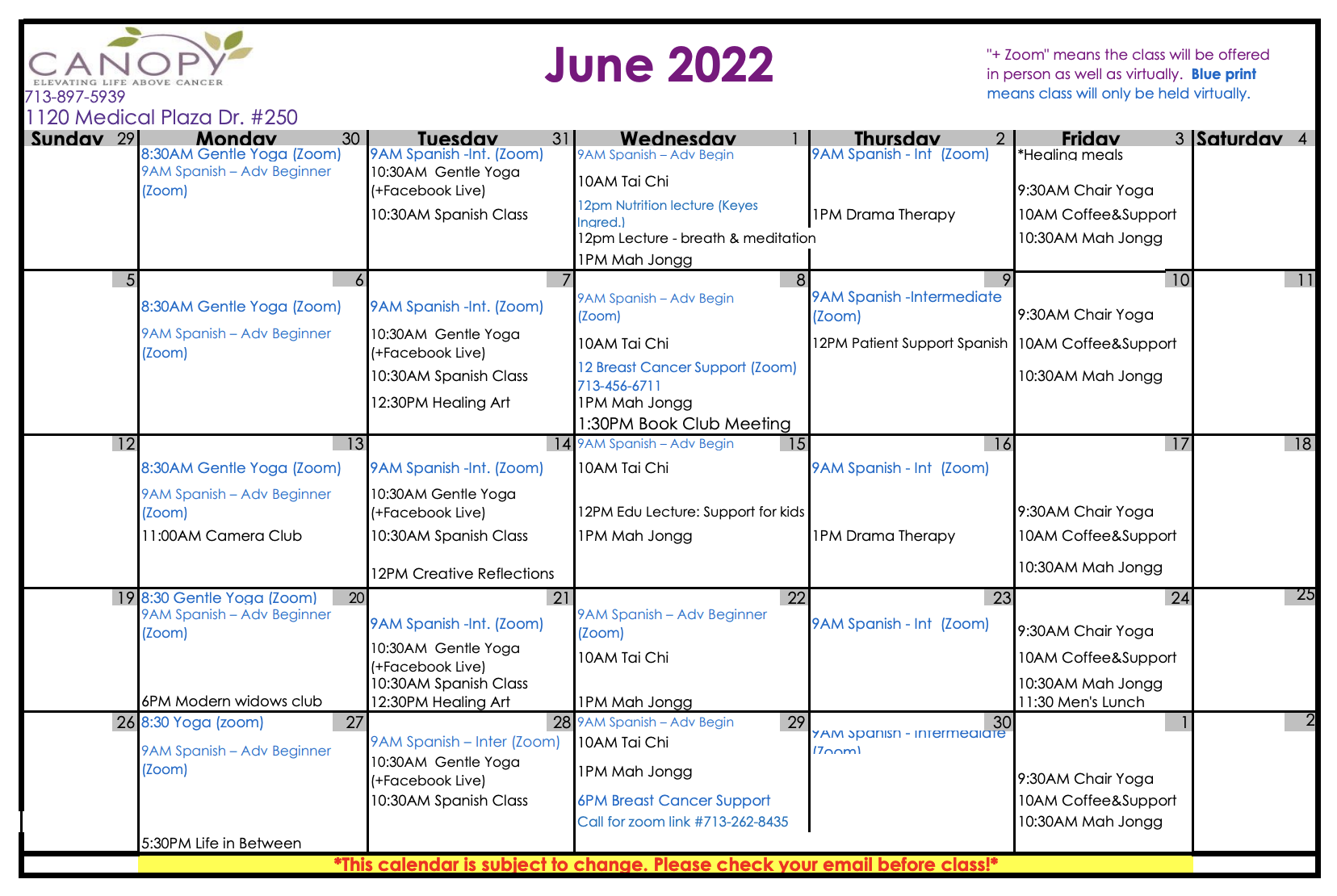 Canopy is a cancer survivorship on the campus of Memorial Hermann The Woodlands Medical Center. Canopy is open to men and women, no matter where you were treated, and for any kind of cancer. If your life has been impacted, whether you were the patient or the caregiver, you have a safe haven at Canopy.
The Book Club is open to new attendees and is now held on the 2nd Wed of each month at 1:30pm.
The Camera Club is open to attendees and will be held on the 2nd Monday of the month at 11am.