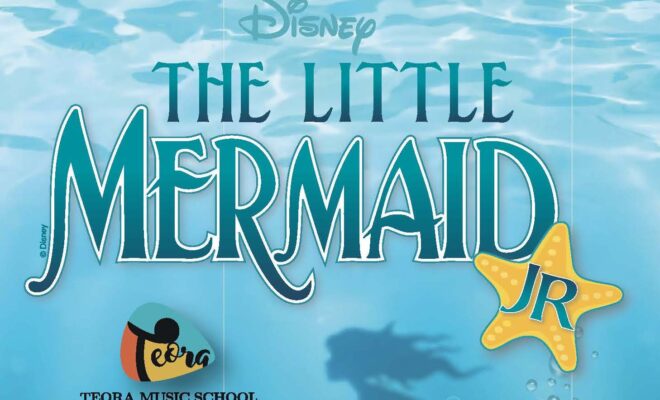 Disney The Little Mermaid Jr
By |
[June 5 and July 10, 2023] Sign up for the Disney The Little Mermaid Jr. Summer Camp on June 5 and July 10, 2023 at at Teora Music School. Learn more and sign up today at https://www.teoramusic.com/summer-musical-theatre-camp/.
Students will be guided to work on Musical Theatre performance which will include, solo, duet, ensemble singing, acting, dancing and character development, that points them to their highest potential. Students will gain a sense of confidence, which will allow them to shine.
This 3-Week camp is designed for individuals with varied levels of singing and movement ability, who want to elevate their existing skills to a high level while cultivating relationships with like minded artist. NO AUDITION IS REQUIRED!
Dates:
June 5th – June 23, with a public performance on Sat June 24
July 10th – July 28, with a public performance on Sat July 29
Time: 11:30 a.m. to 2:30 p.m. Monday – Wednesday – Friday
Location: Teora Music School is located at 24913 Kuykendahl Rd. Suites C&D Tomball TX 77375
Sign up and learn more at https://www.teoramusic.com/summer-musical-theatre-camp/