Calendar
Cooper Students Preparing Bowls for Hunger Initiative
By |
Even the youngest students at The John Cooper School have been busy in their art classes preparing for Empty Bowls that will be held in the Student Center on campus on February 24 to raise funds to help fight hunger.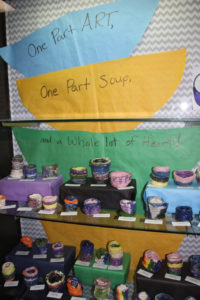 Pre-k, kindergarten and first grade students have created and glazed bowls that will be given to guests who participate and are on display until the event. Students in higher grades, plus faculty and staff, have been creating bowls for the event since the first of the school year.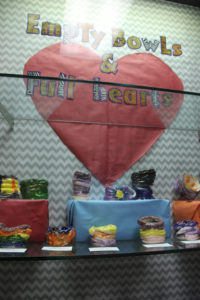 At Empty Bowls, sponsored by Cooper's Upper School art students, guests are invited to donate $10 to be given to Interfaith of The Woodlands Food Pantry and in return enjoy a simple bowl of soup, peruse student artwork, bid on a silent auction, and take home a handmade bowl as a reminder that there are empty bowls in our community.
Reservations are recommended, but not required. www.johncooper.org/emptybowls