Events
LIFE! Dancers Express 'A Day in the Life' at Cooper
By |
THE WOODLANDS, TX – Audience members will take a step back 30 years through vintage photos to experience a typical school day at The John Cooper School, demonstrated by student dancers, at this year's LIFE! production, May 10-12 in the Glenn Performing Arts Center on campus.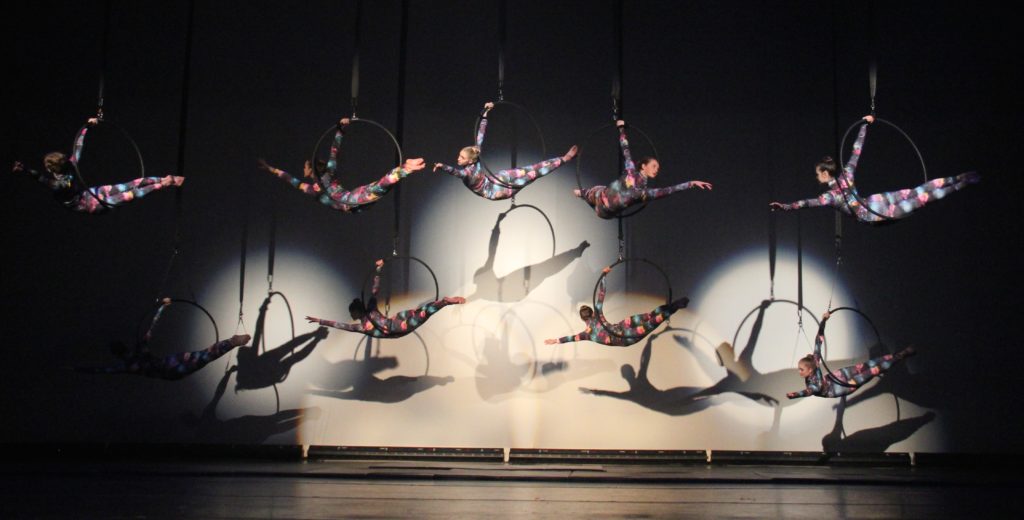 "Using jazz, hip hop, ballet, lyrical, contemporary and apparatus dancing, Middle and Upper School students will highlight a typical day at our PK-12 school," said dance teacher Elizabeth DeMonico. "Get ready for backpack dances and rolling desks as the school day begins, then go to academics, athletics and the arts."
Creatively using movement, dancers will demonstrate typical classes, including math where they will use bands to make geometric shapes, English for Romeo and Juliet and A Midsummer Night's Dream routines, then on to history featuring Hamilton and other history-related music. In science class they will make the life cycle of a butterfly come to life.
Highlights of cross-curricular projects will be showcased with performances about how physics and foreign language students have teamed up with dancers for educational experiences.
Ribbon dancers and live painting on stage will represent the visual arts and five senior aerialists will demonstrate the importance of athletic abilities. Tickets are $15 for adults and $10 for students and seniors and can be reserved online at www.coopertickets.org.
Established in 1988, The John Cooper School is an independent, college preparatory school for students in Pre-K through Grade 12. For more information, visit www.johncooper.