News
Sheriff captures Burglary Suspects on the run
By |
On December 5, 2018 at 12:10 AM, the Montgomery County Sheriff's Office was dispatched to 1080 Pruitt Rd Spring, TX 77380 in reference to a Burglary in Progress at the South Montgomery County Girls Softball League concession stand. Sheriff's Deputies were notified by a league official who was remotely watching security cameras of two males wearing hoodies breaking into a concession stand. Sheriff's Deputies responded and observed two suspects flee on foot. A foot pursuit of the two subjects ensued with both males running a wooded area, and into the High Oaks neighborhood. One suspect was subsequently detained by Deputies. Approximately 35 minutes later, the second suspect was located in the neighborhood and arrested.
Sheriff's Deputies searched the path of the suspects and located their hoodies, as well as a loaded Smith & Wesson 9mm which was stolen out of Harris County. Deputies also located a backpack in a drainage ditch where the subjects crossed while evading. The back pack contained multiple items taken from the concession stand. During a search of the concession stand, Deputies found bolt cutters and a scabbard knife that were used by the suspects. The two suspects were identified as Saben Fontenot (DOB 04/19/01, Left) and Joshua Range (DOB 01/16/00, Right).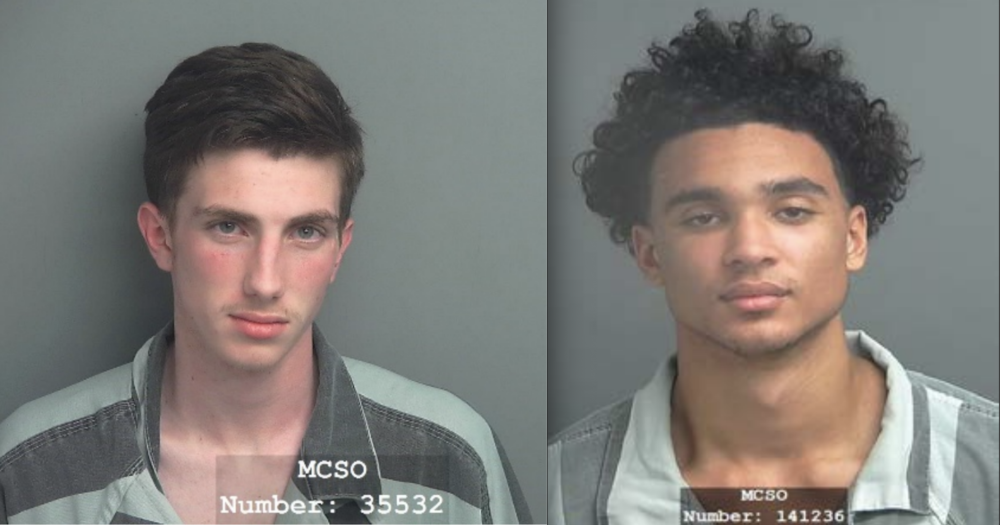 Due to the quick response and well-coordinated response of all deputies, the suspects were captured and placed into custody for multiple charges including Burglary of a Building.
Source: Specialist Thomas Smith, Montgomery County Sheriff's Office, Executive Division