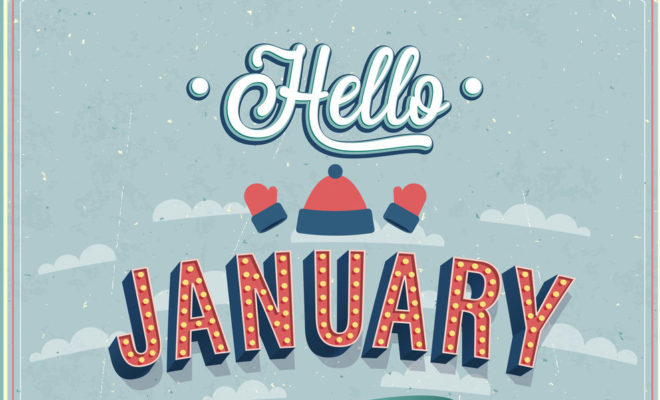 Calendar
31 Things to Do in January 2020
By |
Hello January! Discover what's happening with the Hello Woodlands' monthly "31 Things To Do" guide featuring events, activities, locations, and ways to get involved in your community.
Join us this January by trying new activities and attending events in and around The Woodlands, Texas. Be sure to follow us on social media at @HelloWoodlands and subscribe to our email newsletter to stay updated for upcoming events, ticket giveaways, live videos, photos, and so much more!

31 THINGS TO DO – JANUARY 2020
New Year's Eve/Day Events
"007"Casino Royale New Year's Eve Gala at The Woodlands Resort – Lady Luck is in the house for New Year's Eve at The Woodlands Resort, featuring Austin's PDA Band, plus an unlimited hosted bar from 9pm until 1am. Place your bets at blackjack, roulette, craps and Texas Hold 'em for your chance to win exciting prizes. Choose from a 3 or 5-course dinner at Robard's before you begin your night at Casino Royale. Overnight packages including dinner at Robard's and Gala start $208 per person* (*based on double occupancy). Purchase tickets at https://bit.ly/NYEResort
Roaring 1920's Extravaganza at the Como Social Club – Ring in the New Year with live music, small plates, a seafood bar, and a champagne toast at midnight! Start the night in Sorriso Italian Kitchen with tasty bites and pairings then head upstairs to Como Social Club for rooftop views of the Waterway and a cash bar to welcome in the New Year. Dress Code is 1920's Cocktail Attire. Tickets are limited, so reserve now. $150pp. Overnight accommodations are available at The Westin at The Woodlands starting at $199pp including party and valet parking, based on double occupancy. Call +1 281-419-4300 to book now at https://bit.ly/ComoNYE2020
Rat Pack Style New Year's Eve Party at the Glade Cultural Center – Featuring an exquisite pre-fixe four-course dinner by Executive Chef Josh Slaughter of Historic Hill House and Farm, enjoy live music and dancing with Tianna Hall and Houston Jazz Band plus a champagne toast to ring in 2020! Balloon Drop at Midnight. Surprise after hour bites. Dress Code: Cocktail Attire. Register at https://www.gladeculturalcenter.com/NYE2020-event
FEATURED EVENTS
January 16 – Taste of the Town – Taste of the Town is a paradise for foodies looking to fulfill their cravings and sample local area cuisine all in one night! For one low price, guests can sample mouth-watering appetizers, entrees, desserts, pastries, and drinks from more than 40 of the area's finest restaurants, caterers, bakeries and beverage companies. Purchase Tickets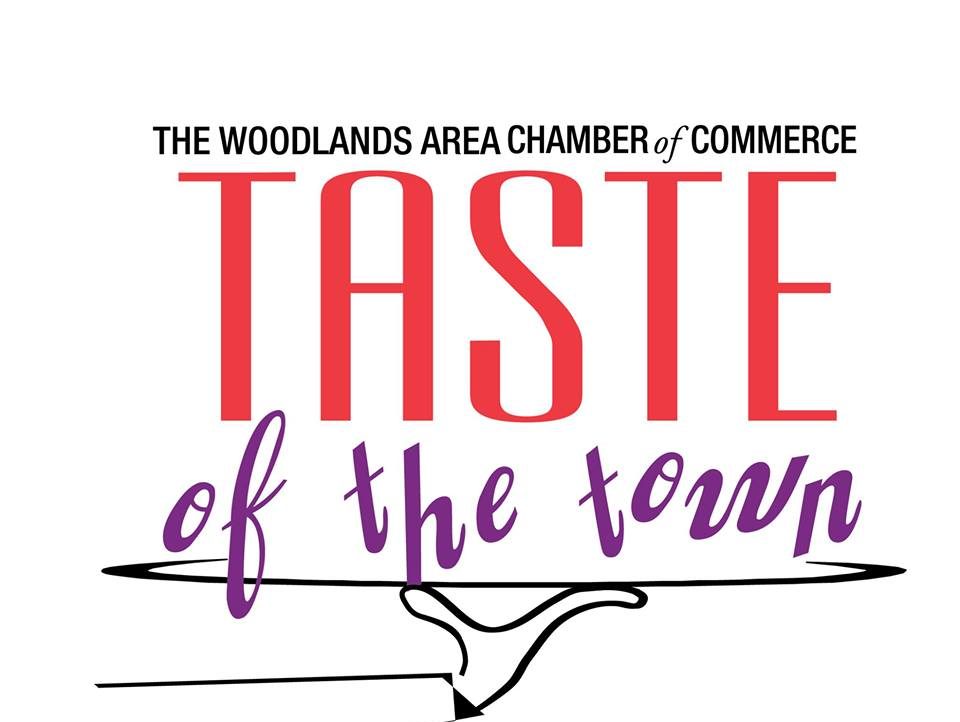 January 31 – 7th Annual Women Empowering Women Luncheon – Interfaith Community Clinic presents Grammy award winning artist Mandisa, who finished in American Idol's Top 9 in 2006, as the inspiring featured speaker for the 7th Annual Women Empowering Women luncheon. Proceeds from the event benefit the clinic, which is the only charity clinic serving all of Montgomery County's uninsured with preventative care visits. Just as many of Interfaith's Community Clinic's patients face adversity and challenges in life, featured speakers such as Elizabeth Smart, Jeannette Walls, and most recently Rachel Hollis, have shared their unique and inspiring stories of overcoming and defeating the odds. Purchase Tickets
JANUARY EVENTS
Open Daily until January 20 – The Woodlands Ice Rink – The Woodlands Township invites residents and visitors alike to enjoy The Ice Rink at The Woodlands Town Center this holiday season. The 21,000-square-foot permanent multipurpose facility features ice skating in a main room with lighting, a state-of-the-art sound system, tables for parties and concessions. The Ice Rink is located at 2005 Lake Robbins Drive, The Woodlands TX 77381, in The Cynthia Woods Mitchell Pavilion multi-purpose building/event center on the northwest side of The Pavilion at the corner of Lake Robbins and Six Pines. Learn More
January 3, 10, 17, 24, 31 – Coffee & Support – Coffee & Support is a weekly gathering where guests can come seek support and encouragement from one another, meet new friends and visit with old ones at Canopy Cancer Survivorship Center. Canopy enhances the quality of life for individuals affected by cancer and for those who support them during their journeys. At Canopy, there are a wide variety of programs and services addressing the emotional, physical and social needs of those touched by cancer. Learn More
January 4 – Glass Blowing Demonstration – Watch a free narrated glassblowing demonstration and learn the techniques. Seating is on a first come, first serve basis. Learn More
January 4 – Backyard Composting Class – Turn your yard waste into soil's most beneficial amendment: Compost! This free composting class is held from 10:00 to 11:00 a.m. at The Woodlands Township Parks, Recreation and Environmental Services Building, 8203 Millennium Forest Drive, next to The Woodlands High School. Drawing for a free bin and other prizes at every class. Learn More
January 4, 11, 18, 25 – The Woodlands Farmer's Market – Discover local produce, artisan goods, music, food, family fun at The Woodlands Farmer's Market located at the Grogran's Mill Shopping Center, 7 Switchbud Pl, The Woodlands, Texas 77380. Learn More
January 4, 8, 27 – Heartsaver First Aid CPR/AED Class – This class provides First Aid training for medical, injury and environmental type emergencies to companies, employees, and members of the community. Classes are offered at the Spring Fire Department Administration Building, 656 E. Louetta Road, Spring, TX 77373. Learn More
January 6 – All About Moms Support Group – This support group is for new mothers and their babies (0 – 1 year) facilitated by a Registered Nurse. Meetings are held every Monday from 10:00 – 11:30 a.m. (except holidays) at Memorial Hermann The Woodlands Perinatal Educational Classroom. Learn More
January 11 – Annual Pre-K-12 Admission Open House – For those interested in learning more about The John Cooper School and applying for the 2020-21 academic year, this open house will begin at 1:00 p.m. in the Glenn Performing Arts Center on campus. Faculty and administrators will join Admission Office representatives for a presentation of the school's philosophy, curriculum and admission process, and a campus tour will follow. The application deadline for grades for pre-k through first grade is November 15, 2019 and for grades 2 through 12 is January 15, 2020. Founded in 1988, The John Cooper School is a fully accredited, independent, PK-12 college preparatory day school located at One John Cooper Drive, The Woodlands, Texas 77381. Learn More
January 11 – Chinese New Year Celebration – To celebrate the Chinese New Year this month, families will watch in wonder as the Houston Lion Kings take over the Metropark Square event lawn. Children will enjoy dancing with dragons and lions during this can't miss performance. The Houston Lion Kings perform traditional Chinese Dragon and Lion dances during the Lunar New Year season to bring good luck, happiness and prosperity for all. These colorful animals dance to the beating of drums, cymbals and gongs. Learn More
January 12 – Food Truck Feast – Head to the Imperial Oaks Shopping Center from 11:00 a.m. to 4:00 p.m. to feast from a variety of food truck cuisines. There will also be local artisan crafters & vendors along with entertainment. Learn More
January 11 – Chili Cook Off – The Farm Drinkery is hosting its Chili Cook off starting at 2:00 p.m. featuring a Grand Champion Award and People's Choice Award. $20 entrance fee per team/person. Learn More
January 17 & 18 – Houston Money Show – Learn about money, browse over 120 exhibitor booths, buy and sell coins, hear from featured speakers about historic coins, bid on auction items, attend the Boy Scout Merit Badge Clinic, play games and more at the Houston Money Show hosted by the Greater Houston Coin Club at the Lone Star Convention Center. Learn More
January 18 – Landscape Gardening Class: Solving Pest Problems in the Home Landscape – Gardening experts provide specific landscape gardening principles for enhancing your own yard and gardens. The class is held from 9:00 a.m. - noon at The Woodlands Emergency Training Center, 16135 IH-45 South. Registration is required. Register Here
January 18 – Lunar New Year Celebration – Celebrate the year of the rat at the Woodlands Children's Museum. Enjoy The Houston Lion Kings dance troupe, Coin Tree art project, Chinese calligraphy, art projects, and games. Learn More
January 18 – Plan It for the Planet – Trees not only help provide wildlife habitat, they also help prevent soil erosion and reduce urban heat and noise pollution. Make a positive environmental impact by helping plant native trees and riparian plants along the Spring Creek Greenway. Bring a shovel, work gloves, and a refillable water bottle, and get ready to make a difference. Dress for the weather and wear close-toed shoes. Planting takes place at Dennis Johnston Park, 709 Riley Fuzzel Rd, Spring, Texas 77373, from 9:00 a.m. – noon. Ages 8+. Register by Monday, January 6, to reserve your tree. Register Here
January 19 – Ransom Riggs, Author of the Miss Peregrine series, Author Visit – Join Ransom Riggs on tour to celebrate the release of The Conference of the Birds. With games, activities and prizes to be won as well as VIP meet and greets prior to the event, this is the ultimate Miss Peregrine event. The event will be held at The Woodlands Mall Barnes & Noble from 7:00 – 10:00 p.m. Learn More
January 24 – February 22 – SCI://TECH – Education for Tomorrow Alliance's SCI://TECH engages the business community with local private and public schools, offering 13 science, technology, engineering, and math competitions and events. Run as a partnership of EfTA volunteers and local educators, the SCI://TECH Exposition is one of the largest regional science fairs in the nation reaching thousands of students each year and qualifying students to compete in the Science & Engineering Fair of Houston, as well as state and international competitions. Learn more and register to volunteer at https://www.efta-us.org/scitech.html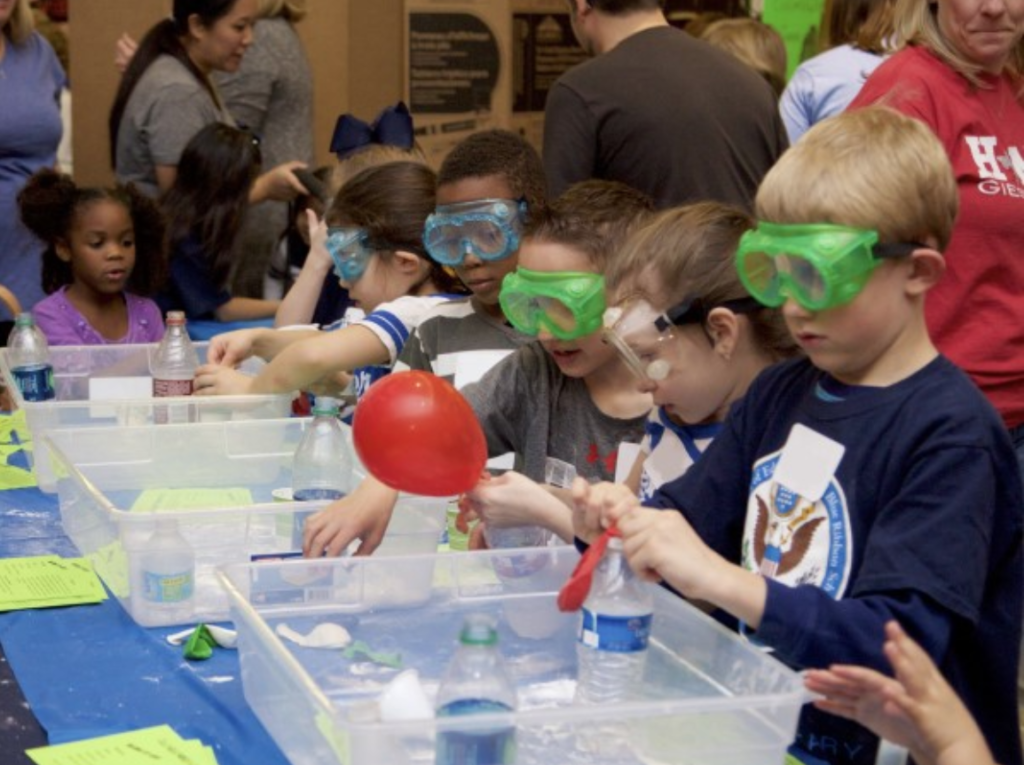 January 24 – February 8 – Arsenic & Old Lace – The Players Theatre Company presents the classic play Arsenic & Old Lace at The Owen Theatre running from January 24 – February 8. An uproarious farce on plays involving murder, Arsenic and Old Lace has become a favorite amongst regional theatres throughout America. Learn More
January 25 & 26 – Exotic Reptile and Pet Show – The Lone Star Convention Center will be home to the largest reptile expo in the Houston area and the largest venomous show in Texas. Buy or browse thousands of reptiles, amphibians, invertebrates, feeders, and supplies in this two day event. There will be silent auctions running both days for TxARK, live rattlesnake demonstrations sponsored by Texas Reptile Conservations Outreach and The Texas Venom Experience, and concessions will be on hand both days. Purchase Tickets
January 25 – 11th Annual Creekside Park Chili Cook Off and Winter Festival – Compete against your neighbors to show Creekside Park residents who has the best chili. Residents will sample each team's chili and vote for the one they think should be the winner. Votes will be tallied and a winner announced by 4:00 pm. Bring the family for a fun filled day of Winter Festival activities at Rob Fleming Park including a real snow slide. The deadline to enter chili cook off teams is January 17th. Learn More
January 25 & 26 – Walkabout Horse Tour – A Walkabout Tour is the most inspirational two days any horse lover can have. Attendees will learn all about the proper training process. Whether you ride English or Western or are a serious competitor or love to hit the trails, learn how Clinton uses the Method to develop respectful and safe horses. From problem horses and learning to build your confidence to advanced riding techniques and trick training, the weekend offers something for every level of horseman. Learn More
January 25 – Arbor Day Celebration – Celebrate Arbor Day at Northshore Park from 9:00 a.m. to noon to learn ways to help reforest the local community. Free native tree seedlings will be available. Learn more
January 25 – Elvis & The Legends Show – Sing along with your favorite songs at the Elvis & The Legends Show presented by the Montgomery County Fair Association at the Lone Star Convention Center. Proceeds from the event benefit the Montgomery County Fair Scholarship Program. Purchase Tickets
January 28 – Conroe Job Fair – The Conroe Job Fair is a collaborative effort of the Conroe EDC, Conroe/Lake Conroe Chamber, Lone Star College and Workforce Solutions. The purpose of this event is to connect job seekers with companies that are currently hiring and with community resources to aid in their job search. The job fair features jobs in welding, machining, sales, healthcare, engineering, accounting as well as other educational opportunities and community resources. The event is free for job seekers. Be sure to bring copies of your resume if you have one and dress appropriately for the job(s) you are applying for. Learn More
January 28 – Geographical Genealogy Workshop – Knowing the location where your ancestors lived is critical to successful genealogy research. This special workshop covers maps, gazetteers, and GIS data. Come learn tips and tricks to overcome obstacles like changing geographic boundaries and names of places, and find your ancestors in their right place on the map. Learn More
January 31 – Truluck's Wine Dinner Benefitting Community Assistance Center – Truluck's presents an exclusive five-course, chef-selected wine dinner event benefiting Community Assistance Center. It is through donors' generosity that CAC is able to provide resources to meet basic needs, improve quality of life and promote self-sufficiency. Learn More

Plan ahead for February! Visit our online calendar, subscribe to our Email Newsletter, follow us on social media at @HelloWoodlands, and check back for a list of 31 things to do in February 2020!
Contact us at info@hellowoodlands.com to tell us events, activities, locations, businesses, and non-profits we should feature and visit in February!