Meet the Team
Hello Woodlands offers breaking news, events, headlines, articles and stories on HelloWoodlands.com, across social media, and in a weekly email newsletter. Hello Woodlands now reaches over 1 million locals every month online. In only 7 months became the #1 Local News Source in The Woodlands on Facebook and Instagram – now with over 65,000 social media followers and growing!
Meet the team that captures and shares the news, stories, people, and passion behind each business in The Woodlands community and Montgomery County.
Jennifer Bruse, Co-Owner and Director of Partnerships
Native Houstonian, Entrepreneur, Award-Winning Videographer and Photographer, Writer, Marketing Expert and Coach, Speaker, administrative board member of The Woodlands Methodist Church, member of The Loft Church (at TWMC), member of The Woodlands Chamber of Commerce, board member of the Glade Arts Foundation, and The Woodlands/Conroe resident for over 14 years. Jennifer is the Founder, Co-Owner, and Director of Partnerships for HelloWoodlands.com and lives in Montgomery County with her husband Rod Prado and their two rescue dogs, Bella and Sabrina. Learn more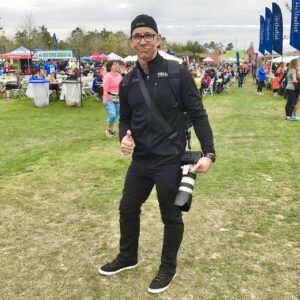 Rod Prado, Co-Owner and Director of Technology
Businessman, Photojournalist, Videographer, Puerto Rican Native, and The Woodlands/Spring/Conroe Resident for over 30 years.  Rod finished a career with the United States Department of Justice, Executive Office for Immigration Review, in Houston, Texas. In mid-2018, Rod decided to pursue his vision in private business entrepreneurship to become the Co-Owner and Director of Technology for HelloWoodlands.com.
Rod completed his high school in Puerto Rico, at Antilles Military Academy.  Rod earned a music scholarship to attend Valley Forge Military Academy and College in Wayne, Pennsylvania. As a member of The Regimental Band, he played trombone, euphonium, and valve trombone with The Herald Trumpets.  At Valley Forge, he received The Alumni Gold Sword and was selected twice for appointment in the Anthony Wayne Legion Guard. Rod graduated with the "school rank" of 2nd Lieutenant Fire Marshal and received a degree in Business Administration.
Aside from HelloWoodlands.com, Rod enjoys music, sports, electronic gadgets, modern arts, and cooking with his wife, Jennifer Bruse.
Tiffany Marascio, Director of Content
Tiffany Marascio moved to The Woodlands from Houston in 1990. She has a degree from the University of Texas at Austin in Studio Art. Tiffany has enjoyed watching The Woodlands grow and change to meet the needs of its residents. Tiffany lives in The Woodlands with her husband and three kids. In her spare time, she enjoys reading science fiction novels, writing, and working on crossword puzzles.
A special thank you to the many organizations, officials, representatives, businesses, partners, photographers, writers, and volunteers who help Hello Woodlands daily share credible, unbiased local news every single day.
Want to learn more or advertise your business? Please contact us at info@hellowoodlands.com.