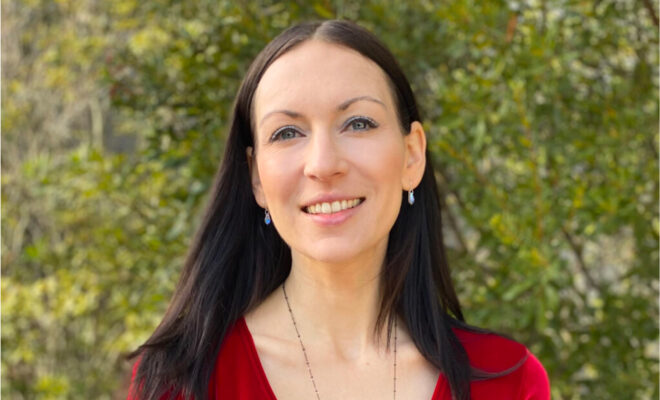 Meet the Founder
Meet the Founder of Hello Woodlands, Jennifer Bruse Prado.
As a native Houstonian, Jennifer spent most of her childhood growing up in the suburbs of Houston, Texas. She fondly remembers her excitement before each family trip to The Woodlands for shopping and a carousel ride at the brand new mall in town. After moving to Lubbock and graduating with a bachelor's degree in Finance from Texas Tech University, she returned back to the Houston area in 2007 and settled in The Woodlands to start her career in the oil and gas industry.
In 2010, she decided to take a chance and pursue her dream of launching a company of her very own and online web series. The risk and hard work paid off as the series received worldwide fame, millions of views, over 100,000 followers online, TV and radio exposure, and awards for her work. Jennifer received nominations and awards from across the nation: locally from the Houston Press Web Awards to Hollywood at the Taste Awards along with top Food Network Stars, TV shows, and YouTube personalities.
After achieving much success and popularity with her own company, Jennifer started working with organizations and individuals locally and around the world to help reach audiences and promote their business, product and services online. Jennifer still enjoys helping business owners achieve success, but growing up as a pastor's daughter she wanted to do more and give back to the community.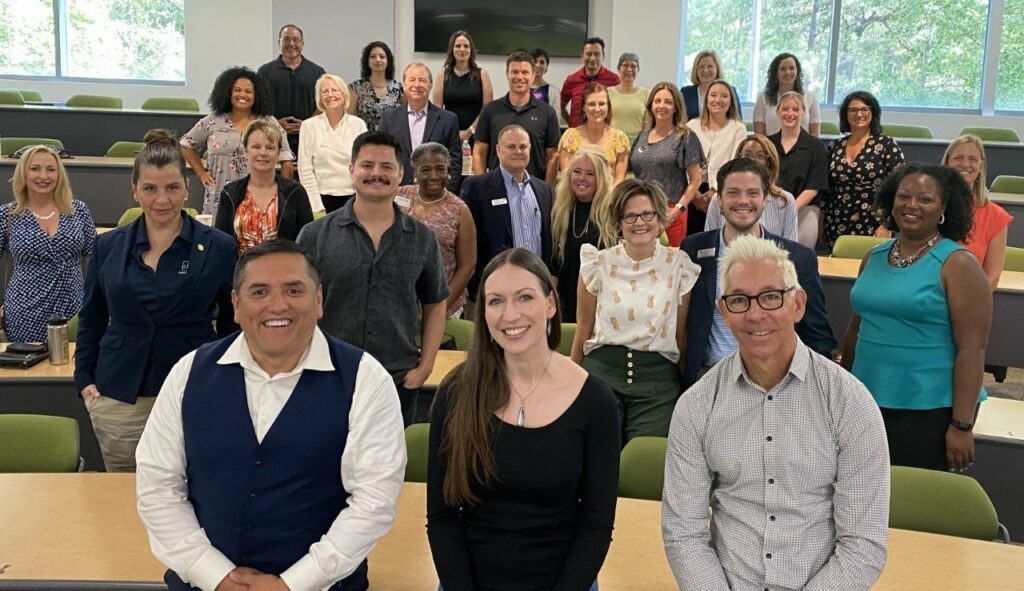 In 2014 Jennifer took action! She took steps in getting involved with The Woodlands community and started working with non-profit organizations to increase their exposure, making a difference and to impact the people who need it most. After being a resident of The Woodlands for almost a decade, Jennifer strived to continue making efforts to give back and bringing the community together.
…and then one day an idea hit. Jennifer and her husband Rod were driving through The Woodlands Town Center and in their travels happened to cross numerous events in action. Having no prior information or indication of the festivities, she became frustrated. They were great organizations, wonderful concepts, supported amazing causes, and brought the community together; however, she had no prior knowledge or had seen any promotion of the events before that very moment.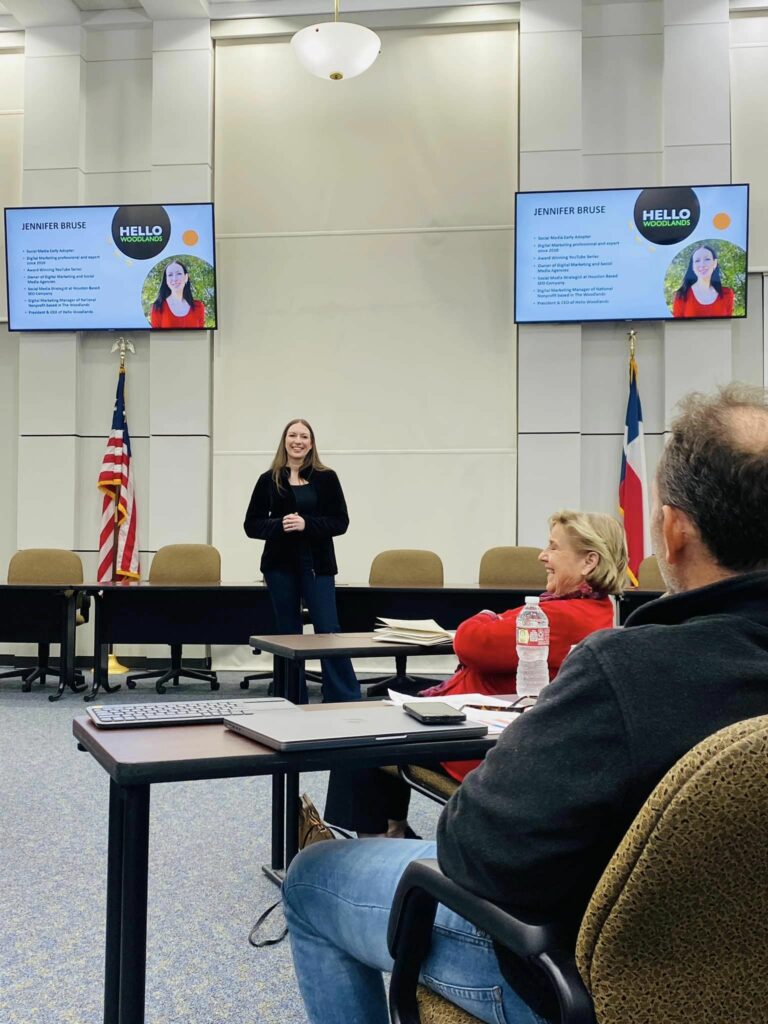 Something had to be done and the concept of Hello Woodlands was born. Why not create a local online news source that shares news and events as well as supports local businesses, non-profit organizations, and residents?
After much planning and research, Hello Woodlands was launched on February 15, 2016. Hello Woodlands now shares breaking news, events, articles, and stories on the website HelloWoodlands.com, across social media, and in a semiweekly email newsletter. Hello Woodlands now receives over 1 million views every month online. In only 7 months, Hello Woodlands became the #1 Local News Source in The Woodlands on Facebook and Instagram – now with over 72,000 social media followers and growing!
As a board member of The Woodlands Chamber of Commerce, administrative board member of The Woodlands Methodist Church, member of The Loft Church (at TWMC), and supporter of numerous local events and non-profit organizations, Jennifer now leads the Hello Woodlands team in providing news, stories, and information of what's happening in and around The Woodlands, Texas. The team continues to share the stories, the people, the process, and the passion behind each business as well as how they contribute to The Woodlands community and Montgomery County – every single day.
Meet our founder in the video below:
Want to talk with Jen about how to advertise your business with Hello Woodlands? Please contact us at info@hellowoodlands.com.