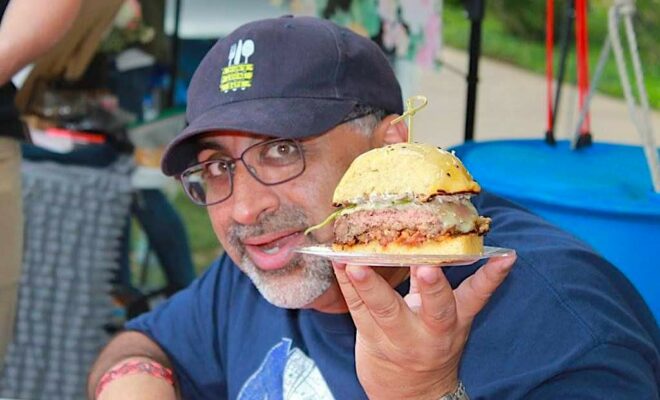 People
Behind the News: Get to Know Nick Rama, a Foodie and Community Man
By |
Connecting the community through the showcase of local restaurants and leading genuine people into the spotlight, Food Editor and Writer of Hello Woodlands, Nick Rama, explains how he got into the food industry and his experiences from life in Hong Kong to becoming settled in The Woodlands/Spring area in 1986. Dive deeper into the life of the man who created Nick's Local Eats and discover why he fell in love with his job.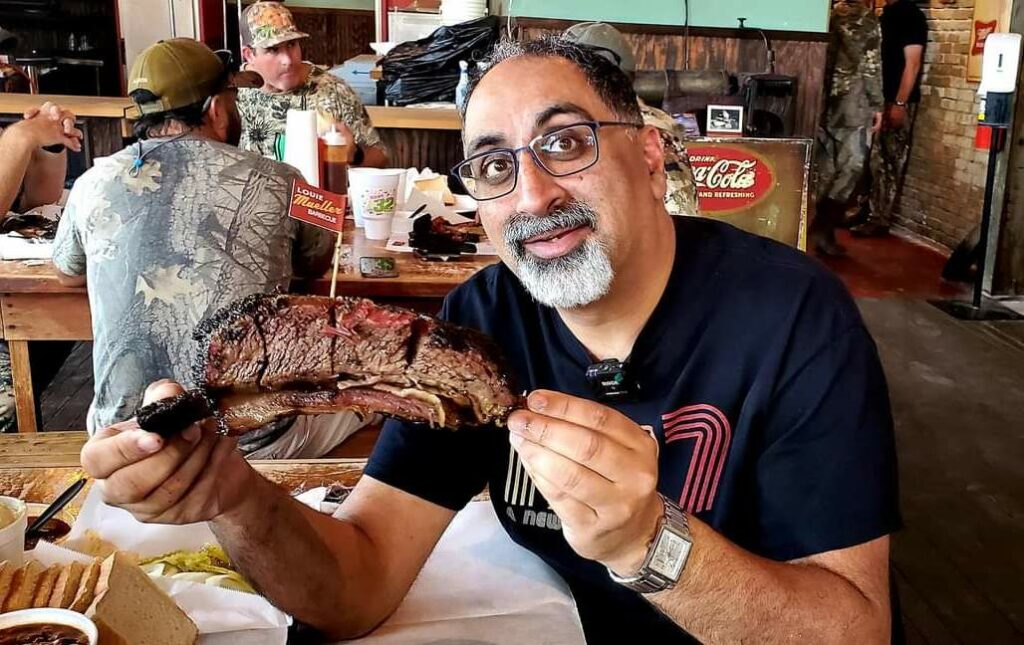 Rama was born in Hong Kong and was introduced to the many different cuisines they had to offer. He explains that "dining out was an adventure," and he was never shy to try new things. Quickly falling in love with the restaurant business, Rama worked as "everything from the dishwasher, busboy, prep cook, host, catering, and eventually management." His extensive knowledge of how restaurants run, combined with his passion for food, placed him in the role of introducing new restaurants and favorite dishes to his friends and family.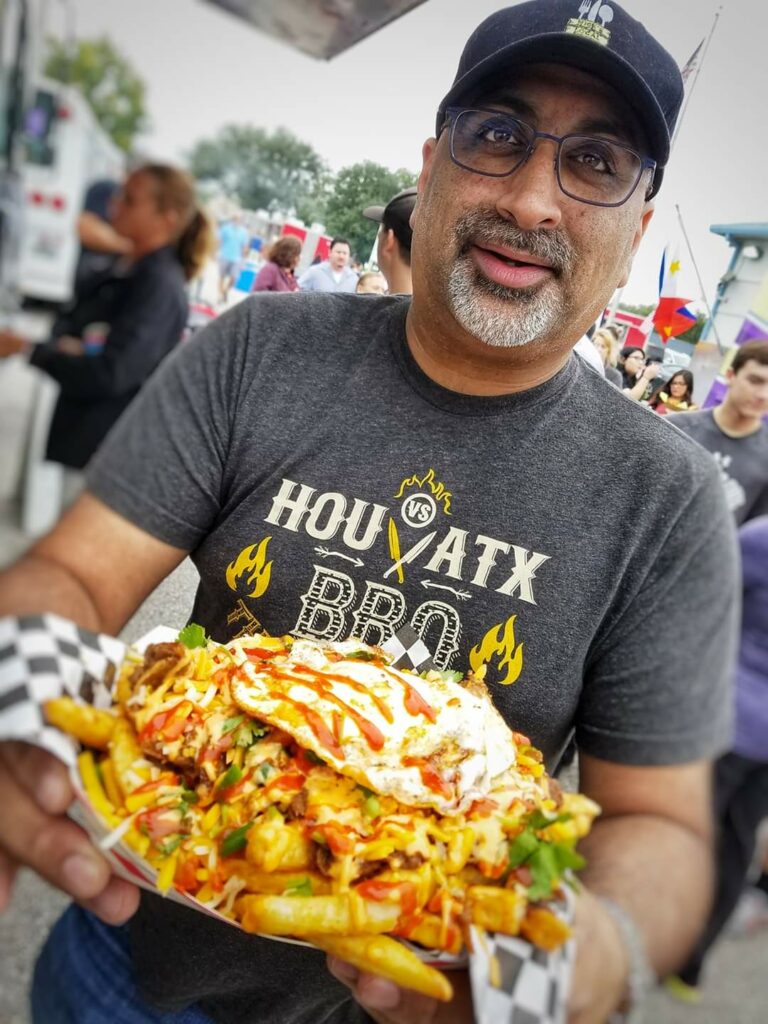 Starting small with a dinner of the month club, Rama began to put his knowledge and love to use. Wanting to share more, Rama could be quickly found in your local Facebook "foodie" groups. His posts were a hit. People rapidly fell in love with what Rama had to share and wanted more. Reflecting on his posts' popularity, Rama decided to continue sharing and wanted to grow even more significantly. Noticing the lack of publication toward local mom-and-pop restaurants, Rama created Nick's Local Eats and posted reviews based on the people running what Rama calls "hidden gems." Nick's Local Eats was Rama's gateway into freelance writing. He wrote for Taste Magazine, Public News, and Woodlands Monocle and now has an Eat Local column in Hello Woodlands.
Starting with a passion for local restaurants and an understanding of the struggle small business go through, Rama grew his free platform to provide exposure. Helping restaurants "advertise on Work It Wednesday and Small Business Saturdays about promotions, new dishes, happy hour and brunch," he became very active in the community. To obtain a broader audience, Rama started to write restaurant features in Hello Woodlands. Rama and Jennifer Bruse of Hello Woodlands quickly became friends after going to a multitude of festivals and food events where they would often run into each other. Once they started talking, they both realized how their "goal for helping and supporting [their] community" was the same.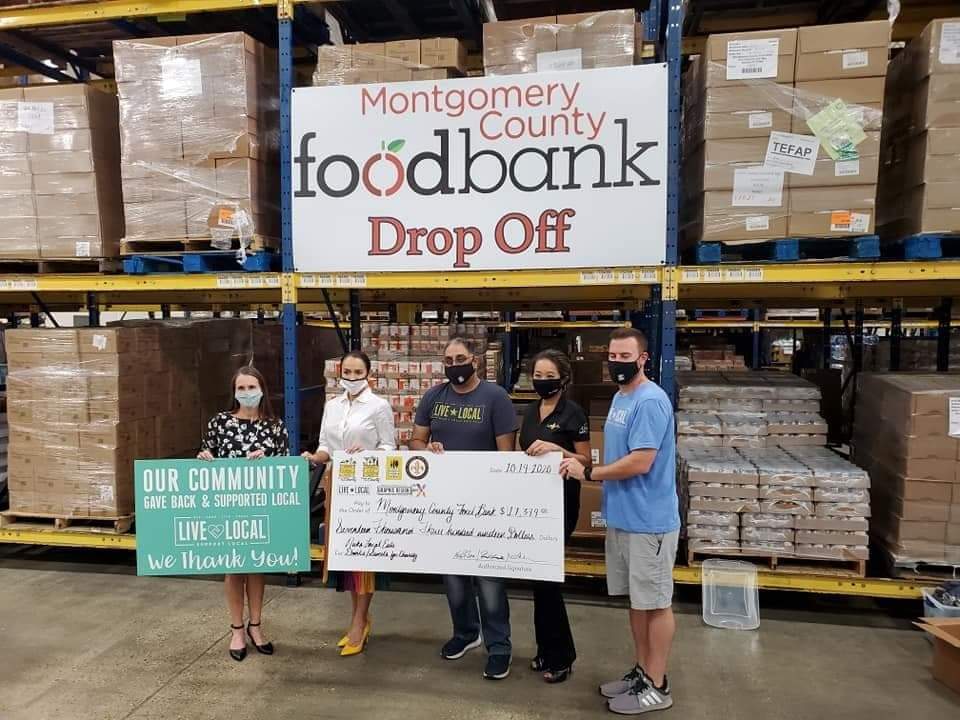 Publishing his first article in Hello Woodlands, "Caroline Cobell: The Tamale Queen of Tomball at Caroline's Kitchen," on January 26, 2018, Rama highlighted a tamale restaurant run by Caroline Cobell with help from her husband and kids. In this article, Rama focuses on "a community leader giving back to her community." Focusing on his goal to "help feature the local food scene and highlight great restaurant owners and delicious food," Rama found what was important to him when picking restaurants. He describes four basics that he looks for in restaurants…
            1. Making Classic Dishes even better or Innovative Cuisine
            2. Caring Owners, Chefs and Managers
            3. Happy Employees
            4. Involvement in the Community
Rama decided to write a story that would eventually be one to stick with him the longest. Having a previous article on Craft Grill with Woodlands Monocle in 2016, Rama decided to feature them again in Hello Woodlands for their 2nd Anniversary. Seeing his family love the restaurant and notice the owners "put a lot of thought into the design of the space," Rama knew he had found a gem. With all the excellent food and nice design space, their consistency stuck with Rama. After two years since his first article over them, Rama noticed the staff retention and gained a lot of respect for Craft Grill. He states that "consistency is key, and they have it." Rama's love for this restaurant grew, leading him to write his third article about them in February 2020. He highlighted their new concept, Craft Grill Breakfast Club on Live Local.
Rama decided he wanted an even more extensive reach and got on a YouTube show with his friend Mike McCurdy. They had a genuine connection allowing Rama to become a permanent part of YouTube videos that spotlighted local restaurants. Now, as he participates in the written articles and the YouTube community, he describes them as "different animals." Having two outlets that are so similar yet different, Rama notices the difference in crowds and tries to cater to each for the best exposure.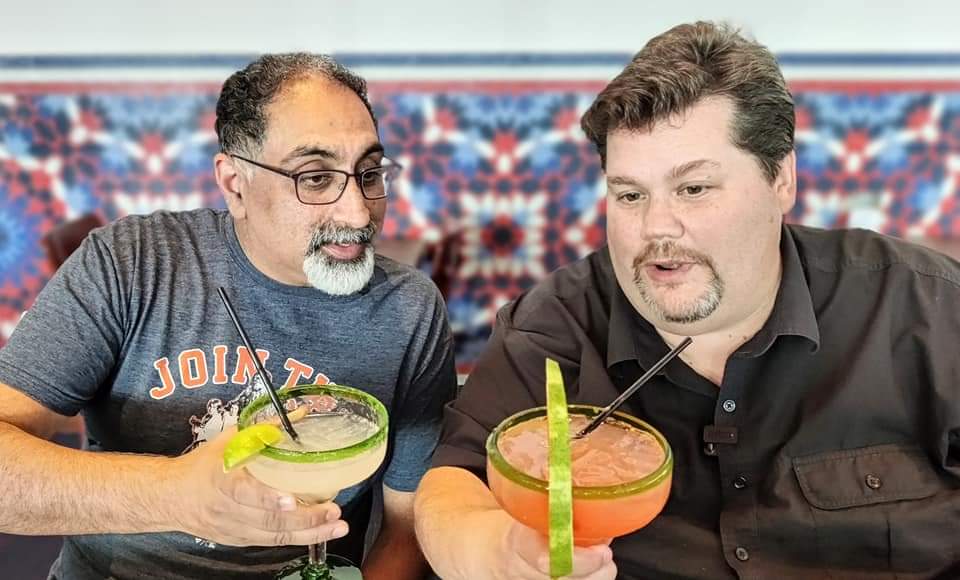 Watching his father have a self-business as a custom tailor and being exposed to good food since a young boy, Rama knew that he wanted to be a foodie from an early age. As he fell more in love with The Woodlands/Spring area, Rama decided to base his platform on a real community and focused on bringing everyone together. Today, Rama continues to share his experiences and knowledge with articles in Hello Woodlands, on YouTube, and his posts with Nick's Local Eats.
---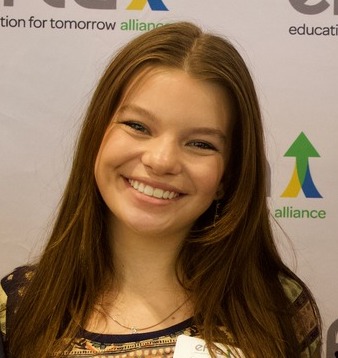 Gretchen Hansz is a born and raised Texan who used to live in Katy but moved to The Woodlands in 2021. She is currently an intern with Hello Woodlands and is passionate about learning the ins and outs of freelance writing. She currently attends The Woodlands Christian Academy and is very involved in philanthropy. She enjoys exploring new things and is always open to trying new things.