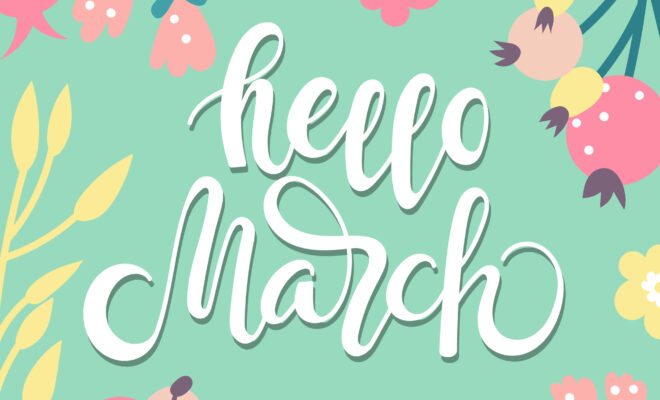 Calendar
31 Things To Do in March
By |
Hello Woodlands's "31 Things To Do" monthly guide highlights events, activities, and things to do this March in The Woodlands and Montgomery County area that can be enjoyed online or while practicing social distancing PLUS ways to support local and give back. Be sure to check back on Hello Woodlands for updates!
If there is any opportunity for the Hello Woodlands team to help communicate news, important updates, and/or highlight a story or need, please let us know by emailing info@hellowoodlands.com.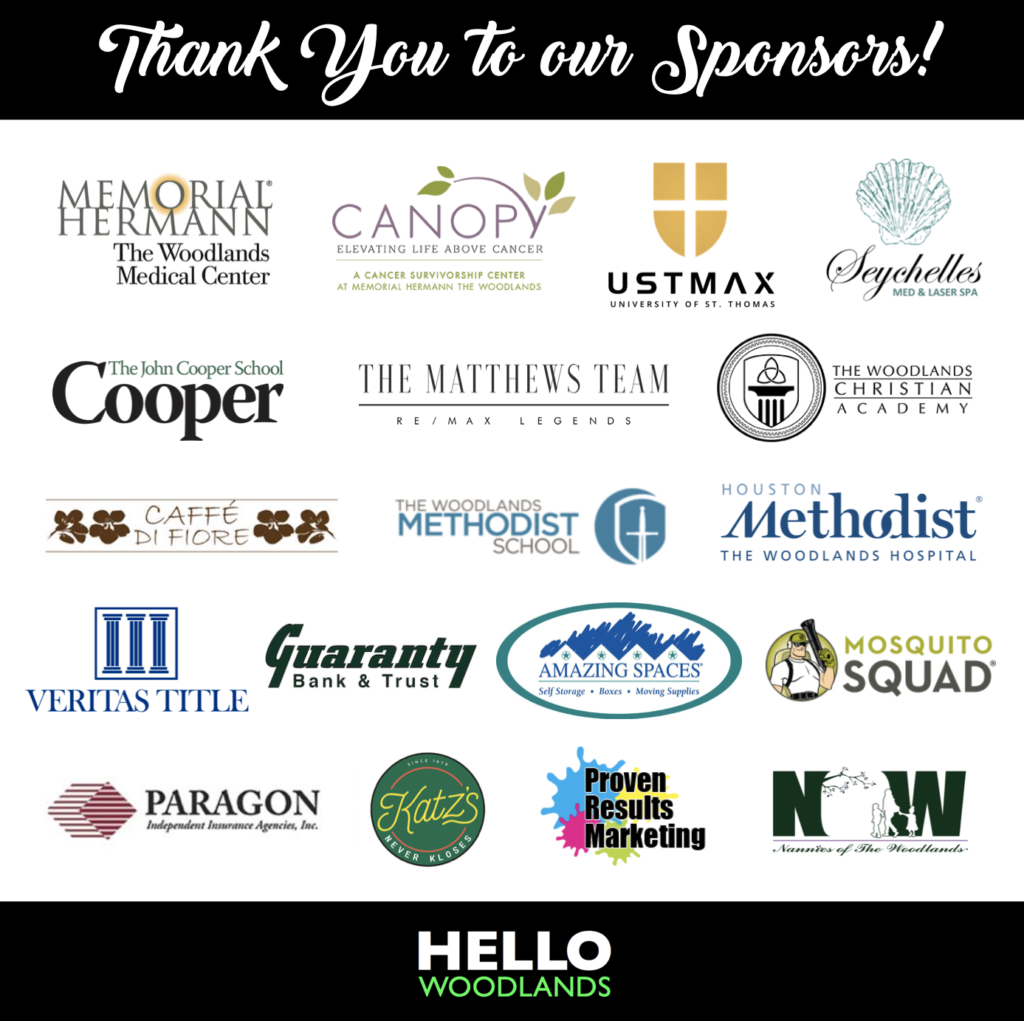 MARCH 2021
FEATURED EVENTS
*Please note that events, programs and details are subject to change due to the current environment and regulations, orders and recommendations due to COVID-19.
March 20 – Earth Day GreenUp – Team up with family, friends and neighbors for a socially-distanced volunteer opportunity to target litter on pathways, along waterways, and in greenbelts. Help keep our community beautiful and enjoy the outdoors while bagging litter from streets, pathways and streams. Register by March 15 to get a special 10-year anniversary t-shirt while supplies last. Learn More
March 27 – The Warrior Color Run – The Woodlands Christian Academy is hosting the Warrior Color Run, sponsored by Hunter Family Orthodontics and Parke & Rogers Dentistry, with proceeds benefiting the school's athletic and fine arts programs. This event is open to The Woodlands community and is a family-friendly activity that leaves participants doused in a rainbow of colored powder. Runners have the option of running a 1k or 5k course. Runners must register by March 5, 2021 to guarantee they receive a race t-shirt. Sponsors must turn in materials in by March 5, 2021 if they wish to include anything in the Swag Bags. Register here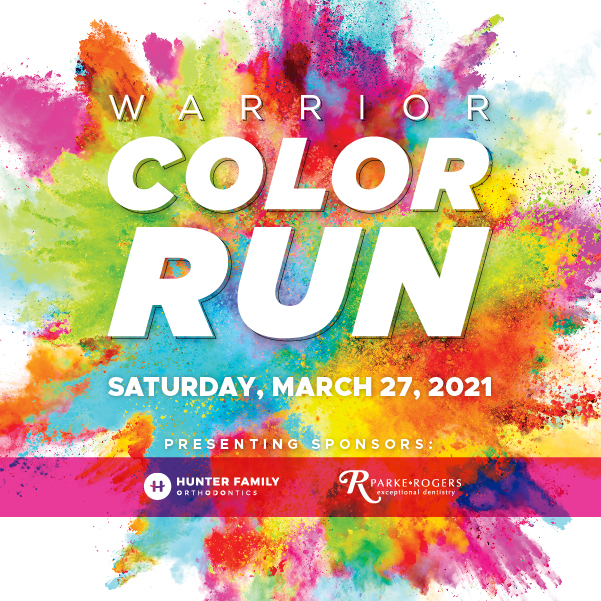 March – Classes and Programs at Canopy Cancer Survivorship Center – Canopy is open for classes and programs! Canopy is a cancer survivorship on the campus of Memorial Hermann The Woodlands. Canopy is open to men and women, no matter where you were treated, and for any kind of cancer. If your life has been impacted, whether you were the patient or the caregiver, you have a safe haven at Canopy. Learn More
THINGS TO DO
*Please note that events, programs and details are subject to change due to the current environment and regulations, orders and recommendations due to COVID-19.
Anytime – Volunteer, Make a Donation, or Get Involved in a Local Nonprofit Organization! – Learn more about nonprofit organizations in Montgomery County by watching our "Nonprofit of the Month" video interviews here.
Friday – Sunday – Local Farmer's Markets – Visit a local farmer's market in Montgomery County! Learn more about The Woodlands Farmer's Market, Tomball Farmer's Market, Auburn Lakes Artisan Market, Gyspy Caravan Farmer's Market, Rayford Sunday Market, and more on the Hello Woodlands Calendar. Learn More
March 1-31 – Montgomery County Food Bank Mobile Markets – Mobile Markets are temporary drive thru distribution centers where pre-packaged bags of groceries will be provided to Montgomery County residents in need, while supplies last. Residents can drive up to the Mobile Market, stay in their car, and MCFB's partner agencies and trained volunteers will load the groceries safely into their car. Learn More
March 3 to April 1 – Conroe Art League's National Art Exhibit – Now in its sixth year, the CAL National has grown into one of the premier art shows in Texas. Last year saw nearly 700 entries from 40 states. The month-long exhibition will also feature an on-site creation of a collaborative mural with internationally recognized wildlife artist Vickie McMillan Hayes leading a group of hands-on artists and non-artists. The exhibit will be taking place alongside other arts events in Historic Downtown Conroe including the Young Texas Artists Classical Music Competition and performances from member organizations of the Greater Conroe Arts Alliance featuring literature, theatre, chorale, dance, jazz and other arts. Learn More
March 3 & 24 – Read and Row – It's story time at Riva Row Boat House! Staff will read a short story about the wonders of kayaking to the group, then everyone will head out on kayaks and explore on the water together. One tandem kayak included. All children must be accompanied by an adult. Pre-registration is required. Learn More
March 5 – Virtual United Way Women Who Rock Event – United Way Women Who Rock salutes extraordinary young parents in our community and empowers them to continue their education through the Women Who Rock Child Care Scholarship, which underwrites child care and resources for deserving young parents who are committed to pursuing post-secondary education. Learn More
March 6 – Arbor Day in Shenandoah – The City of Shenandoah and the Shenandoah Civic Club are again co-sponsoring the celebration of Arbor Day on March 6 from 9 a.m. to 12 p.m.. Get the opportunity to speak to your city staff, community volunteers and neighbors while getting ready for the gardening season. Learn More
March 6 – 1st Annual Bridgewood Farms Spring Fever Craft Market – Shop crafts made by Bridgewood Farms' clients and other local vendors and small businesses from 10 a.m. to 3 p.m.. There will also be kids activities for $5, so bring the whole family to enjoy the day! The Spring Market proceeds will be directed towards scholarships, activities to combat social isolation and general operating cost for Bridgewood Farms' intellectually and developmentally disabled clients. Learn More
March 6 – Drip Irrigation Workshop – Drip irrigation can dramatically reduce your water use while making your plants healthier. This workshop will explain the principles of conversion to drip irrigation and step-by-step demonstrations of how to design and construct a drip system for any size space. This is a free online class, but registration is required. Learn More
March 6 – Deep in the Heart of Texas – Deep in the Heart of Texas, the 2021 CASA Speaks For Kids Benefit Concert features an exclusive concert with Billboard Recording Artist Cory Morrow at The Cynthia Woods Mitchell Pavilion at 5 p.m. All proceeds benefit CASA Child Advocates of Montgomery County. Learn More
March 6 – Cezanne Presents at Glade : Woody Witt Jazz Quartet – Enjoy a concert by the Woody Witt Jazz Quartet at Glade Arts Foundation! Doors open at 7 p.m., performance starts at 8 p.m. Full table service available, A la Carte dinner menu, Full bar, Handcrafted cocktails, and Sommelier curated wine list. Learn More
March 6 – Waterway Nights Free Concert Series – Enjoy live music by local and regional performers in the picturesque setting of Waterway Square at 6:30 p.m. Learn More
March 7 – The Woodlands Cars & Coffee for a Cause – The Woodlands Cars & Coffee for a Cause at Market Street in The Woodlands, starts Sunday, March 7 from 6:30 a.m. to 10:30 a.m. In addition to providing a great way to check out beautiful automobiles, the event also raises money for local charities as part of Market Street's Change for Charity program. Learn More
March 7, 14, 21 & 28 – Concert in the Park – Concert in the Park is a popular free family tradition of music and fun for all ages at Northshore Park, held Sundays from 5:30 to 7:30 p.m. Blankets, coolers, and lawn chairs welcome. Those planning to attend should practice social distancing, refrain from gathering in large groups and continue following all guidelines established by the CDC when in public spaces around others outside of your household. Learn More
March 9 – Virtual Crafternoon for Adults – Join the Mitchell Library for Crafternoons Home Edition! Craft creations from common items found at home. Crafternoons will be streaming at 1:30 p.m. on the Montgomery County Memorial Library System YouTube page. Learn More
March 10 – ARTFEEL Live (rescheduled) – Join The Woodlands Arts Council from 7–9 p.m. for the Live ARTFEEL Show at Market Street celebrating the "You Are Loved" Public Art Bench. Bring a blanket, chairs and a picnic to enjoy a free entertaining evening outdoors. ARTFEEL spotlights a particular public artwork and asks attendees to share how it makes them feel – their Artfeel. Some people sing, some dance, some play instruments, some story-tell, and some say just one word – the emotion the artwork has evoked in them. Everyone gets about 2 minutes to express themselves using the artwork as a creative prompt. Market Street and CDC safety guidelines will be in place. Learn More
March 12, 19 & 26 – Live on the Lawn – Enjoy live acoustic music on the lawn at Market Street every Friday night starting at 6:30 p.m. Artists from the Sarah Kelly Music School provide family-friendly tunes in a range of styles with a new line-up each week. Learn More
March 12 – Family BINGO Night – Unplug and tune in to old-fashioned family fun! Join us for a fun-filled monthly BINGO night with your family and friends. Snacks provided on a first-come, first-served basis. Prizes awarded for good BINGOs. Pre-registration required. Tables will be separated by family cohorts. Learn More
March 13 – Arts in the Park – Enjoy an afternoon with family and friends at Northshore Park. Bring lawn chairs, grab a bite to eat at the food trucks and enjoy live stage performances. This FREE event features local vendors selling original artwork, children's activities and live entertainment. Artists 18 and younger are encouraged to create their very own masterpiece and enter the Youth Art Contest. Learn More
March 13-19 – Spring BreaKation – Celebrate Spring BreaKation at The Woodlands Children's Museum with planned entertaining activities every day that are sure to delight children and their families. The fun starts Saturday, March 13th with Donald Duck photo opportunities. On Monday, March 15th practice good listing skills while playing Science Bingo and enjoy a special book reading with Ms. Frizzle. Tuesday, March 16th be amazed at the magic of Monty the Magician. Wear green and celebrate St. Patrick's Day on Wednesday, March 17th. Back by popular demand, the museum welcomes Le Theatre de Marionette Silly Strings Puppet Shows on Thursday, March 18th. On Friday, March 19th, TCA performing artist Juicebox Jukebox will be performing at the museum for the first time. All week enjoy Science Palooza and the opportunity to experiment and discover outcomes from interesting science experiments. Learn More
March 13 – Father/Son Challenge – Work together to complete all the challenges around the campus! Prizes awarded for various team accomplishments! Challenges can include kayaking, puzzles, races and much more! Refreshments provided. Learn More
March 17 – St. Patrick's Day Celebration – Bring the little ones to celebrate St. Patrick's Day at The Woodlands Children's Museum from 10 a.m. to 2 p.m. Learn More
March 20 – Mother/Daughter Tea – Enjoy morning tea with some delightful treats and fun crafts at Rob Fleming Recreational Center at 10 a.m. Wear your pearls and bring your camera, this event you don't want to miss! Learn More
March 20 – Soggy Doggy Swim Day – Calling all dog lovers! Bring your dog to Creekwood Park at 10 a.m. for a splash in the pond, doggie activities, costume contest, and more! All pets must be kept on a leash and must be up to date on shots. Pre-registration required. Learn More
March 26 & 27 – Flashlight Easter Egg Hunt – Amp up the fun by hunting in the dark for Easter Eggs! Bring your flashlights, cameras, and Easter baskets for an egg hunt to remember at Terramont Park at 7:45 p.m. Fee includes egg hunt, a visit from the bunny and a special snack. Learn More
March 27 – Amazing Kindness Race – Race a fun, chip-timed 5K and support multiple nonprofits all in one morning! Choose from an individual chip-timed 5K or a team "Amazing Race-style" relay through fitness and service challenges. All race entries include a team shirt, custom pint glass and one beverage (beer or soda)! Register Here
March 27 – Creekwood Fishing Derby – Bring your fishing poles and the Township will provide the bait! T-shirts are given on first-come, first-served basis. Prizes awarded for longest, heaviest, and smallest fish caught. This free event is sponsored by The Woodlands Professional Firefighters Association. Registration not required. Learn More
March 31 – Kayak Easter Egg Hunt – Take your traditional egg hunt to the water with this unique opportunity to egg hunt by kayak! Eggs will be "hidden" along the Woodlands Waterway. One tandem (two-person) kayak is included in price. Learn More
Visit our online calendar, subscribe to our Email Newsletter, follow us on social media at @HelloWoodlands, and check back for a list of 31 things to do in April 2021!
Contact us at info@hellowoodlands.com to tell us about updated events and more ways we can share about helping our community, supporting local businesses, and things to do in The Woodlands and Montgomery County.
Thank you for your support!