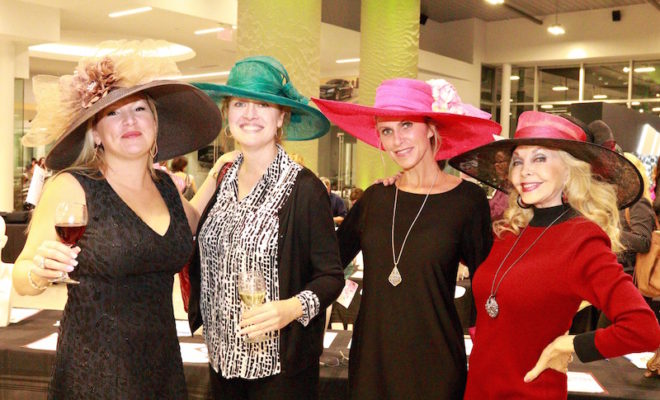 Calendar
A Pre-Celebration, Actress Mira Sorvino to speak at "Tea on the Lawn"
By |
Presented by Mercedes-Benz of the Woodlands, the "Chapeaux for Charity" event was a wonderful way to kick off the 9th annual "Tea on the Lawn" benefiting New Danville. The premier pre-event held on March 2nd featured a silent auction of an array of beautifully adorned hats that were generously donated, including several from past Kentucky Derby events. During the hat auction underwriters, sponsors and attendees enjoyed Chloe wine and appetizers in the dealership's elegant showroom floor.
Watch what happened LIVE at Chapeaux for Charity:

View more photos and videos from the event on the Hello Woodlands Facebook page!

Hats will be the signature attire for the "Tea on the Lawn" luncheon to be held on April 28, 2017. The annual luncheon will benefit New Danville, a self-sustaining, master-planned integrated community serving adults with intellectual and developmental disabilities, such as the Autism Spectrum,  brain injuries, and many of the over 100 disabilities.
Award-winning actress and human rights advocate Mira Sorvino will serve as the replacement featured guest speaker. Sorvino, who replaces originally-planned speaker Jane Seymour who had to cancel, will present "From Harvard to Hollywood:  Life Lessons Learned from a Woman on a Mission."
Through an engaging narrative with the right mixture of heart and reality, Sorvino's talk inspires others to get involved, give back to the community and find personal empowerment.
"We are very excited to announce Mira Sorvino as our speaker," said Kathy Sanders, President and Founder of New Danville. "While disappointed that Jane Seymour had to cancel, we are delighted to have found such an inspirational, compassionate woman who is driven to make a change in the world."
"Tea on the Lawn" will be held from 10 a.m. until 2 p.m. at the Lone Star Convention Center at 9055 Airport Road in Conroe. The Marketplace of New Danville clients' unique hand-crafted products opens at 10 a.m. and the tea luncheon begins as 12 p.m.
Proceeds raised by "Tea On The Lawn" help to provide vital funds for New Danville's Life Enrichment and JOBS programs. Table underwriting levels range from $300 to $10,000. Sponsorships range from $750 to $50,000.
New Danville, located on 42 pastoral acres in Willis, Texas, at 10951 Shepard Hill Road, is the only community concept of its kind that offers an affordable, holistic approach to services by offering adult educational, skills training and vocational services, low-cost rental housing, and job opportunities. It is a special place where they can live, learn, work and grow emotionally, socially and spiritually in a safe, caring environment.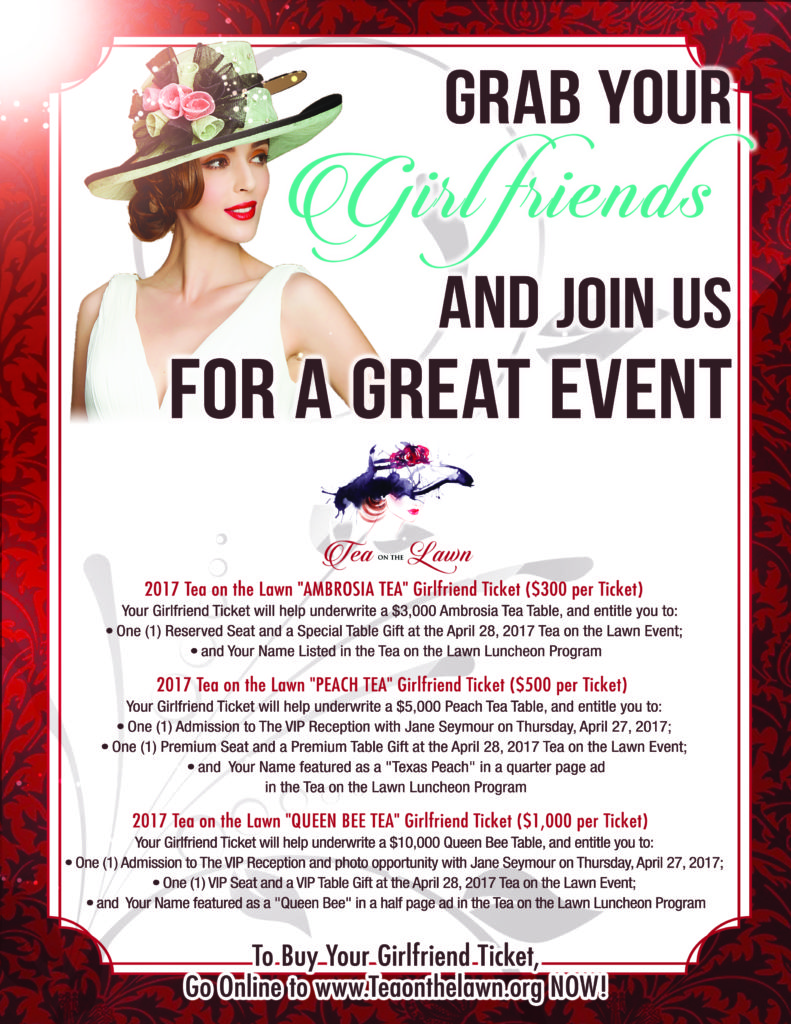 For more information about "Tea on the Lawn" contact Kristin Blanchard at kristin@kickinpromotions.com or (713) 478-4690, or visit the event web site at www.TeaOnTheLawn.org.
For more information about New Danville, visit www.NewDanville.org or call (936) 344-6200 or email info@newdanville.org.