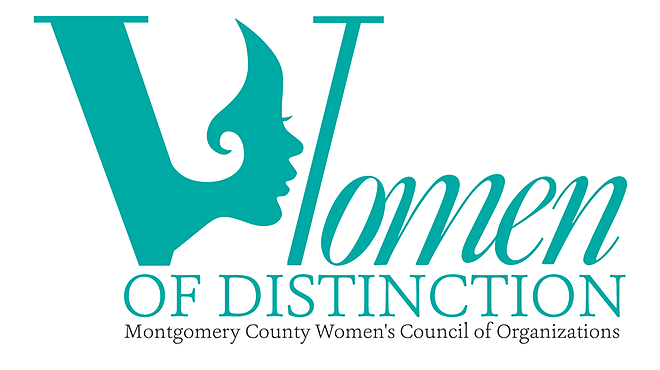 Calendar
Ally Seder chosen as the 2017 Woman of Distinction
By |
Ally Seder has been chosen by the Montgomery County Women's Center (MCWC) as its Woman of Distinction for 2017.
She will be recognized at the Women of Distinction Luncheon, to be hosted by the Montgomery County Women's Council of Organizations (MCWCO) on Friday, May 12 at The Woodlands Waterway Marriott Hotel and Convention Center. Each year, the MCWCO comes together for the Women of Distinction Luncheon to celebrate all the many accomplishments provided by volunteers of local charitable organizations. The goal of the luncheon is to shine a light on a specific volunteer from a local nonprofit agency. Each nonprofit agency votes on one volunteer they feel has gone above and beyond the call of duty for the agency. Most candidates are selected based on their volunteerism and service to the community.
"We are proud to announce that Ally Seder has been chosen as our Woman of Distinction for 2017 and to honor her as our volunteer to be recognized by Montgomery County Women's Council of Organizations during their special luncheon," said MCWC President and CEO Sarah Raleigh. "Ally supports many non-profits, and yet when she serves with us, we feel she is giving so generously all she can of her time, talents and treasures. Ally began volunteering with us in 2013 and has made a significant difference in the success of our fundraising events and has worked tirelessly to increase awareness and community support of our shelter and the services we provide. She is truly deserving of this special recognition."
Allyson "Ally" Seder and her husband Mike, along with their family, are longtime residents of The Woodlands. Together, Ally and Mike own The Mike Seder Group Real Estate Company. Seder has dedicated her life to volunteerism and philanthropy and was honored as a Hometown Hero in 2015.
She serves on the Board of Directors for the Montgomery County Women's Center and has chaired its "WineFest" fundraising event for three years. Over the last four years, Seder also started and chaired its "Open Your Purse for Change" fundraiser.
In addition to her devotion to the Montgomery County Women's Center, Seder serves on the Board of Directors for The Pangea Network and has volunteered on the gala committee for their "Out of Africa" event two years in a row. She co-chaired a Children's Miracle Network event benefiting Texas Children's Hospital and is currently serving on the hospital's committee for The Woodlands gala. Seder has co-chaired the "Wings, Wheels & Heels Gala" twice which benefitted Angel Reach. She has volunteered with New Danville fundraising event "Tea on the Lawn" by serving as past co-chair and on the auction committee. Seder chaired The Woodlands Young Learners Academy gala and has volunteered as auction chair for The John Cooper School gala, which she will chair for the next two years.
"I am absolutely thrilled to be honored by the Montgomery County Women's Center at the Women of Distinction Luncheon," said Seder. "While there are so many worthwhile charitable causes in our community, the Women's Center holds a special place in my heart as I have witnessed the many lives of women and children who have experienced domestic abuse or sexual assault and have been able to safely and successfully re-build their lives thanks to their services and support. I encourage others to learn more about the Center and become involved."
Tom Cox, Sr., Vice Chair of the MCWC Board of Directors and a 1999 Hometown Hero, added, "Ally is one of the most giving people that I know. The difference that sets her apart from others is that she genuinely gives from her heart. Ally has so much compassion for helping others. The only thing that would bother her is if she did not give 100 percent and did not make a difference."
The Montgomery County Women's Center is a United Way Agency and a 501(c) 3 nonprofit organization whose mission is to lead the effort in preventing domestic violence and sexual assault through crisis intervention, assistance, advocacy, empowerment and social change. Domestic violence is nondiscriminatory, and survivors come from all cultures and beliefs. The Montgomery County Women's Center provides a broad range of services, including a 24-hour crisis hotline, emergency shelter, counseling, accompaniment, advocacy, legal services, transitional housing, and community outreach. They believe in the right of all persons to live without fear, abuse, oppression and violence. They also recognize the strength and courage it takes to begin the process of healing from all types of abuse, including physical, psychological, sexual, economic and spiritual. In order to heal, the agency provides survivors an opportunity to experience a safe, secure and supportive environment to regain their personal strength and restore their lives.
For more information about the Montgomery County Women's Center, visit www.mcwctx.org.