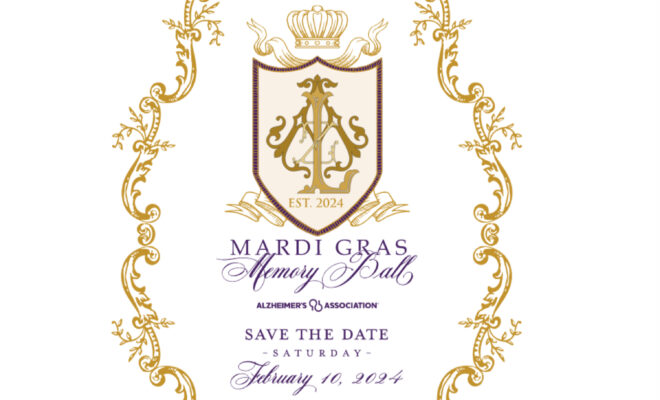 entertainment
Alzheimer's Association to Host Inaugural Mardi Gras Memory Ball in Conroe
By |
THE WOODLANDS, TX – The Alzheimer's Association Houston & Southeast Texas Chapter will host its inaugural Mardi Gras Memory Ball on Saturday, February 10, 2024 at 7:00 pm at Hyatt Regency Conroe Hotel. This elegant evening is co-chaired by The Woodlands residents Perisha Burnham and Leslie Reilly, who have championed the cause that is so personal to them. The evening commences with a lively Mardi-Gras-style-parade entrance and includes entertainment, Cajun cuisine, a silent auction, an informative program, and culminates with dancing throughout the night.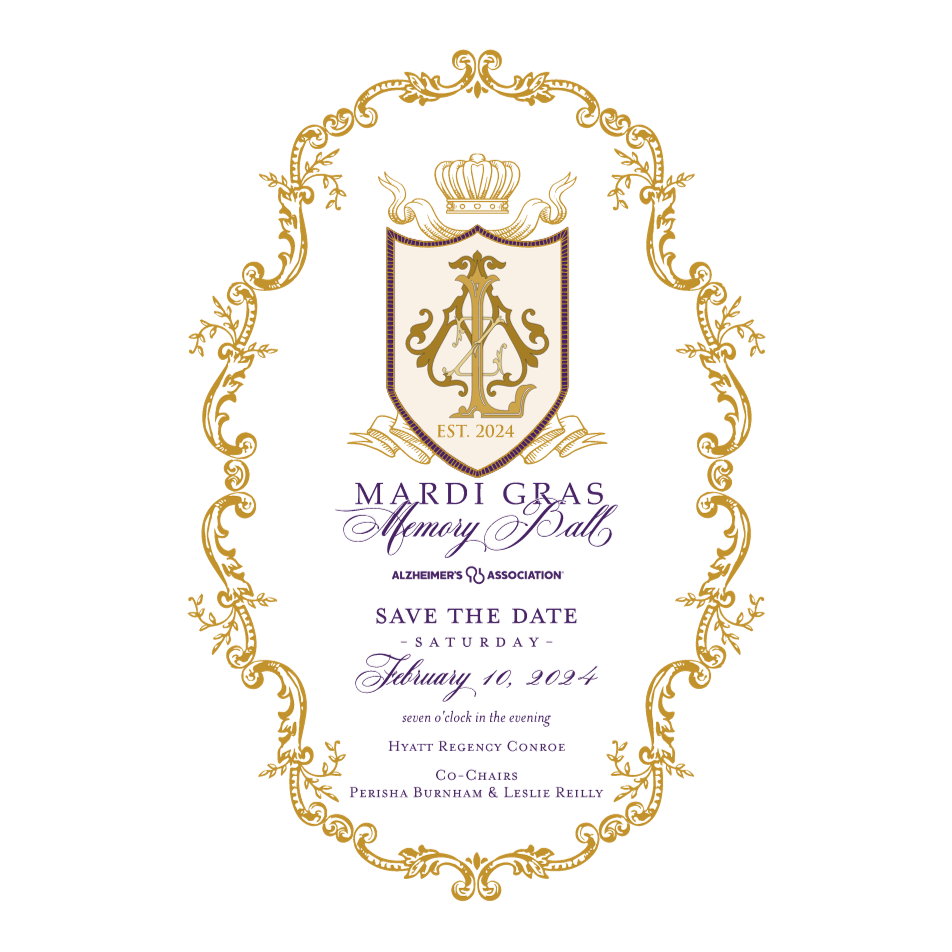 The event will also establish an official Mardi Gras krewe dubbed the Krewe of ALZ. Comprised of several community leaders and those passionate in the fight against Alzheimer's and dementia, the Krewe intends to inaugurate a new slate of members each year to keep the honor and tradition of the ball alive. Additionally, each year at the event Krewe of ALZ will crown their King and Queen of the season.
"The inaugural Alzheimer's Association 'Mardi Gras Memory Ball' will bring together respected leaders to join the fight against Alzheimer's disease. The Woodlands is a community that always shows up for its neighbors in need. I am honored to invite you all to the inaugural Memory Ball" says co-chair, Leslie Reilly.
Burnham and Reilly are excited to partner together for a cause that has been close to their hearts. While serving as committee chairs for the local Walk to End Alzheimer's, they quickly bonded over their passion to bring awareness to this disease. Reilly lost her mother to dementia in 2018 and Burnham has seen generations of women in her family succumb to this disease.
"We are honored to co-chair the 'Mardi Gras Memory Ball' to help raise awareness for the Alzheimer's Association, the research they fund, and the support they provide families dealing with this disease. We all know someone who has been affected by this disease. This is an opportunity for the community to come together to support our neighbors who are caring for and living with dementia." said co-chair Perisha Burnham.
Learn more at https://memoryball.givesmart.com.
About Alzheimer's Disease in America
There are more than 6 million Americans living with Alzheimer's disease in the United States. In Texas alone, there are 400,000 people who are living with Alzheimer's. Each year one in three seniors over the age of 65 dies from Alzheimer's or another form of dementia, killing more people annually than breast cancer and prostate cancer combined. By 2050, the number of people age 65 and older with Alzheimer's may grow to a projected 12.7 million, barring the development of medical breakthroughs to prevent or cure Alzheimer's disease.
About Alzheimer's Association®
The Alzheimer's Association leads the way to end Alzheimer's and all other dementia – by accelerating global research, driving risk reduction and early detection, and maximizing quality care and support. Their vision is a world without Alzheimer's®. Visit www.alz.org/texas or 24/7 helpline: 800.272.3900.