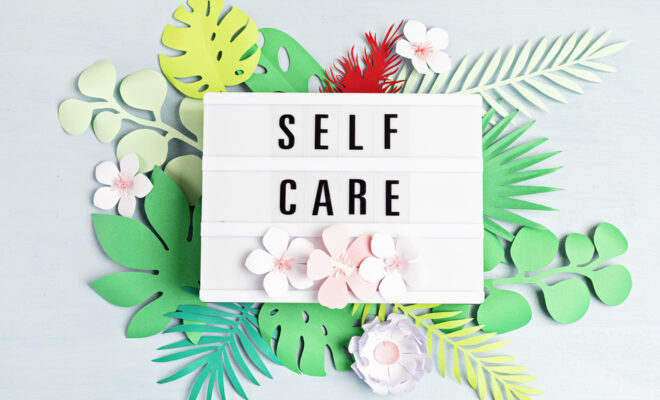 Health
American Heart Association and SheSpace empowers Moms across Greater Houston area to Prioritize Self-Care
By |
Mom is busy taking care of everyone else. On International Self-Care Day (Saturday, July 24), and every day, AHA and SheSpace ask who is taking care of mom?
The American Heart Association, in collaboration with Mental Health America of Greater Houston and sponsored by SheSpace, is working to empower women in the Greater Houston area to take charge of their mental health and well-being. Through a free, five-part webinar series, Empowering Positive Changes: Improving Well Being for You and Your Family, taking place throughout 2021, Houston area moms will be equipped with strategies and resources for self-care and learn tips to create lasting routines to support better health.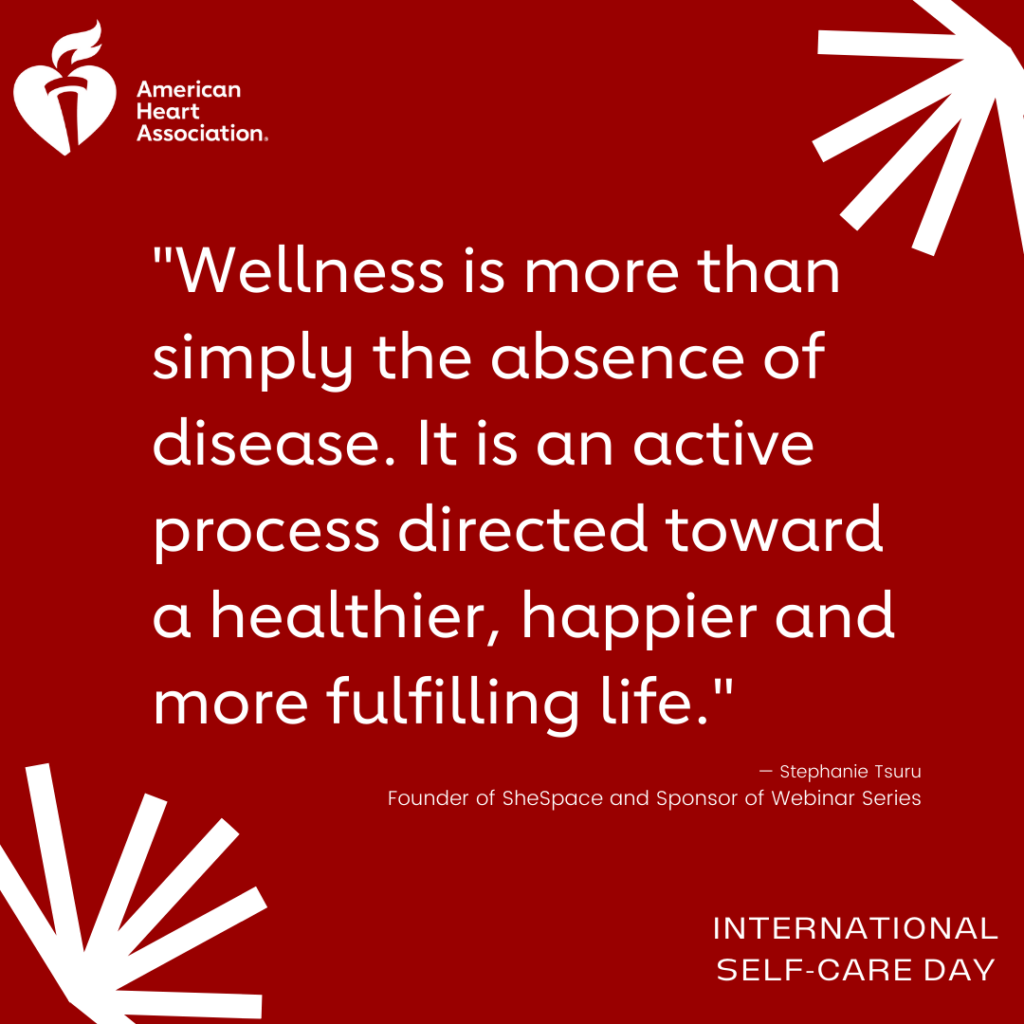 Mental health can positively or negatively impact your physical health and risk factors for heart disease and stroke. Chronic stress, when stress is constant and your body is in high gear for days or weeks at a time, may lead to high blood pressure and increase risk for heart attack and stroke.

According to a statement published in AHA's flagship journal, Circulation, in January 2021, "A person's mind, heart and body are all interconnected and interdependent in what can be termed 'the mind-heart-body-connection,'" said Glenn N. Levine, M.D., FAHA, writing group chair for the statement, master clinician and professor of medicine at Baylor College of Medicine and chief of the cardiology section at the Michael E. DeBakey VA Medical Center, both in Houston.

This last year has taken many to their breaking point, and parents experience a multitude of factors that can lead to increased levels of stress in their role as a caregiver. Ensuring that you are taking care of what you need to be the best version of yourself also helps you to be fully present for your children.

"As supporters of women's health, we believe all women should have good emotional and mental wellbeing", said Stephanie Tsuru, co-founder of SheSpace, sponsor of the webinar series. "Wellness is more than simply the absence of disease. It is an active process directed toward a healthier, happier and more fulfilling life."

On #InternationalSelfCareDay, July 24, the American Heart Association, SheSpace and Metal Health America are encouraging all moms to pause, take a deep breath and check in with themselves. Self- care is different for all of us. Whether you spend it on a hike, with your pet or curled up with a good book, taking time to care for yourself will go a long way towards improving your mental health and laying a foundation for overall wellness. As the saying goes, you can't pour from an empty cup.

American Heart Association (AHA) is devoted to saving people from heart disease and stroke – America's number one and number five killers. That includes identifying and removing barriers to and improving quality of life. People with positive mental health are more likely to have health factors linked to a lower risk of developing heart disease, such as lower blood pressure, less inflammation and lower cholesterol.

Webinar Sponsor: SheSpace, a female focused work, meeting and programming space designed to support, mentor and unite all women and girls.
Webinar Content Provider: Mental Health America of Greater Houston, a leading nonprofit dedicated to helping all people live mentally healthier lives.

Three Remaining Webinars:
August 16th, 2021 | 12pm – 1pm – Thriving Through Change: providing the tools you need as you prepare to send kids back to school and addressing lasting worries you may have as a result of the pandemic.
October 4th, 2021 | 12pm – 1pm – Cultivating self-compassion to overcome burnout
November 8th, 2021 | 12pm – 1pm – Nurturing your Mental Health: Monitoring your mental health and learning to recognize mental health issues in those you care for
Register here for the Virtual Webinar via ZOOM
Learn more and get updates by following American Heart Association Texas on Facebook/Instagram/Twitter at @AmericanHeartTX.
The American Heart Association is a leading force for a world of longer, healthier lives. With nearly a century of lifesaving work, the Dallas-based association is dedicated to ensuring equitable health for all. We are a trustworthy source empowering people to improve their heart health, brain health and well-being. We collaborate with numerous organizations and millions of volunteers to fund innovative research, advocate for stronger public health policies, and share lifesaving resources and information. Connect with us on heart.org, Facebook, Twitter or by calling 1-800-AHA-USA1.
Stephanie Tsuru spent 25 years in the healthcare industry before returning to Rice to get her MLS, which redefined and changed the trajectory of her life. Empowered by the strength and potential of women and frequently disappointed by their circumstances, she founded SheSpace, a female focused work, meeting and programming space designed to support, mentor and unite all women and girls. Drawing on more than 35 years of experience, she brings her wisdom and passion to a space which advances women's relationships, social and professional networks, through the power of the cohabitation effect.

Founded in 1909 by Clifford W. Beers, Mental Health America (MHA) is a community-based nonprofit dedicated to addressing the needs of those living with mental illness and promoting the overall mental health of all.
MHA's programs and initiatives fulfill its mission of promoting mental health and preventing mental illness through advocacy, education, research and services. MHA's national office and its 200+ affiliates and associates around the country work every day to protect the rights and dignity of individuals with lived experience and ensure that peers and their voices are integrated into all areas of the organization.
Source: American Heart Association