entertainment
An Evening of Jewish Music, Storytelling, and Inspiration in The Woodlands
By |
THE WOODLANDS, TX — On Thursday, September 7th, at 7:30 pm participants will discover the enthralling world of Chasidic melody and the deep spiritual meaning behind its tunes. Inspiring visuals, captivating stories, and rousing song will work in harmony with Jewish wisdom to create a spectacular production that will touch the heartstrings and elevate the spirit. The Woodlands Symphony will be playing several melodies when doors open at 7:00 pm and throughout.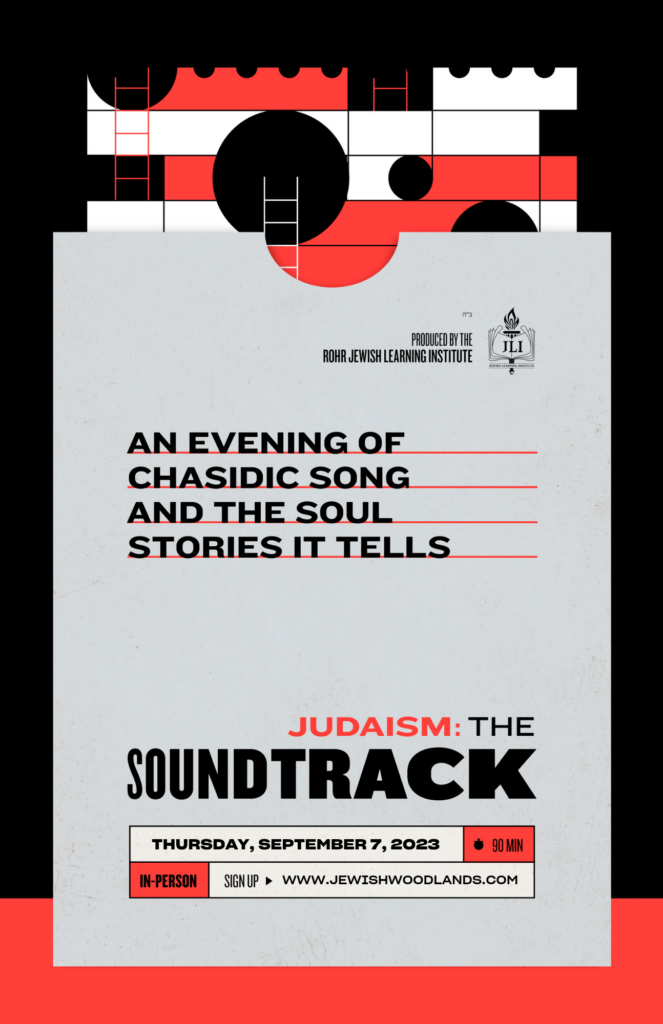 One week prior to the Jewish New Year, Chabad of The Woodlands will offer Judaism: The Soundtrack, an evening of immersive musical experience, featuring Jewish Chasidic melodies, fascinating narratives, and motivational messages brought to The Woodlands by the acclaimed Rohr Jewish Learning Institute (JLI).
"These Chasidic melodies are like no other," Rabbi Mendel Blecher of the Chabad, and the local JLI instructor says. "They tell a soul-stirring story about life's purpose and what truly matters in this world. There is so much that can be learned from these moving tunes, and I look forward to sharing these transformative teachings with the residents of The Woodlands."
Like all JLI programs, this event is designed to appeal to people at all levels of knowledge, including those without any prior experience or background in Jewish learning. All JLI programs are open to the public, and attendees need not be affiliated with a particular synagogue, temple, or other house of worship.
The event will be held in Lone Star College – Montgomery, Building H Recital Hall, 3200 College Park Dr, Conroe, TX 77384. Doors open at 7:00pm and seats can be reserved at JewishWoodlands.com/Concert. For inquiries, please call 281-719-5213. For more information, visit Facebook at Facebook.com/ChabadWoodlands.