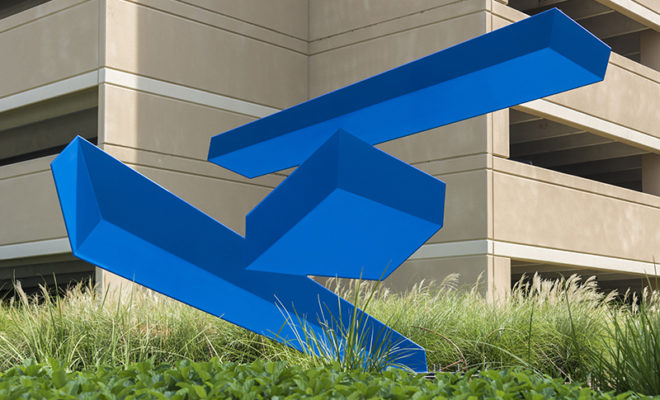 Events
Art Crawl and Craft Beer Tasting in Hughes Landing
By |
THE WOODLANDS, TX  – Make plans to attend The Woodlands® Art Crawl & Craft Beer Tasting, hosted by The Howard Hughes Corporation® on Saturday, November 3 from 2 to 5 pm at Hughes Landing®, an award-winning, mixed-use development overlooking 200-acre Lake Woodlands.
Guests will journey along the art crawl, featuring four newly unveiled art benches and an array of outdoor sculptures within the walkable setting of Hughes Landing. Guests who purchase a $15 wristband will enjoy craft beer samples and food tastings from a selection of dining experiences in Restaurant Row. Live entertainment and music will be featured at the Band Shell, which is both an art piece and a stage area definer set next to Hughes Landing's Restaurant Row.
Artists' booths, 3D Sidewalk artists and sketch artists will also be highlighted. A portion of the proceeds benefit The Woodlands Arts Council.
"The Woodlands Art Crawl & Craft Beer Tasting offers a unique opportunity to experience the beautiful outdoor art that adorns Hughes Landing," said Jim Carman, Vice President, MPC Commercial Development for The Howard Hughes Corporation. "These dramatic and contemporary pieces by celebrated international artists add to the dynamic ambiance of Hughes Landing which in itself provides stunning, panoramic views of Lake Woodlands. With nearly 60 pieces of outdoor art and 20 art benches in the community, The Woodlands is an art lover's paradise."
Outdoor art pieces in Hughes Landing include Acrobática by Rafael Barrios; Wind Waves by Yvonne Domenge; Dream.It Do It and Inter.nation.all.Waters. by John Runnels;  Fenris Glacier, Karale Glacier, and Midgard Glacier by Julie Speidel; and Firefly by John Clement. 
The art benches will be located between the multifamily development, One Lakes Edge® and Lakes Edge Boat House; two in Restaurant Row; and one near One Hughes Landing.
Hughes Landing is one of Houston's premier mixed-use urban centers. Along with retail and dining, Hughes Landing features multifamily living at One Lakes Edge with an additional multifamily project underway; seven Class A office buildings with multiple buildings planned; and an Embassy Suites by Hilton. The lifestyle intersection also highlights entertainment at Hughes Landing Park, Boardwalk and Band Shell; Hughes Landing Dog Park; Lakes Edge Boat House; and public art.
To purchase a wristband or for more information, visit www.thewoodlands.com and click on Events.