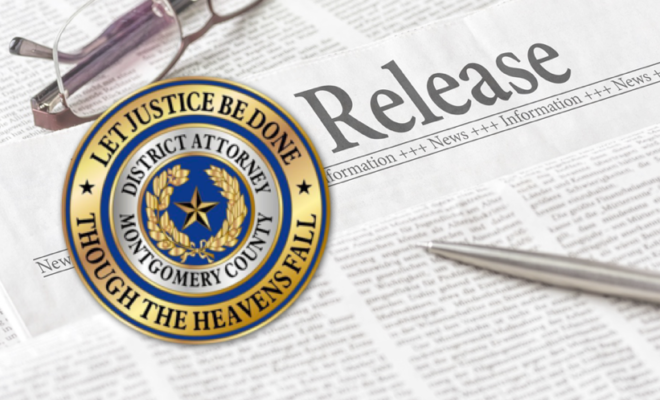 News
Career Home Burglar receives 30 Year Sentence
By |
On March 10, 2020, Brandon Keith Combs, 37, of Conroe, was sentenced to 30 years in prison for his burglary of a Conroe home in August of 2019.
On August 26th, 2019, at approximately 11:40 am, patrol officers from the Conroe Police Department received a burglary call from a home located off of North Frazier Street in Conroe, Texas.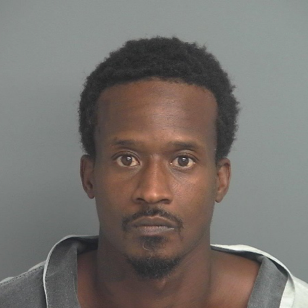 A female resident was home alone when she heard the front doorbell ring. After looking out a window and finding no one at the door, the resident returned to her bedroom. Seconds later, she heard a loud crash from the backdoor of her home. The resident locked the bedroom door, ran to a closet, and hid as she called 911.
Nearby officers quickly made their way to the home. Upon their arrival, the officers checked the perimeter of the property and found the backdoor kicked-in. As the officers made entry into the home, they discovered Combs walking into the living room, wearing gloves, and carrying a laptop.
After securing the home and finding no other suspects, the officers made it to the closet where the resident had been hiding for the last 10 minutes. During that time, a 911 dispatcher stayed on the line with the resident to comfort her and relay information. Combs was arrested and later transported to the Montgomery County Jail.
Following Combs' guilty plea, Judge Patty Maginnis presided over a sentencing hearing in which evidence was presented of Combs' crime and his criminal history. Judge Maginnis heard testimony from both the victim and the lead officer. The victim testified about what it was like to live through a home invasion and how it felt to finally see the face of the man responsible. The State also played the full 911 call in which the victim can be heard whispering to the dispatcher as she hid and listened to Combs searching her home for valuables.
The Court also heard evidence of Combs' extensive history for burglary and drug dealing in the states of Texas and Louisiana. Combs' Louisiana history consisted of multiple convictions, including those for purse snatching and distribution of marijuana. In 2007 and 2008, Combs was convicted for the burglary of two homes in Harris County where his fingerprints identified him as the burglar. After serving part of a 7 year sentence, Combs was released on parole, but was quickly arrested and convicted for dealing crack cocaine. In 2013, following his second Texas prison trip, Combs was caught by a 74 year old woman as he broke into her apartment. A Harris County court sentenced Combs to another 2 years in prison for that crime.
Montgomery County Assistant District Attorneys Taylor Vanegas and Adam McLane presented this case to the court. They express their gratitude for the quick response of the officers from the Conroe Police Department, the hard work of the 911 dispatchers, and the bravery of the victim.
Assistant District Attorney Taylor Vanegas: "It's because of people like Brandon Combs that folks get scared when they hear a bump in the night. Montgomery County has one less home invader to worry about now, and it's all thanks to the decisive actions of our law enforcement officers, dispatchers, and a brave resident of our community."
District Attorney Brett Ligon stated, "As we continue to focus special attention on bringing justice to dangerous criminals and repeat offenders, our hope is that these efforts will offer some comfort to the victims, while serving as a warning to those who would think to commit these horrible acts."
Source: Michael R. Holley, First Assistant District Attorney, Montgomery County District Attorney's Office