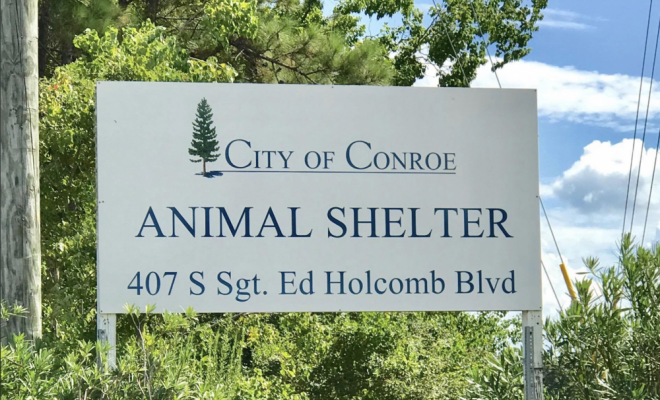 News
Conroe Animal Shelter limits intake, suspends non-emergency calls
By |
Officials with the Conroe Animal Shelter will be mimicking those same measures adopted by the Montgomery County Animal Shelter, as the City of Conroe responds to the COVID-19 situation.
The Conroe Animal Shelter will be limiting animal intake to keep the public and staff of the shelter safe during the coronavirus crisis. Officials with the shelter want to stress that there is still a need to rehome animals and people can still come to the facility located at 407 Sgt. Ed Holcomb Blvd S, Conroe, TX 77304. The shelter's front doors will be locked so they can limit access to the facility.
Conroe Animal Shelter Director Sharon Hopkins stated that "We have secured the doors to only allow 2 to 4 people in at a time, so please be patient with us as we try to protect the animals and staff".
Animal control services will continue high priority and emergency calls including law enforcement assistance, assisting fire/EMS, injured or sick stray animals only, cruelty and neglect complaints, bite complaints, as well as dangerous and aggressive dog complaints.
For other questions or concerns, you can contact the Conroe Animal Shelter at (936) 522-3550 or email Sharon.hopkins@carecorportation.net or sdanley@carecorporation.net.
Source: Sgt. Jeff Smith, Criminal Investigations Division, Conroe Police Department