Art & Culture
Conroe Symphony Announces April Concert "The Earth has Music for those Who Listen"
By |
CONROE, TX – The Conroe Symphony announces their last ticketed concert of the season will be April 23 celebrating Earth Day and sounds related to our natural resources. Music arrangements for the concert are inspired from sounds derived from the season of Spring, mountains, rivers, and lakes featuring Guest Conductor, Dr. Kayoko Dan, Director of Orchestral Studies, Sam Houston State University.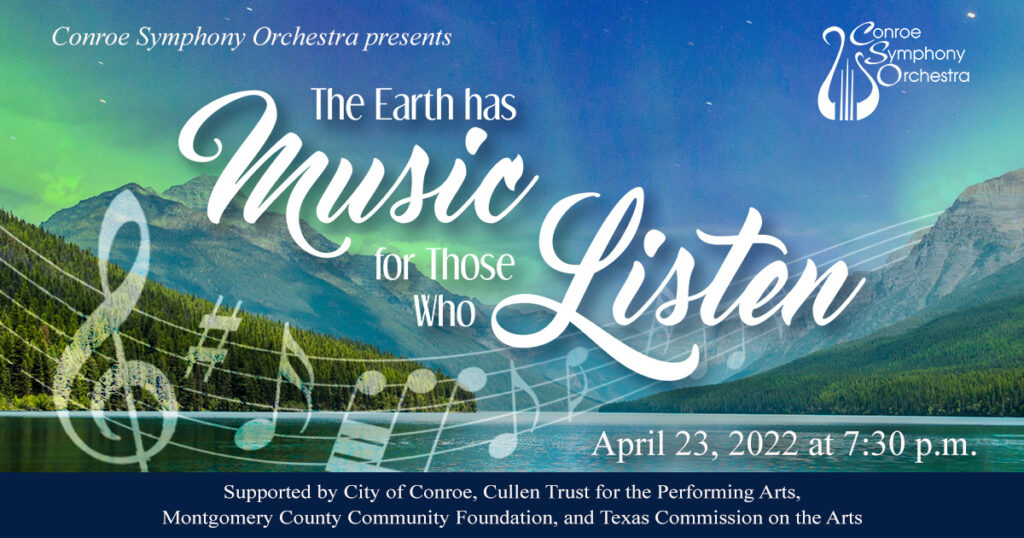 Dr. Kayoko Dan is the newly appointed Director of Orchestral Activities and Assistant Professor at Sam Houston State University. Dr. Dan also serves as the Music Director of the Chattanooga Symphony & Opera since 2011. She was awarded the Karajan Fellowship for Young Conductors, as well as the David Effron Conducting Fellowship at the Chautauqua Institute. As a strong advocate of music education, Dr. Dan is in demand as a clinician at universities, high schools, youth orchestras and regional orchestras throughout the county. She has taught music enthusiasts of all ages including several elementary schools including homeless children in Arizona as an ArtsBridge Scholar.
"We are celebrating Earth Day by performing works related to nature," said Dr. Dan. "The musical arrangements – Haydn's "Bear" Symphony (No. 82), Mussorgsky's Night on Bald Mountain, Smetana's Moldau and my friend and colleague Kyle Kindred's A Longmont Overture. Kindred's work, written to celebrate the spirit of the City of Longmont, Colorado, is a beautiful city with full of natural resources (mountains, lakes)."
"As a new resident of Conroe Symphony, I am looking forward to my collaboration with the community's beloved Symphony to present a wonderful and engaging program. This will be a family-friendly event, and I hope to see many children join us in the audience as well."
The selections to be performed will include:
Modest Mussorgsky's Night on Bald Mountain
Kyle Kindred's A Longmont Overture – celebrating a city with mountains/lakes
Joseph Haydn's Symphony No. 82 in C major, Hob 1/82 "Bear"
Bedrich Smetana's The Moldau
Music brings memories to those who listen. The Earth has natural sounds that will be highlighted during the concert with limited tickets available online at www.conroesymphony.networkforgood.com/events/42113-the-earth-has-music-for-those-who-listen.
Conroe Symphony Board President, Judge Kathleen Hamilton shared, "The audiences of our Conroe Symphony Orchestra have been happily entertained with the quality of our Guest Conductors. Dr. Kayoko Dan, Guest Conductor for the April 23 Concert, will continue to work magic connecting the pieces of music and the hearts of our patrons."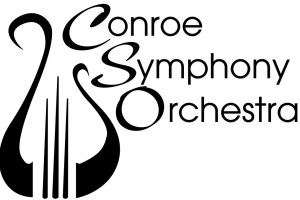 Learn more about Conroe Symphony Orchestra by visiting their website at www.ConroeSymphony.org or follow them on Facebook at www.facebook.com/ConroeSymphonyOrchestra. The office number to inquire about tickets is (936) 760-2144.