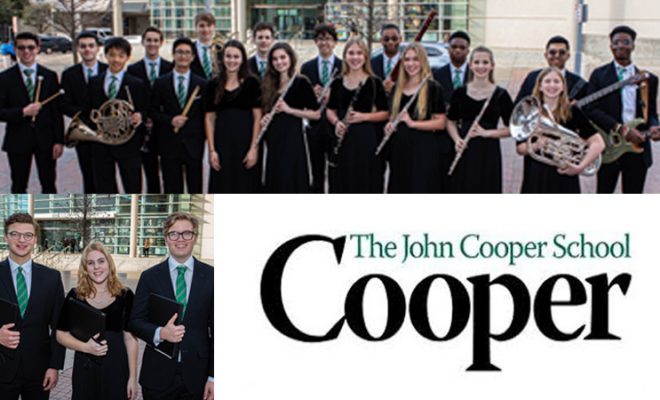 Music
Cooper Musicians Perform in 2020 TPSMEA All-State Clinic/Concert
By |
THE WOODLANDS, TX – Twenty two music students from The John Cooper School auditioned and were accepted into Texas Private School Music Educators Association (TPSMEA) All-State Clinic and Concert that was held in Richardson, Texas, January 23-25.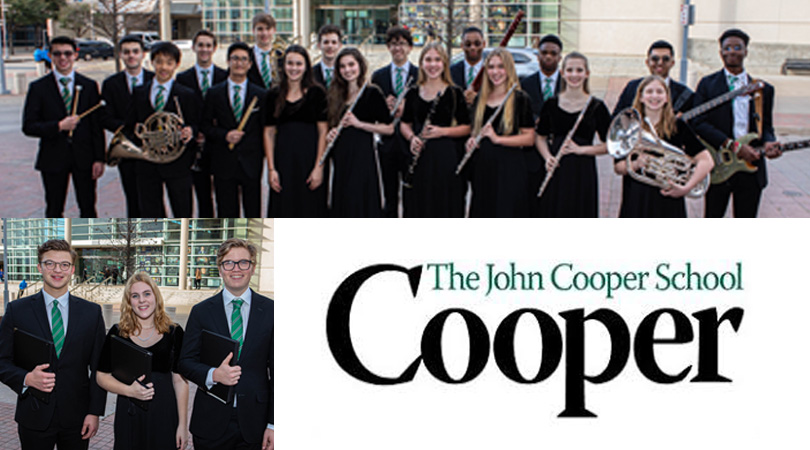 Three choir, three jazz band, one orchestra and 15 band students were selected on the basis of auditions adjudicated last fall. They are recognized as some of the best student musicians in the state. The Cooper musicians rehearsed and prepared for three days for the all-state concerts that were performed at the Eisemann Center for Performing Arts in Richardson on January 25.
Playing in the All-State Band, were Travis Birdsall (percussion), Jenna Braun (flute), Jordan Dada (bass clarinet), Zachery Dyke (trumpet), Sam Frison (bassoon), Sophia Godfrin (flute), Ian Hou (French horn), Michael Kubera (bass trombone), William McDermott (percussion), Nicholas Phan (percussion), Meg Routh (euphonium), Marielle Sauber (clarinet), Olivia Sauber (flute), Alie Whalley (flute) and Grant Wilson (clarinet). Sunny Kim (cello) played in the All-State Orchestra.
All-State Choir members Ben Currin, Oliver Tipler and Mady Tozer were led by internationally recognized choral conductor Dr. Pamela Elrod Huffman.
Playing in the jazz band were Dipo Adeola (jazz guitar), Pranik Chainani (jazz bass) and Qori Irawan (jazz drums).
The John Cooper School is an independent, non-sectarian, co-educational, college preparatory day school. Our mission is to provide a challenging education in a caring environment to a diverse group of select students, enabling them to become critical and creative thinkers, effective communicators, responsible citizens and leaders, and lifetime learners. For more information, visit www.johncooper.org.