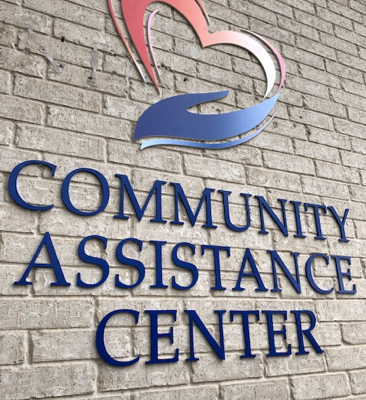 News
Crisis Assistance Center Changes Name, Continues Commitment to Serve Community
By |
MONTGOMERY COUNTY, TX – Crisis Assistance Center is now Community Assistance Center (CAC), serving Montgomery County, Texas.
"While the change in our name is subtle, the impact our organization will continue to have throughout the our county is significant," said Jennifer Landers, Community Assistance Center Executive Director. "We are assisting our community in times of financial crisis, disaster whether they be floods, fires, or hurricanes and by providing life lasting strategic solutions moving our neighbors toward self-sufficiency."
"CAC is excited to share this important news regarding the evolution of the organization and how this change will benefit our neighbors and our community. This name change will allow us to align mission, vision, and services with the growth and needs of the community as well as our strategic plan and future vision. The name change will not impact the center's addresses, phone numbers, or website, which all remain the same."
"We need to thank so many people that have helped us in the process – Simon Printing, Graphic Design FX, Taylorized PR, TWHS DECA, Signs, Etc; City of Conroe, and Big Frog," said Landers.
Community Assistance Center is a nonprofit agency committed to providing quality social service programs to those in crisis throughout all of Montgomery County. The mission of Community Assistance Center is providing resources to meet basic needs and improve the quality of life for those in need living in Montgomery County. Strengthened through collaboration with community and faith partners, the center honors and restores the dignity of individuals and families to attain greater levels of responsibility and financial independence, by delivering assistance and life lasting strategic solutions.
Community Assistance Center is focused on building stronger client relationships and assisting families in establishing attainable goals, accessing community resources, and gaining valuable skills pertinent to their success. Case management and support go beyond the short term and provide ongoing community resources to establish a stronger foundation to lift families up towards self-sufficiency. For more information about Community Assistance Center, please call 936-539-1096 or visit www.cac-mctx.org.