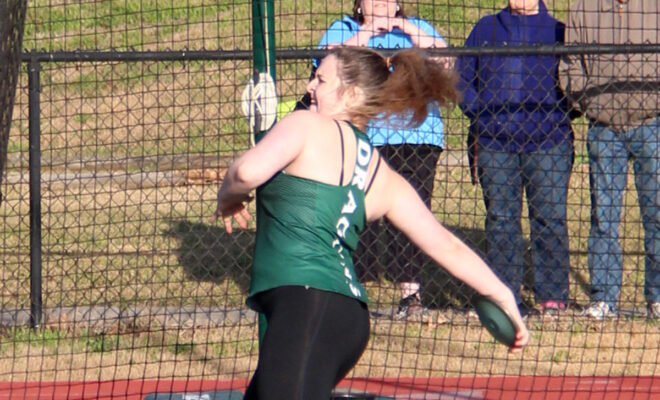 Fitness & Sports
Dragon Spring Play Opens With Tournament Competitions
By |
THE WOODLANDS, TX – The John Cooper School's Dragon spring sports teams have started the season with tournament competitions.
VARSITY TRACK & FIELD
2/17 hosted Cooper Triangle Meet with Concordia Lutheran and Frassati Catholic
"Concordia and Frassati came to Pate Track for a Triangle Meet," said Coach Scott Holland. "It was a great opportunity to get marks on a large number of athletes. Next week we will split the squad between the Dick Phillips Relays at Episcopal High School and The Woodlands High School Invitational."
No team scores were kept. Here are the Top 8 Dragon finishers in each event:
Mobis Bassir • 1st Long Jump & Triple Jump
Julianne Hon • 1st Pole Vault
Sienna Williams • 1st 300m Hurdles
Onese Ewherido • 1st 200m
Annabelle Boyd • 1st Shot Put & 2nd Discus
Milla Signorelli • 2nd Pole Vault
Haley Lien • 2nd 100m
Alexis Seymour • 2nd 300m Hurdles
Elisa Ferber • 3rd 300m Hurdles
Abby Peterson • 5th 100m & 7th 200m
Laila Taylor • 8th 100m
Conor Dove • 1st Shot Put, 1st Discus & 7th 100m
Amir Rizvi • 1st 300m Hurdles
Matthew Rock • 2nd Long Jump & 2nd Triple Jump
Luke Van Leeuwen • 2nd Discus & 5th Shot Put
Jean-Paul Labbe • 2nd 100m & 3rd High Jump
Kaden Schwertner • 2nd 400m
Daniel Schlichter • 3rd Long Jump & 5th 200m
Ellis Miller • 3rd Discus & 6th Shot Put
Michael Stupek • 4th 300m Hurdles
Jonathan Trenholme • 4th Shot Put
Kase Melodick • 4th 400m
Ryan Cockrill • 4th 100m
Travis Barron • 6th Discus
Ian Endom • 7th Discus
Egan Hanson • 7th Shot Put & 8th Shot Put
Next up for Dragon Track & Field:
February 25-26 at Dick Phillips Relays, Episcopal High School February 26 at TWHS Invitational, The Woodlands High School
VARSITY BASEBALL
2/14 at The Woodlands Christian Academy • 11-4 L
2/17-19 hosting SPC vs. TAPPS Challenge

vs St. Thomas • 7-0 L
vs Cypress Christian • 17-1 L
vs Trinity Valley • 7-0 L
vs Parish Episcopal • 9-2 L
Next up for Dragon Baseball:
2/24-26 at Rosehill Tournament
3/3-5 at St Pius/St. Thomas Tournament
3/8 vs Concordia Lutheran, 7 p.m.
3/10 vs Houston Power, 6 p.m.
VARSITY SOFTBALL
2/18-19 at St. John's Classic Tournament

vs Concordia • 4-0 L

One hit each by Leah Ruckman, Grace Minarovic and Ella Howard. Dragons had no errors in the field.

vs St. John XXII • 10-2 W

Isabel Tamayo pitched three innings, allowing two hits and two runs. She struck out six and walked one. Grace Minarovic hit the one home run on the day. The Dragons stacked up nine hits, with Minarovic and Tamayo each adding two. Ella Howard led the Dragons with two stolen bases out of the six stolen.

vs Lutheran South Academy • 11-3 L

Grace Minarovic, Leah Ruckman, Emma Hall, Ella Howard and Ally Junaid all had one hit.

vs Klein Forest • 11-8 W

Cooper had eight hits. Maggie Flinn and Ella Howard both managed several hits. Howard's triple on a 0-1 count, scored two runs.
"We went 2-2 this weekend and learned a lot about each other," said Coach Nicole Hedden. "We did some great things and some very questionable things, but considering we haven't had a practice with our whole team yet, we are very excited about this season. I can't wait to see what these girls will do this season! We have many options with this group of girls. We just need to find the sweet spot."
Next up for Dragon Softball:
2/24-26 at FBCA Tournament, Fort Bend Christian Academy
3/3 at Incarnate Word, Memorial Park Softball Field
3/4 vs. Second Baptist, 5 p.m.
VARSITY TENNIS
2/18 at EHS MET Tournament

Mahi Khurana • second place singles A
Parker Gregory • first place singles B
Olivia Sauber • first place singles B
Theo Nemeth and Danny Capsimalis • consolation A doubles winners
"John Cooper Tennis Team had a great showing at the Episcopal Tournament," said Coach Jill DelRio.
Next up for Dragon Tennis:
2/28 girls team at St. Agnes, Memorial Park Tennis Center
3/4-5 at TTC Private School Championships
VARSITY GOLF
2/16 at Aldine Invitational Tournament, F.M. Law Park (boys team only)
"Elias Boles and Carson Berger finished first and second place medalists," said Coach Rod Gold. "It was a great opportunity for us to get out on the course and get our first tournament under our belt. Our next tournament is Tuesday at Blackhorse. We are looking to continue our success."
Next up for Dragon Golf:
2/22 at Kinkaid Invitational, Blackhorse Golf Club
3/3-7 at St. John's Invitational, Wolfdancer Golf Club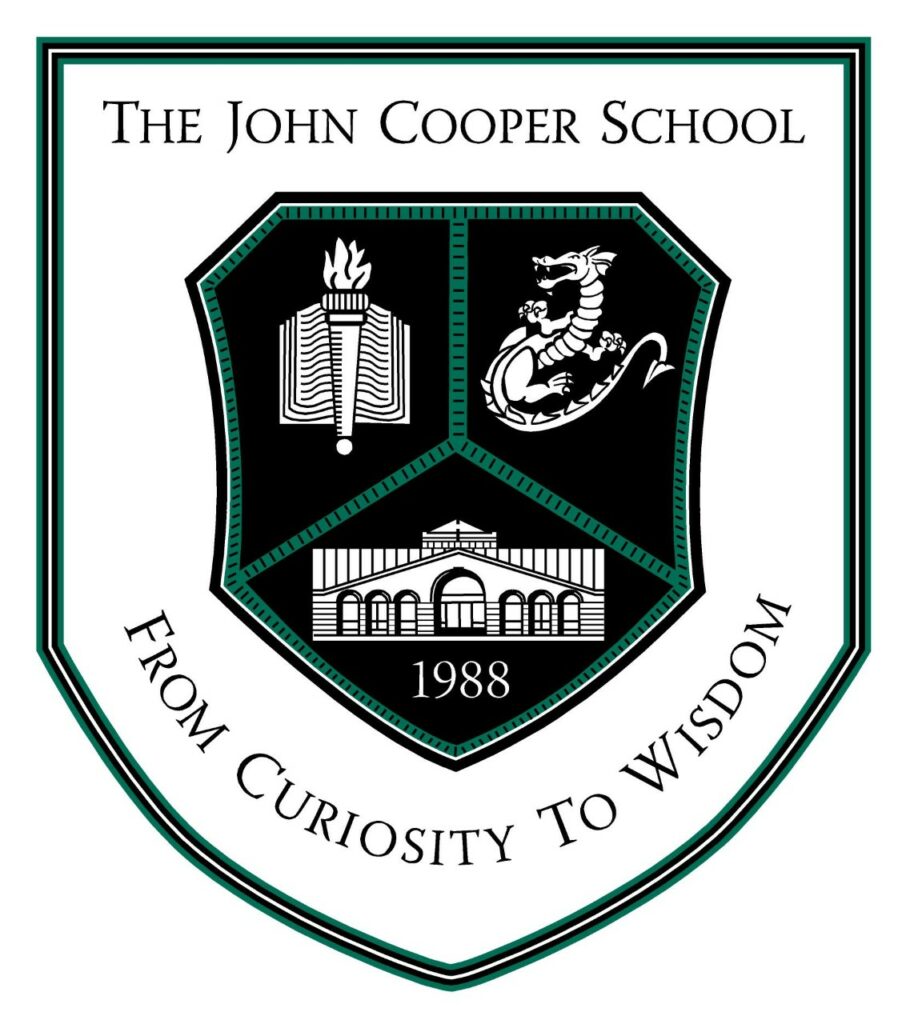 The John Cooper School is a PK-12 independent, college preparatory day school that has been serving The Woodlands and greater Houston area since 1988.
For more information, visit www.johncooper.org.