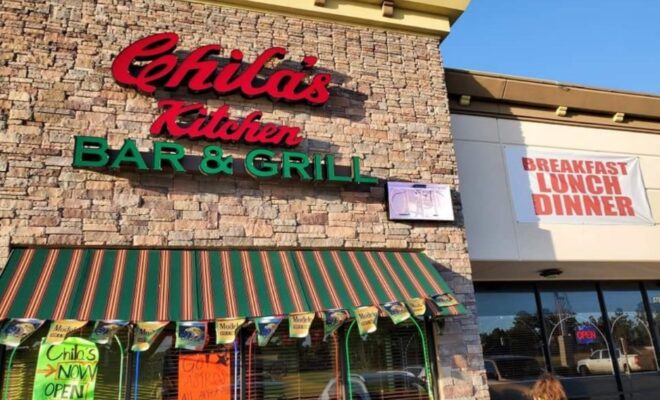 Photo Credit: Nick Rama
Food & Drink
Eat Local: Chila's Kitchen Méxican Restaurant
By |
Chila's Kitchen Méxican Restaurant in Spring on FM 2920 is definitely not your ordinary strip center Mexican restaurant. What you will get here is 98% made from scratch family recipes that have been passed down for a few generations.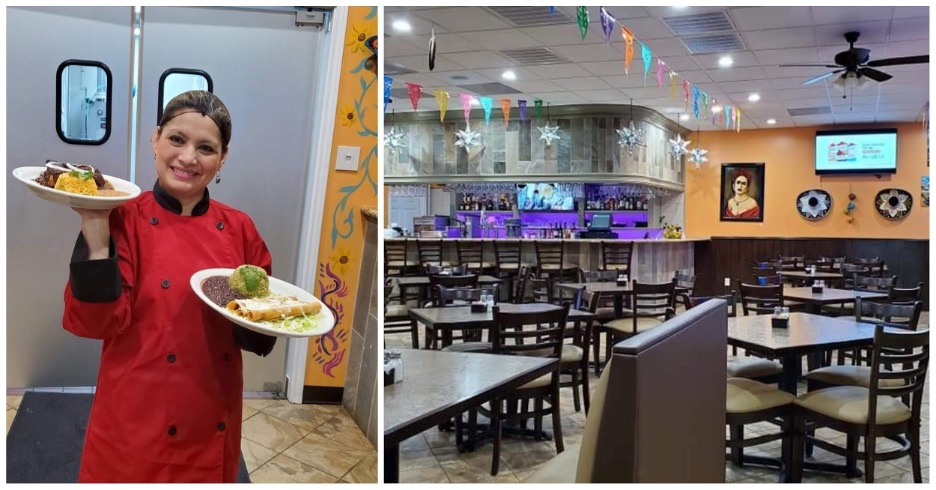 Chef/Owner Luci Romero is no stranger to the kitchen, with over 22 years of experience, plus starting to learn how to cook from her mother. She really started to enjoy cooking. The very first dish she learned was mole and how to make handmade tortillas. Two signature items that you can find at Chila's today. When Luci was a teenager, she had small food businesses to support her family. When she decided to cross to the United States, she was motivated by my brothers who already lived in the US. Without knowing English she went to work with her brother who already had a taqueria in Texas, from there she aspired to start a small restaurant. Luci said "I have always liked cooking for many people. and I love that people like what I cook." Chef Lucila's mom will also help out in the kitchen on occasion at Chila's, so you have three generations of family running the restaurant.
The Name
The name Chila's according to her son Heriberto (Eddie) Doroteo came from their time in Mexico, by tradition they rarely called family by their given name, always a nickname. Ms. Lucila was nicknamed Chila because her younger brothers did not know how to pronounce her name, it bothered her a lot. "My uncles found it very funny and they kept calling her Chila, now as adults they still call her that. The name caught on, and the whole family from siblings to uncles and grandparents started to call Lucila, Chila.
Lucila loves her family very much, even though the name Chila would make her upset, she wanted to use something catchy for clients to remember her new restaurant, so she herself decided to name her restaurant Chila's Kitchen.
Community
Chila's gives back to the community by sponsoring school teams and gives donations to students who come to sell their crafts for their school use. They have a 10% discount for our heroes in service, firefighters, police, military and free non-alcoholic beverages. Chila's also has local artist Jorge Contreras paintings and art on their walls for sale.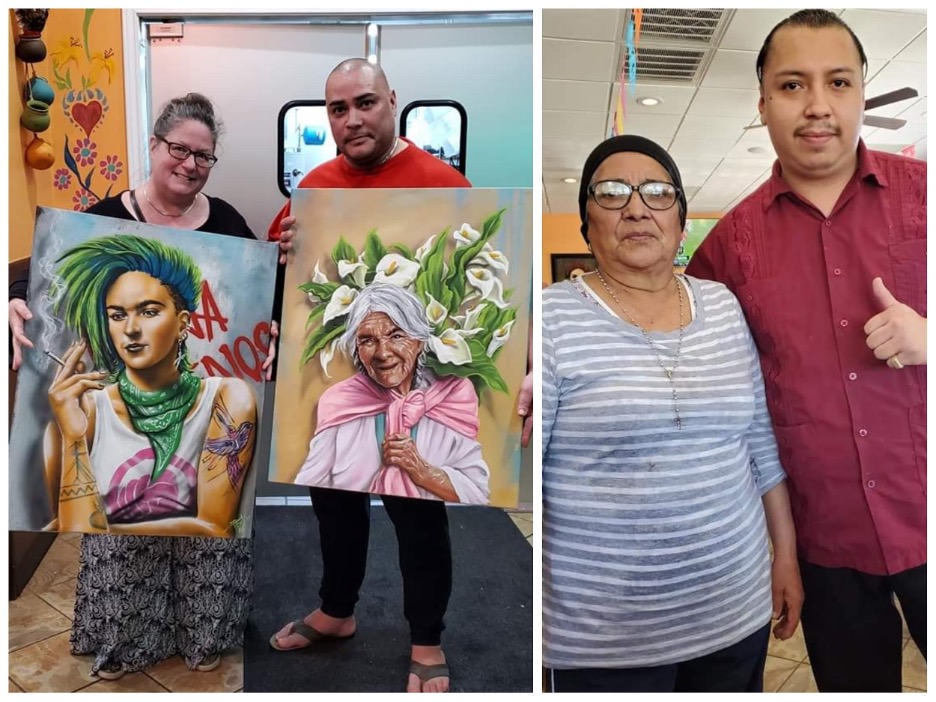 The Chef's Favorites
We asked Ms. Lucila what she thinks that Chila's is well known for? She said, "Mole perfection. I love preparing it, as it has a variety of fruits and chili peppers. It is not an easy dish to make, It takes me almost an hour and a half to prepare the sauce."
The mole can be found in their menu on their Enchiladas De Mole, three corn tortillas filled with Chicken fajita with authentic Chila's mole sauce. The Mole Casero is also very popular, two pieces of bone in chicken served with your choice of beans and tortillas.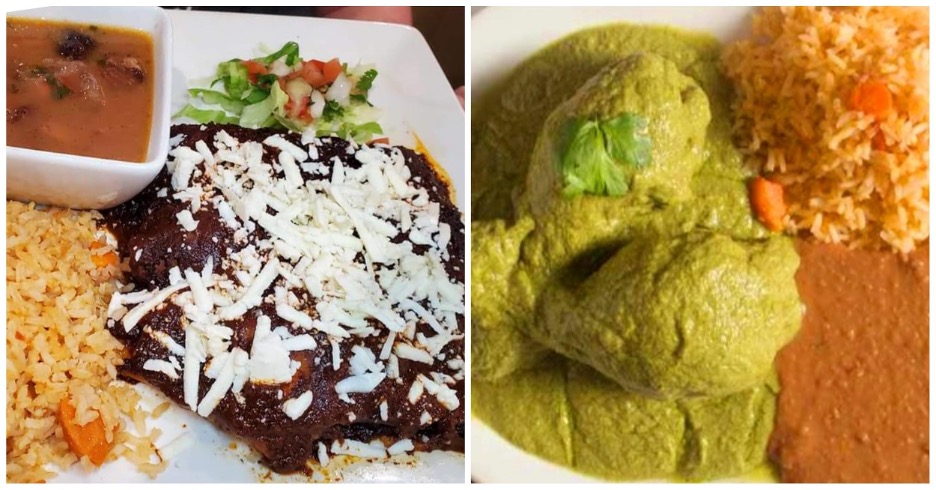 The next question is, have you ever had a green mole? Chef Lucila also has Mole Verde, an authentic traditional Oaxacan dish, two pieces of chicken with homemade green mole.
What to order
Hello Woodlands' Nick Rama sat down with Chef Luci and Eddie and asked them what are the highlights from each section of their large and stellar menu.
Appetizers: (Eddie/Lucila) Camarones envueltos (wrapped shrimp) and Queso flameado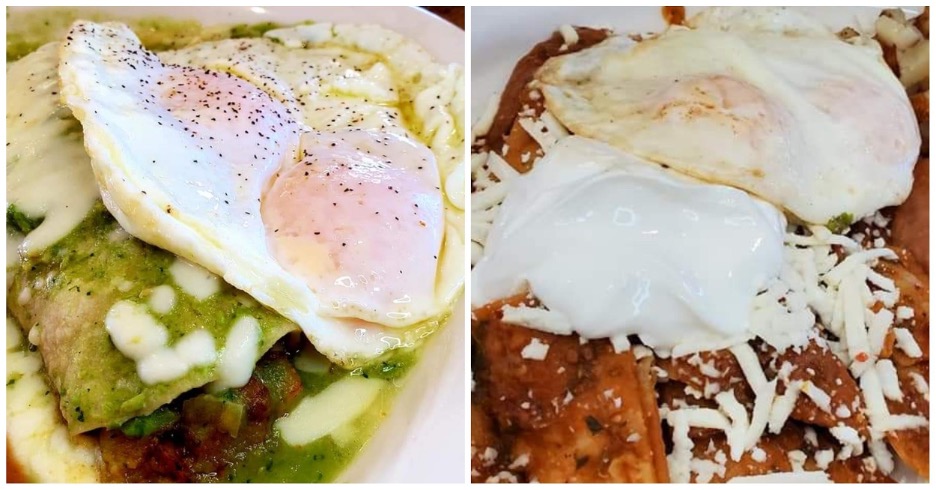 Breakfast: (Eddie) Manuel special is one of the favorites a tamale with gravy, chile con queso and two over easy eggs on top with Mexican potatoes and charro beans
Antojitos Mexican Plates: (Lucila) Pambazo is the star of chilas. It comes stuffed with potatoes and chorizo ​​but it can be modified with other meat options that we have.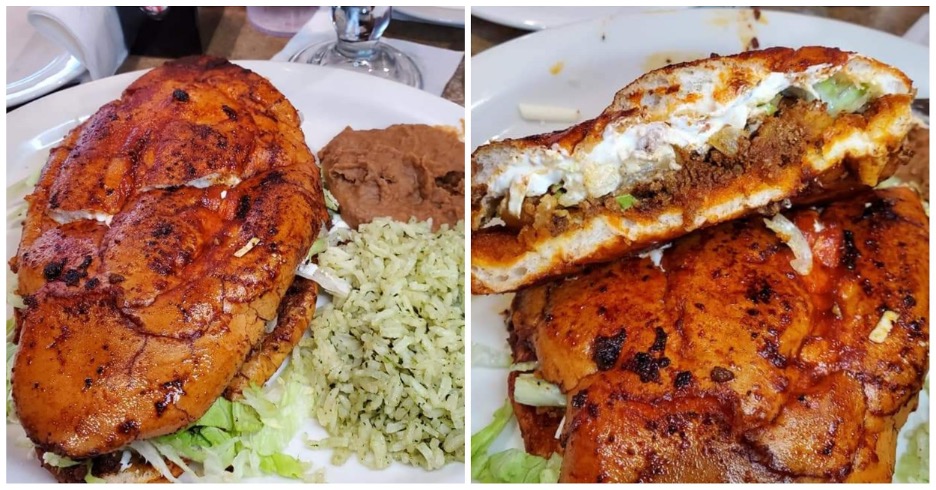 Combo's/Paltos Calientes: (Eddie) Norteño Plate is the biggest combo we have. It is practically for two people. with a chile relleno, a flauta and an enchilada with rice and beans.
Caldos/Ensaladas: (Lucila) Sopa Maya is the favorite of many, the soup has an original chipotle flavor, and Avocado Salad for those who are and not vegetarians, many ask for it because of the excess of avocado that we put in it.
Enchiladas: (Eddie) Tex Mex enchiladas are one of the most basic but most requested by our customers. Our gravy is homemade without any premixed powders or preservatives.
Especialidades De Chila's: (Lucila) Chilas Pollo and Mole Casero are other representative dishes of our family's recipes.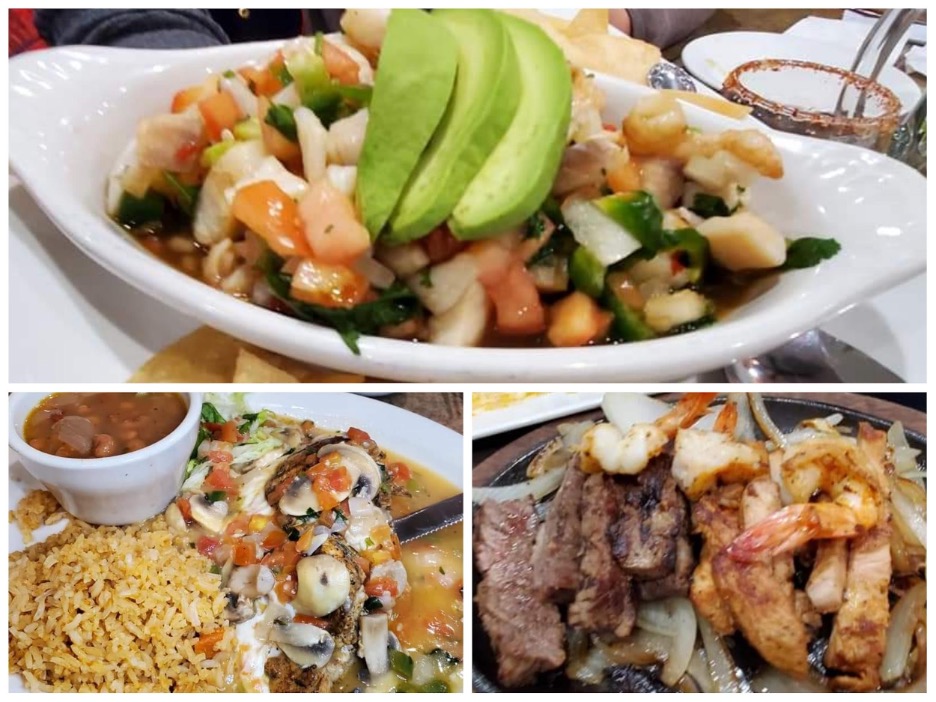 Fajita Dishes: (Eddie) Fajitas Oaxaqueño, as it comes with nopales and fresh grilled cheese and Fajitas a la Mexicana for a little more spicy option. We also have a la diabla sauce made with chipotle mushrooms and grilled onions as another great option.
Mariscos: (Lucila) Fish Tacos and Camarones la diabla, both sauces are made with our very popular chipotle sauce.
Postres: (Eddie) Tres leches made by Ms. Chila and our fried ice cream are not to be missed.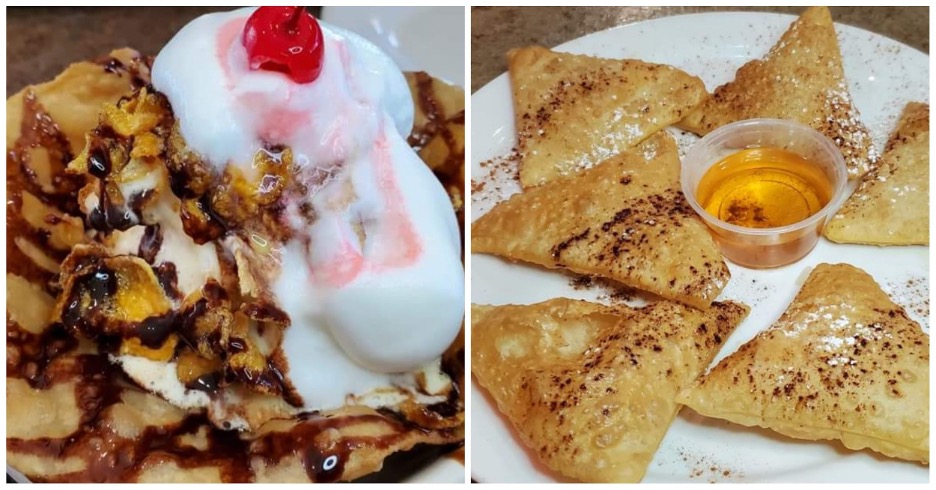 Tacos: (Lucila) We have a variety of meats to choose from for tacos, pastor, barbacoa, fajita, desebrada, tinga de pollo and our handmade flour or corn tortillas. Now two off the menu secrets are the Puffy Tacos and Machetes. Puffy Taco – two Puffy Tacos, rice, beans, sour cream and salsa. Two house made Puffy Tacos filled with picadillo, lettuce, tomato and sour cream. (also available with Chicken Tinga).
The Machete available two versions… Traditional Tinga de pollo, mushroom and mozzarella cheese made with and homemade corn tortilla that is 18" long with sour cream on side and lettuce and pico with the red salsa on side. The other being Campechana – Carne Asada, Chorizo and mozzarella cheese.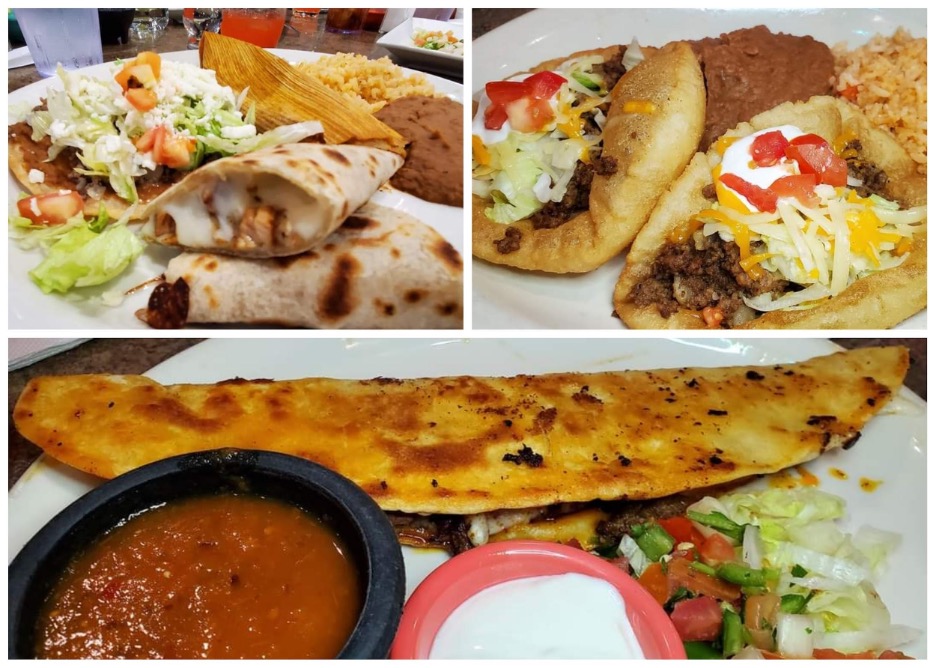 The Bar
Chila's Kitchen has a full bar with cocktails, margaritas, liquor, beer and wine. The crowd pleasers are margaritas and a great selection of tequilas, which is important to complement their top shelf margaritas.
Eddie is the bar manager, and prides himself on making his mixes from scratch. "We make our margarita with fresh orange and lemon juice. We do not use powdered margaritas. We boil the sugar to make it honey. It is a process that definitely adds a special touch to the margarita. We do not even use cheap tequila for the house margarita. We like to work extra to keep our clients happy."

Two other prominent crowd pleasers from Chila's Kitchen bar are the jalapeño top shelf margarita and the ½ & ½ – half frozen and half rocks margarita. Eddie claims that since combining the two makes the drink a little stronger and easier to drink.
Wrapping it all up
We also asked Ms. Lucila what sets them apart from all of their other Mexican restaurants in the area. She replied with, "All food businesses are blessed. I think that all the restaurants around us are not considered competition since each restaurant has its own way of doing things.  I make a difference in the way of giving the customer fresh and good food quality."
Our last question is always 5 Words to describe Chila's Kitchen? Ms. Chila with a perfect answer,"love, family, art, happiness, blessed."
Chila's Kitchen Méxican Restaurant is located at 3422 FM 2920 Rd, Unit 100, Spring, TX 77388. Learn more by calling (346) 331-6142 and visit their Facebook page at https://www.facebook.com/chilasmyfav/
Nick Rama is a food writer, contributor of Hello Woodlands, and shares his restaurant experiences on Nick's Local Eats at NicksLocalEats.com and the TX BBQ, Burgers and Brew Facebook page. Nick enjoys helping the small business owner, supporting his community with fundraising for food banks, and plans tasting events with locally owned mom and pop restaurants.