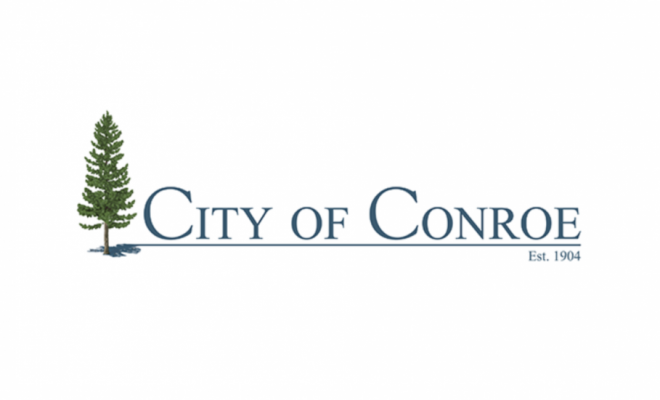 News
Entergy Texas Schedules Outages in Conroe to Safely Complete Equipment Upgrades
By |
CONROE, TX – As part of its ongoing efforts to improve customer service, Entergy Texas is scheduled to perform reliability upgrades along Longmire Road and Hwy 105 from I-45 to Dam Site Road in Conroe.
The company is upgrading power lines to improve reliability and reduce the length of potential outages in the future.
To safely complete the upgrades, outages are required from October 30 through November 5. No outages are scheduled for October 31 due to Halloween holiday festivities. Outages will occur in stages, so individual customers will only be impacted once during the October 30 – November 5 timeframe.
Each night, the scheduled outage will start around 8 p.m. and could last up to eight hours.
Below is a list of suggestions to help prepare and provide safety reminders for residents who the upgrade will impact:
Put together an emergency supply kit for your home and your car.

Battery-powered or hand crank radio and a NOAA Weather Radio
Flashlight
First aid kit
Extra batteries
Whistle (to signal for help)
Moist towelettes, garbage bags, and plastic ties (for personal sanitation)
Wrench or pliers (to turn off utilities)
Manual can opener (for food)
Cell phone with chargers and a backup battery
Keep a full tank of gas.
Prepare your home to keep out the cold.
Check smoke and carbon monoxide detectors and replace batteries if needed.
Gather supplies if you need to stay home for several days without power.
Keep cabinet doors open to prevent pipes from freezing. Additionally, allow faucets to drip or trickle during cold weather to prevent pipes from freezing.
Wear layers of loose-fitting and lightweight clothes. These will keep you warmer than a bulky sweater.
Never use a generator inside a home, basement, shed, or garage, even if doors or windows are open. This is because of the potential for carbon monoxide poisoning.
Do not use a gas stovetop oven, camp stove, or charcoal grill to heat your home.
Keep freezers and refrigerators closed. Refrigerators will keep food cold for around four hours, and a full freezer will keep the temperature for around 48 hours.
Turn off or disconnect appliances, equipment, and electronics.
Seek medical attention immediately if anyone in your family experiences the symptoms of frostbite or hypothermia.

Symptoms of frostbite include numbness, white or grayish-yellow skin, and firm or waxy skin.
Symptoms of hypothermia include shivering, exhaustion, confusion, memory loss, slurred speech, and drowsiness.
All customers who will be impacted have been notified about the upcoming service interruption. Customers can stay informed by visiting the View Outage map or downloading the Entergy app and registering for notifications at entergy.com/app.