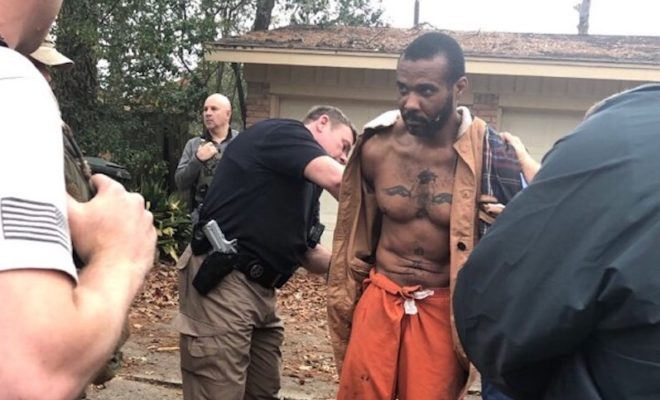 News
Escaped Prisoner captured in Conroe
By |
At 7:20 this morning, the Conroe Police Department received a call of an escaped prisoner in the 800 block of N. Loop 336. Texas Prisoner Transport Services was transporting a group of prisoners from various locations across the country. There were two guards and 10 prisoners aboard the van when they stopped at McDonald's for food. Cedric Joseph Marks was able to escape the van and fled south of the location.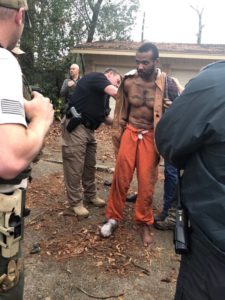 A perimeter was set up and a search conducted utilizing K9 officers and law enforcement from multiple agencies. After an extensive K9 search and new video surveillance emerged, law enforcement regrouped and began a grid search from the original location. The suspect was located in the 1000 block of Windswept hiding in a trash can. The suspect surrendered without incident, is in custody and is being interviewed.
At this time the circumstances surrounding Marks escape are still under investigation. Once the investigation is complete the finding will be presented to the Montgomery County District Attorney's Office.
The Conroe Police Department would like to thank the many LE agencies who assisted in this investigation:
Montgomery County Sheriff's Office
US Marshals and Gulf Coast Task Force
Texas DPS CID
Texas Rangers
Texas Highway patrol
ATF
Harris County Sheriff's Office
Harris County Precinct 3
Harris County Precinct 4
TDCJ K 9
Montgomery County P 2
Conroe Fire Marshal
US Customs and Border Patrol
Homeland Security Investigations
ICE
Splendora PD
Read all updates and reports from this story
Source: Jeff Christy, Chief of Police, Conroe Police Department via Montgomery County Sheriff Department