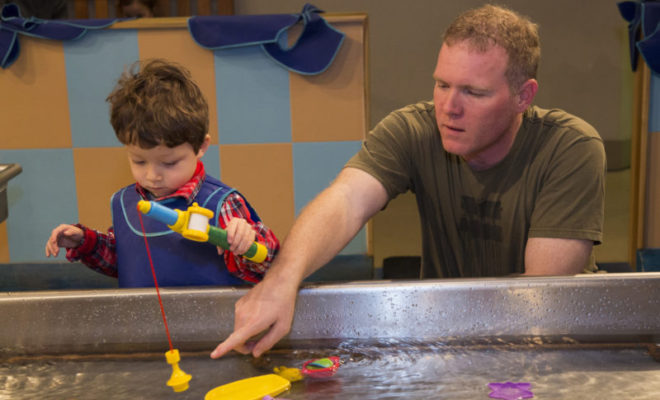 Calendar
Father''s Day fun at The Woodlands Children''s Museum
By |
The Father''s Day celebration at The Woodlands Children''s Museum will have a golf theme this year called "Chip Off the Ole' Block" that will be held" on Saturday, June 17 from 10 a.m. to 2 p.m.
The festivities will include interactive putting games and building a ""Birdie" Bird" House. Dads who participate in the putting activities will be entered into a raffle for a Top Golf-themed gift basket. Guests may also visit a food truck that will be set up near the museum''s exit.
""What better gift can you give for Father''s Day than sharing time together at the museum?"" Angela Colton, executive director of The Woodlands Children's Museum, said. ""There will be plenty of photo opportunities and bonding activities available. Plus, there''s the chance to win a golf gift basket.""
The celebration costs $5 to attend, in addition to museum admission which is $6 for adults and children 1 year and older. The museum is recommended for ages 7 years and under, and children must be accompanied by an adult at all times.
Located at 4775 W. Panther Creek Drive, Suite 280 in The Woodlands, 77381, the museum has a full calendar of exciting activities. To learn more about The Woodlands Children''s Museum, its hours of operation and ways to support the nonprofit, visit woodlandschildrensmuseum.org or call 281-465-0955.