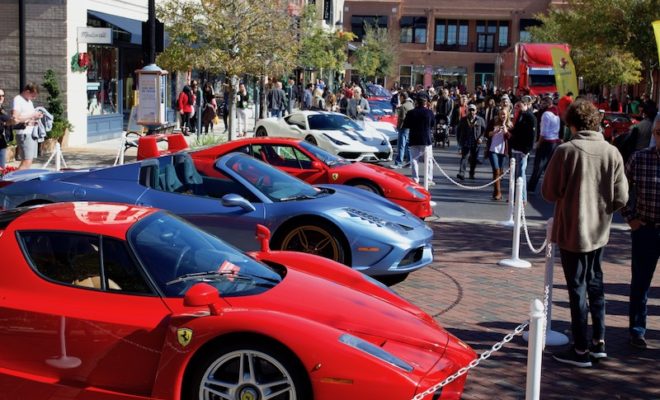 Photo by Hello Woodlands
Art & Culture
Ferrari Heritage Festival celebrates 70 years of craftmanship
By |
The inaugural Modena: Ferrari Heritage Festival was held on Sunday, December 10 in Market Street – The Woodlands and celebrated 70 years of craftsmanship, displaying examples such as the Ferarri 288GTO, Ferrari F40, Ferrari F50, Ferrari Enzo and LaFerrari.
​From 9 a.m. to 1 p.m., attendees enjoyed the free one day festival created by Scuderia and presented by Ferrari of Houston / Ferrari of The Woodlands that paid homage to the Iconic Ferrari models that have paved the way and set the standard for automotive excellence.
The unique festival focused on quality, showcasing only the best examples of Ferrari including the legendary lineup: Ferrari 288 GTO, Ferrari F40, Ferrari F50, Ferrari Enzo and Ferrari LaFerrari. Along with these models, the inclusion of vintage Ferrari models, race cars, road going GT cars and other special edition Ferraris were be on display.
​Get a look of what happened at the festival in Hello Woodlands LIVE Facebook video:
Modena was open to everyone with a passion for Ferrari and as with other Scuderia projects and raised funds for children battling cancer at Texas Children's Hospital. ​Learn more about the festival at https://www.borninmodena.com/.
View more photos and videos from the event on the Hello Woodlands Facebook page!