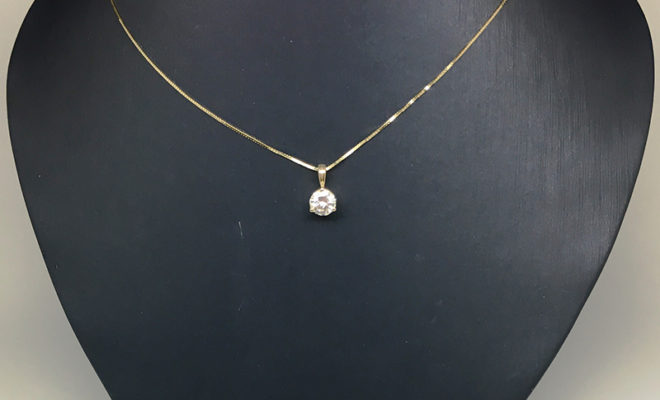 entertainment
"Fine Jewelry Grab Bag" New Feature at In the Pink of Health Luncheon
By |
THE WOODLANDS, TX – In nine short days, Montgomery County's most philanthropic will descend on Memorial Hermann's In the Pink of Health Luncheon to support family, friends, neighbors and colleagues battling breast or ovarian cancer.
"The luncheon is a day of fundraising, education and fun, all in support of local breast and ovarian cancer survivors," said Luncheon co-chair Cheryl Brady. "From our silent auction and boutique to speaker Scott Hamilton and more, we promise this year's event will be one to remember."
New this year is the Fine Jewelry Grab Bag graciously underwritten by Robichau's Jewelry. According to Luncheon co-chair Tiffany McClung, here's how it works:  200 pieces of rose gold and sterling silver jewelry will be "up for grabs." For a donation of $100, a guest can "grab" a surprise bag of jewelry.  Each piece is valued between $100 and $450. Their donation also will enter them into a drawing for the grand prize – a .5 carat diamond solitaire on a gold chain.
Additionally, Luxury Automotive Sponsor BMW of Houston North and BMW of The Woodlands is offering a chance to win a two year, pre-paid lease on a 2019 BMW 440i convertible.  The prize package also includes two First Class round-trip tickets to Spartanburg, South Carolina and a two night hotel stay for two, plus the Performance Center Delivery Experience/Hot Lap with a professional race car driver.
"We can't thank all of our sponsors enough for their support of our luncheon, but more importantly, for their support of those in our community facing cancer," added McClung.
Luncheon sponsors include: Presenting Sponsor Richie's Pharmacy; Tricia and Jack Futcher Legacy Sponsor: Tricia and Jack Futcher; Luxury Automotive Sponsor: BMW of Houston North and BMW of The Woodlands; Brand Sponsor: Adcetera; Fine Jewelry Sponsor: Robichau's Jewelry; Pink Diamond Sponsor: Marty and Mary Ann Young; Floral Sponsor: HEB; Premier Party Sponsor: The Woodlands Country Club; Ruby Sponsors: Anadarko Petroleum Corporation, Strike, Marta's, The Hiller Family, Global Shop Solutions, Melissa and Jack Preston and Cheryl and John Brady.
To purchase a table or tickets for the 18th Annual Memorial Hermann In the Pink of Health Luncheon on Friday, Oct. 12, visit www.inthepinkofhealth.org or call 713-897-PINK (7465).
Founded in 2001, Memorial Hermann In the Pink of Health raises money to be reinvested into the greater Montgomery County area to fund cancer-related programs and services for patients and their families. Learn More at www.inthepinkofhealth.org.