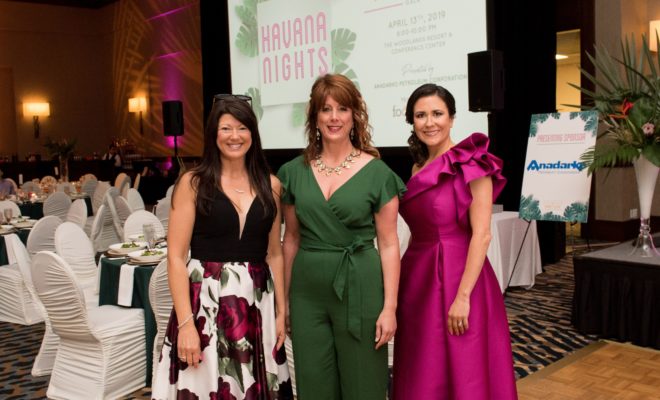 Lifestyle
"Food For Life" Gala Breaks Records to Benefit Montgomery County Food Bank
By |
THE WOODLANDS, TX — Montgomery County Food Bank's third annual Food For Life Gala – themed "Havana Nights" – welcomed 500 guests at The Woodlands Waterway Resort & Conference Center on April 13. Presented by Anadarko, the event raised $400,000 for the Food Bank's mission of providing more than 700,000 nutritious meals each month to the food insecure in Montgomery County.
During the evening's program, guest speaker Dr. Curtis Null, Superintendent for Conroe Independent School District, spoke to the fact that 41 percent of students in Conroe ISD receive free and/or reduced priced lunches and how the food bank's Backpack Buddy program is a great partnership with the schools to provide healthy diverse foods in students' backpacks during the week and on the weekends.
Gala guests were among the first to view new video testimonials from clients and school counselors who have been positively affected by the reach of the Montgomery County Food Bank. In addition, guests were moved by letters placed at every table that were written by local school counselors who were personally touched by the Montgomery County Food Bank's support.
"I couldn't be more proud of the efforts of the Food Bank's staff and volunteers for creating such an amazing event that helps fund and honor the mission of Montgomery County Food Bank," said Kelly Holmes, Executive Vice President and Chief Financial Officer of Woodforest National Bank, and Chairman of the Board of Montgomery County Food Bank.
Allison Hulett, President and CEO of the Montgomery County Food Bank, echoed, "I am thrilled with the success of the Food for Life Gala, and believe it is a reflection of our generous community that does not want to see any family, child, or senior wondering if they will eat today. The spirit of Montgomery County was overwhelming; we are so lucky to have such willing support."
Nelda Luce Blair emceed the moving event that continued its tradition of honoring leaders in the community that have contributed their time and efforts to support the food bank by presenting them awards. This year's award recipients were ExxonMobil, Kroger, Quality Home Products of Texas, Carol Stromatt, and Society of Samaritans. Co-chairing the gala were Shelley Madison and Rachelle Adamson.
Dr. Ann Snyder, Montgomery County Food Bank board member and Executive Director of Generosity & Schools for The Woodlands United Methodist Church, shared, "I am honored to be a part of the growth at the Food Bank. The evening was a true testament to the hard work and dedication of a staff determined to serve the over 76,000 individuals, including more than 29,000 children, who are food insecure in Montgomery County."
Montgomery County Food Bank began in 1985 as a door-to-door operation run out of car trunks by a small group of volunteers wanting to serve those in need in their community. Throughout the past 30 years, generous donors and volunteers have built it into an organization capable of distributing over 8 million pounds of food annually. The Food Bank also hosts mobile food distributions, offers nutritional education programs, emergency assistance in the time of a disaster or crisis, and provides meal programs for children and senior citizens.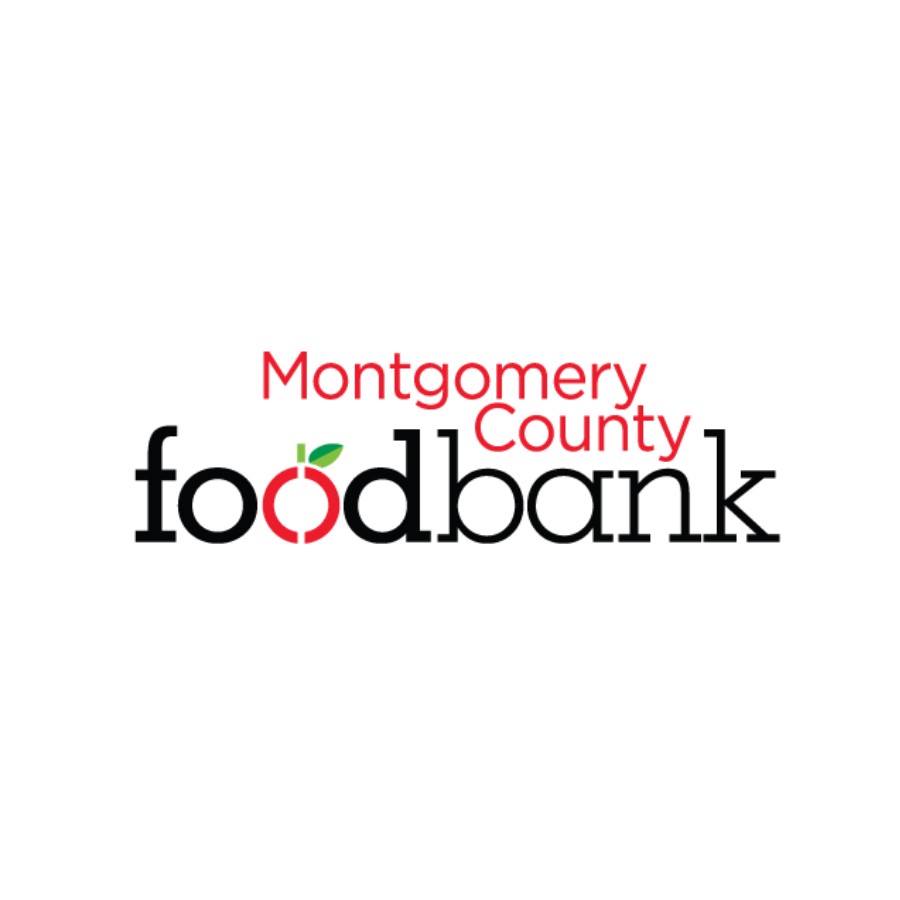 Montgomery County Food Bank is 501(c)(3) chartered by the state of Texas and is a member of the Texas Food Bank Network and Feeding America. Its headquarters is located at 1 Food For Life Way in Conroe, near Hwy. 242 and I-45, just north of The Woodlands.
For more information, to book a tour or volunteer at the facility, or to make a monetary donation or food contribution, visit www.mcfoodbank.org or call 936.271.8800.