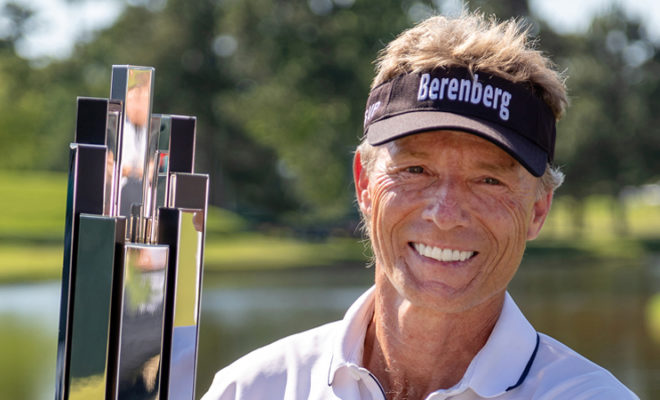 Events
Former Golf Champions Return to The Woodlands for Insperity Invitational
By |
THE WOODLANDS, TX – Bernhard Langer will lead eight former champions back to The Woodlands in search of another title at the Insperity Invitational presented by UnitedHealthcare, April 29 to May 5.
Langer, who will be defending his fourth title (2018, 2014, 2008, 2007) of the award-winning PGA TOUR Champions event, is the first to book his tee time along with seven others stars on the PGA TOUR Champions who have hoisted the prestigious Insperity Invitational trophy including: John Daly (2017), Jesper Parnevik (2016), Ian Woosnam (2015), Esteban Toledeo (2013), Fred Funk (2012), Jay Haas (2006) and Mark McNulty (2005).
Langer made par on the final hole one year ago to secure a wire-to-wire victory, earning the two-time Masters champion his fourth win at the Insperity Invitational. A winner of 39 events on the PGA TOUR Champions, Langer became just the third player ever to win the same tournament four times or more in the history of the 50-and-over Tour.
"It is definitely nice to have won this event four times. This tournament has a special place in my heart. It was my first victory out here on the PGA TOUR Champions in 2007, and it is just a fantastic event all around," said Langer. "When they decided to make this event an Invitational, it really went to a different level. It's a great golf course, great venue and an extremely well-run event. I always enjoy defending and I am looking forward to getting back out there."
Seven other big names who also enjoyed success at The Woodlands Country Club Tournament Course will be back on the first tee in one month's time.
John Daly, who made his PGA TOUR Champions debut at the Insperity Invitational in 2016 and notched his first-and-only victory on the senior circuit in southern Texas two years ago, will be back on the tee sheet.
"It was just awesome to win here, and to do it in The Woodlands was extra special," said Daly. "Some guys come out here and win right off the bat, get the monkey off their back. It's not easy to win on this Tour, but I love this golf course and I hope to have a good week."
Daly and Langer are not alone in The Woodlands being the site of their first PGA TOUR Champions title. That was the case for Jesper Parnevik four years ago. A five-time winner on the PGA TOUR, the colorful Swede was the only player in the 2015 field to card all three rounds in the 60s. Parnevik's first victory came one year after Ian Woosnam shook off a troubling back injury to lock up his first victory on the senior swing.
One of the most memorable first-time wins came in 2013 when Esteban Toledo celebrated Cinco de Mayo by becoming the first Mexican winner in PGA TOUR Champions history, winning on the third playoff hole.
A unique invitational format on the PGA TOUR Champions, there are six categories of eligibility to compete in the prestigious event. Additional players will be announced over the next three weeks.
"Once again Houston golf fans will be treated to an incredible show in May that will include golf's legends, World Golf Hall of Famers, and new stars on the PGA TOUR Champions." said Bryan Naugle, Executive Director, Insperity Invitational. "Each of these Champions have been great ambassadors for our tournament throughout the last 16 years, and we are thrilled to have them back as the Tradition of Excellence continues in The Woodlands."
The Insperity Invitational offers free grounds only admission tickets courtesy of Insperity and Woodforest National Bank. The grounds ticket also includes free parking and shuttle service. General public parking will be at Woodforest Bank Stadium located at 19115 David Memorial Dr, Shenandoah, TX 77385. For updated information on all aspects of the Insperity Invitational, fans are encouraged to visit www.insperityinvitational.com.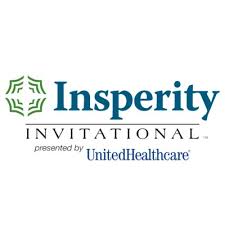 A PGA TOUR Champions event, the Insperity Invitational presented by UnitedHealthcare features the world's premier golfers age 50 and older. Last year's tournament winner, Bernhard Langer, will be returning to the Insperity Invitational to defend his title April 29 – May 5, 2019. Managed and operated by Pro Links Sports, in 2008, the tournament received the prestigious Presidents Award as the best event on the Champions Tour, and in 2011 received the President's Award for Excellence in Achievement. In 2012 and 2015, the tournament received The Players Award for having the "best of everything" for the players, sponsors and spectators.
Interfaith of The Woodlands, one of the local charities benefitting from the tournament, was named the 2016 PGA TOUR Champions Charity of the Year.
The Insperity Invitational is grateful to have support from these official corporate partners: Woodforest National Bank, , 3M, United Airlines, Northside Imports Houston – Alfa Romeo, Keurig Dr Pepper, Bai, National Car Rental, Sports Radio 610, and Vander Dys Fine Jewelers. Past champions include Larry Nelson, Jay Haas, Mark McNulty, four-time winner Bernhard Langer, John Cook, Fred Couples, Brad Faxon, Fred Funk, Esteban Toledo, Ian Woosnam and John Daly.