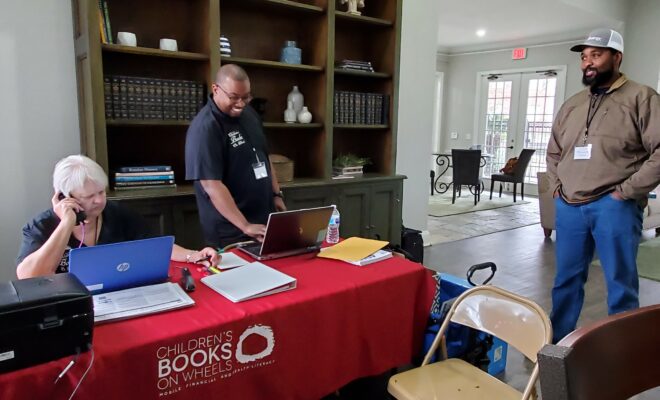 Events
Free Tax Service to Begin January 27-28 from IRS Certified Volunteers
By |
CONROE, TX – Children's Books on Wheels (CBOW) is launching their Super Tax Day Kick-Off Event from 10:00am until 3:00pm at the Montgomery County Memorial Library Conroe Central Location, 104 I-45, in Conroe on January 27 and January 28 from 10:00am-3:00pm at the Sleepy Hollow Multipurpose Building, 9847 Sleepy Hollow Road in Tamina.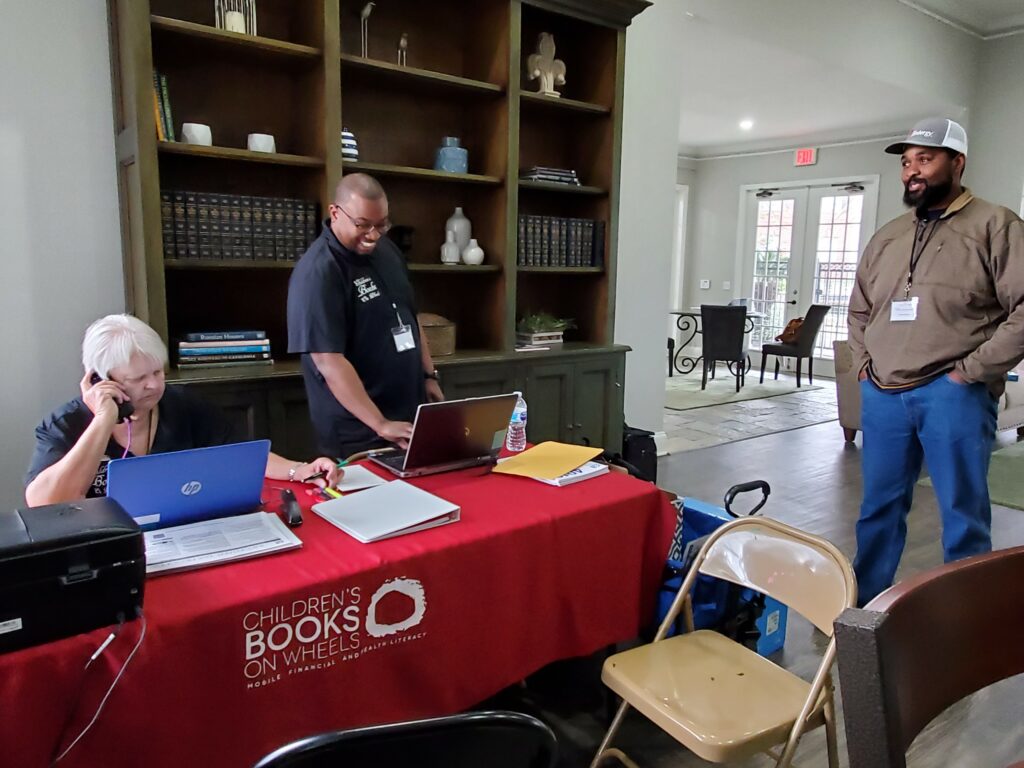 In partnership with the IRS, CBOW provides Solutions for Communities Volunteer Income Tax Assistance (VITA) for families with an annual income of $57,000 or less by certified IRS volunteers at various mobile sites February through the April 18th deadline for filing.
Services are provided in English, Spanish, and other languages as needed or requested.
Additional VITA Tax Days and Times:
LOCATION
DATES
Conroe Main Library
104 I-45, Conroe
Feb 4, 11, 18, 25: 10:00am-3:00pm
March 4, 11, 18, 25: 10:00am-3:00pm
April 1, 15: 10:00am-3:00pm
Sleepy Hollow Multipurpose Building
9845 Sleepy Hollow Road
Feb 3, 10, 24: – 10:00am-3:00pm
March 3, 10, 17: – 10:00am-3:00pm
April 14, 17, 18: – 10:00am- 3:00pm
Hope for the Hollow
37027 Whipstock Rd, Magnolia
Feb 7, 27: 4:30pm- 8:30pm
March 7, 21: 4:30pm- 8:30pm
The Woodlands Family YMCA
6145 Shadowbend Place
Feb 24: 4:00pm-8:00pm
March 24: 4:00pm-8:00pm
Mission Northeast
22098 TX 494, New Caney
Feb 15: 9:00am-1:00pm
March 8: 9:00am-1:00pm
April 12: 9:00am-1:00pm
Lone Star Family Health Center
605 S. Conroe Medical Dr.
Feb 23: 2:00pm-7:00pm
March 23: 12:00pm-7:00pm
Society of Samaritans
31355 Friendship Dr., Magnolia
Feb 6: 10:00pm-2:00pm
March 13: 10:00am-2:00pm
Interested individuals and families are requested to call for an appointment by calling Rita Wiltz at (281) 844-7596 and to bring information with them to expedite the process.
Proof of Identification
Social Security Cards or Taxpayer ID
W-2, 1099-R, 1099-Misc, or other wage statements from all employers
Forms 1099-Interest and Dividend Statements
Health Insurance Exemption Certificate
Last year Federal and State tax returns
Bank account numbers for direct deposit
Daycare Provider Tax ID
Forms 1095-A, B, and C Health Coverage Statements
Income Transcripts from IRS
Children's Books on Wheels was established in 2004 as a 501c3 nonprofit offering access to free books to all communities in Montgomery County. Seventy five percent of the population served by CBOW are at or below the poverty level. Rita Wiltz, Executive Director, and Founder, with her mobile team travel to community events, churches, businesses, and other non-profits in north, south, east, and west counties. Each year about 8,000 books are distributed throughout the community.
Other services offered by CBOW include assistance of social services in multiple languages to the unserved and underserved including free year-round tax services by IRS certified volunteers at no charge for eligible individuals since 2010, Project Re-Set assisting with trainings for technical fields that require OSHA10 or OSHA30, Confined Space, First Aid + AED training, forklift training certification, KIDSTECH digital literacy to make reading accessible to all, along with Project FUEL "A Breath of Fresh Air" family sessions.

The mission of Children's Books on Wheels is to promote literacy by providing books and educational literature to Pre-K through 12th grade students and their families. Learn more about Children's Books on Wheels by visiting their website www.ChildrensBooksonWheels.org or on their Facebook page www.facebook.com/cbow.childrensbooksonwheels.