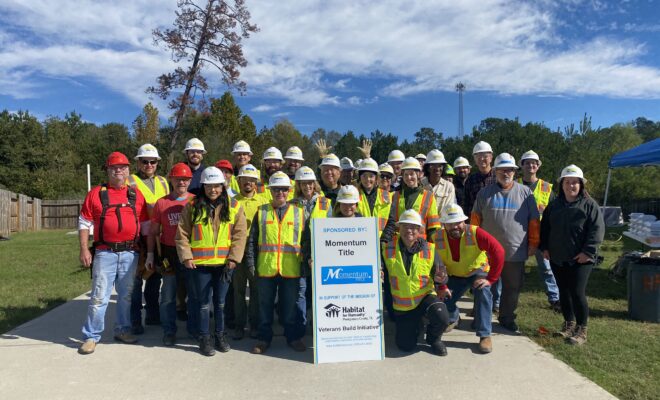 Events
Habitat for Heroes Soiree Raises $100K for Veterans Homes
By |
CONROE, TX – Momentum Title hosted their 5th Annual Habitat for Heroes Soiree in support of Habitat for Humanity of Montgomery County, TX (Habitat MCTX) on November 7. The evening raised $100,000 to fund veteran home builds, home repairs, and community outreach.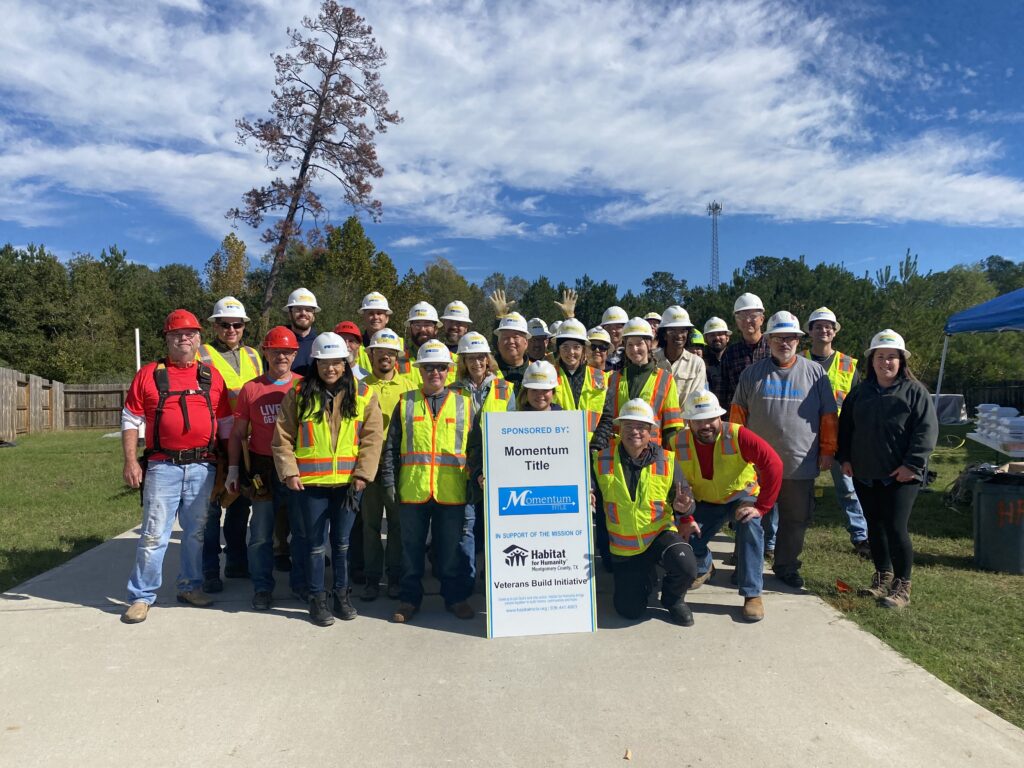 During the event, Momentum Title presented Jennifer Cannon, a local veteran with the Sacrificial Solider Award for her work in the community. Jennifer will also be receiving home repairs through Habitat MCTX's Veterans Build Initiative.
"Momentum Title's generosity has allowed Habitat Montgomery County to continue outreach and services to the veteran community. To date, this annual event has raised nearly $500,000 and provides invaluable support for our Veterans Build Initiative. We are so grateful for our partnership with Momentum Title. It means so much for us to serve a community of men and women who have given so much to us all," stated Vicki Johnson, Executive Director of Habitat MCTX.
Momentum Title also sponsored a Veterans Build in Habitat MCTX's Cedar Creek subdivision on November 12th in recognition of Veterans Day. The participants worked together to build walls for a home from studs that were painted red, white, and blue by students from The John Cooper School. The event helped raise awareness of the need for affordable and safe housing for veterans in Montgomery County. Those who attended were veterans and friends and family members of veterans.
"When we begin to realize everything that the men and women of the United States Military have given and sacrificed for their county, it is impossible not to be moved by their commitment", said Brian A. Brewer, President of Momentum Title. "Whatever we do in return seems insignificant compared to the price they paid for our freedom. Habitat for Heroes is our attempt to say thank you." Brewer is also the son of a WWII Veteran. To learn more about Habitat MCTX's Veterans Build Initiative, visit www.habitatmctx.org/veterans-build.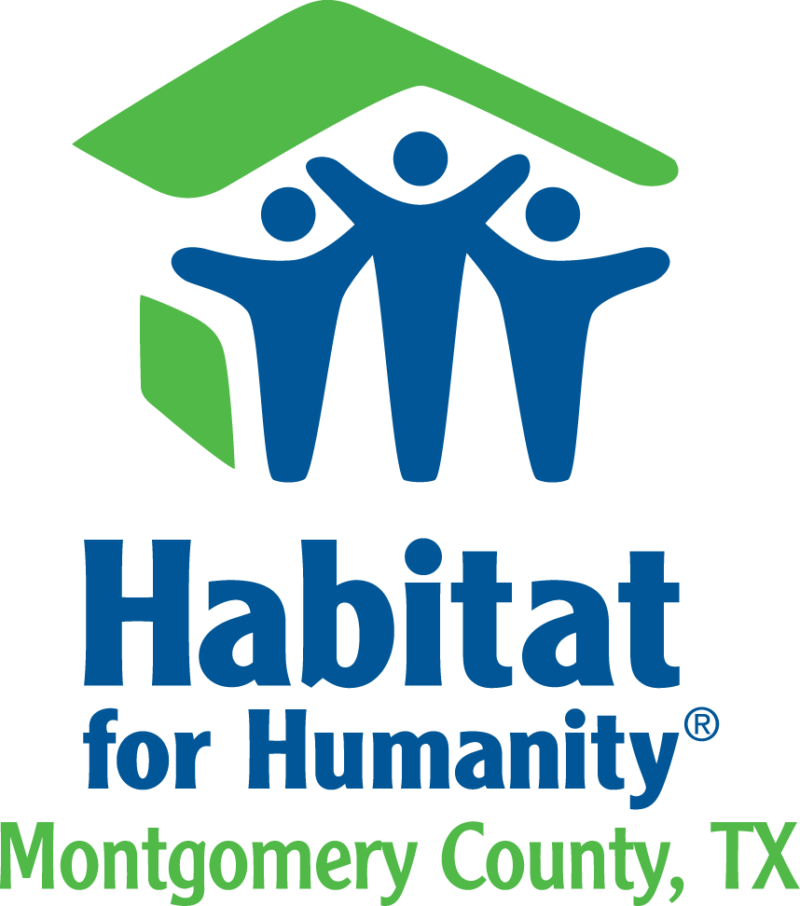 Since 1989, Habitat for Humanity of Montgomery County, Texas has worked with the loving hands of volunteers and donors to improve the lives of families and individuals through affordable homeownership. With a hammer in hand, Habitat Montgomery County volunteers are building strength, stability, and self-reliance through affordable shelter. You can help us build foundations for life by volunteering your time or your resources to Habitat Montgomery County at www.habitatmctx.org.