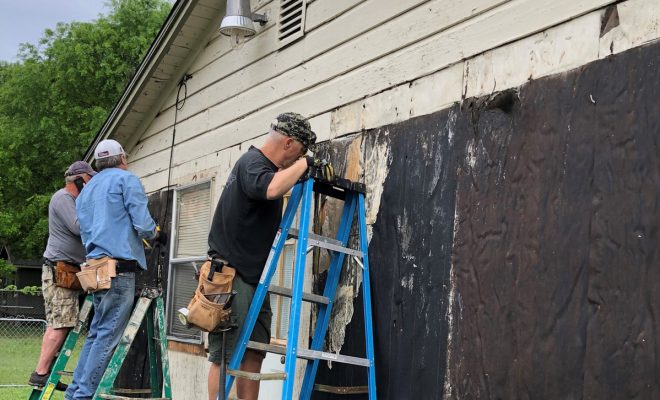 Lifestyle
Habitat for Humanity Assists Homeowners with Repairs
By |
CONROE, TX – In this historical time of working at home, high unemployment, and many homeowners reaching deep to pay their bills, Habitat for Humanity of Montgomery County (Habitat MCTX) is excited to announce funding to supplement their home repair program. Montgomery County Community Development awarded Habitat MCTX $200,000 in Community Development Block Grant funds to assist low to moderate income homeowners throughout Montgomery County.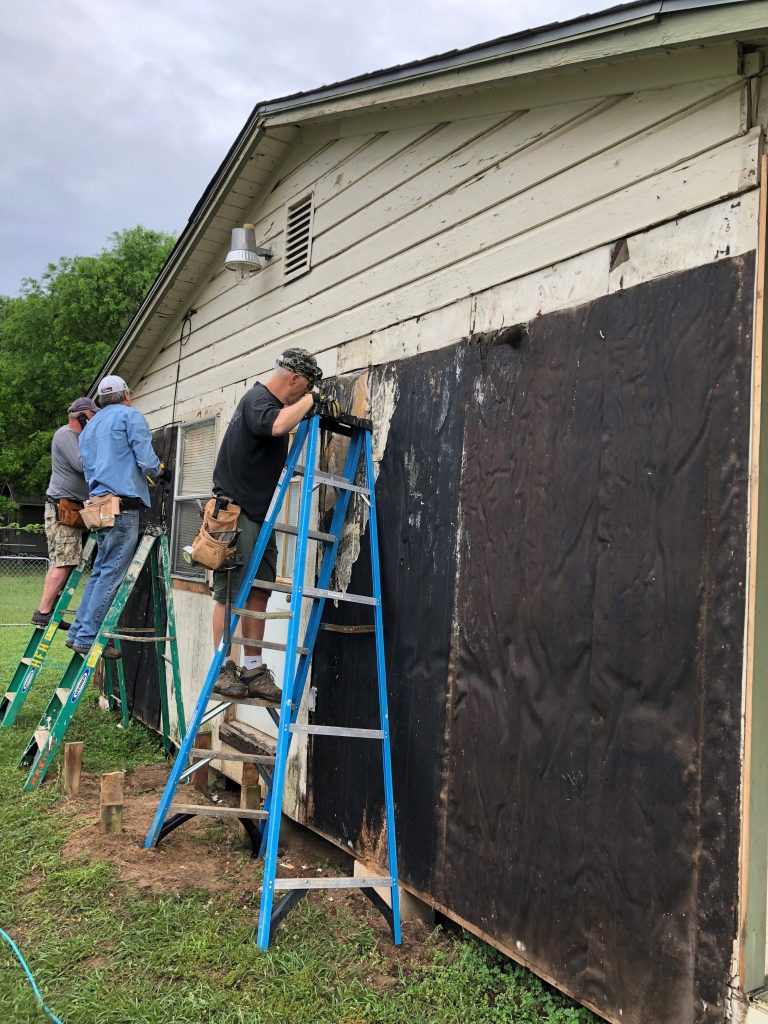 The Habitat MCTX Home Repair Program provides critical health and safety repairs to help homeowners maintain a safe and sustainable home to age in place. The program achieves this objective by combining the efforts of the homeowner with Habitat volunteers and home rehabilitation support through professional sub-contractors.
Homeowners participate in the repair project either directly or through coordinated support of volunteer efforts. Working alongside volunteers, homeowners complete sweat equity requirements with the help of friends and family members, and make affordable payments. The program combines licensed repair professionals, experienced volunteers, and homeowner's assistance to get the job done efficiently, professionally, and at an affordable price.
"We are grateful to Montgomery County Community Development for this funding opportunity. These dollars will go directly to residents in our county needing assistance with basic and critical home repairs that they are unable to afford and to do on their own," said Vicki Johnson, Executive Director for Habitat MCTX.
"Habitat for Humanity's vision is a world where everyone has a decent place to live. At Habitat Montgomery County, we do this by building affordable housing and by providing basic and critical home repairs. While building new homes is important, it is equally important to help families needing assistance to maintain and preserve their homes. Families need to live in safe and well-maintained homes. By offering home repair services, homeowners can continue to live in safe, decent homes for years to come. This partnership allows us to revitalize our community and preserve affordable housing inventory," Johnson added.
The basic Habitat requirements include:
Applicants must own and reside in the home in need of repairs within Montgomery County.
Household income needs to be lower than 60% of the Area Median Income of Montgomery County ($48,240/yr).
Property must be the primary residence of all owners or qualifying household members on the title.
Eligible properties are Single Family Residences (SFR) and manufactured homes.
Homeowner must be able to make affordable payments.
The homeowner must be current with the following:
Mortgage loan payment (if homeowner is still making payments).
Homeowner's insurance.
Property taxes and HOA dues, if applicable.
To begin the application process, interested applicants must fill out a pre-screen assessment online at www.habitatmctx.org/programs/home-repair.
Tommie Hitt was a recent recipient of the Home Repairs Program. "I found out about the repair program through a family friend who was donating furniture to the ReStore Shop on Hwy 242. This is a great program! The crew was extraordinary, they listened, they worked hard, there was no slack in any of their performance or their graciousness. I am very pleased with their excellent repair work on my home."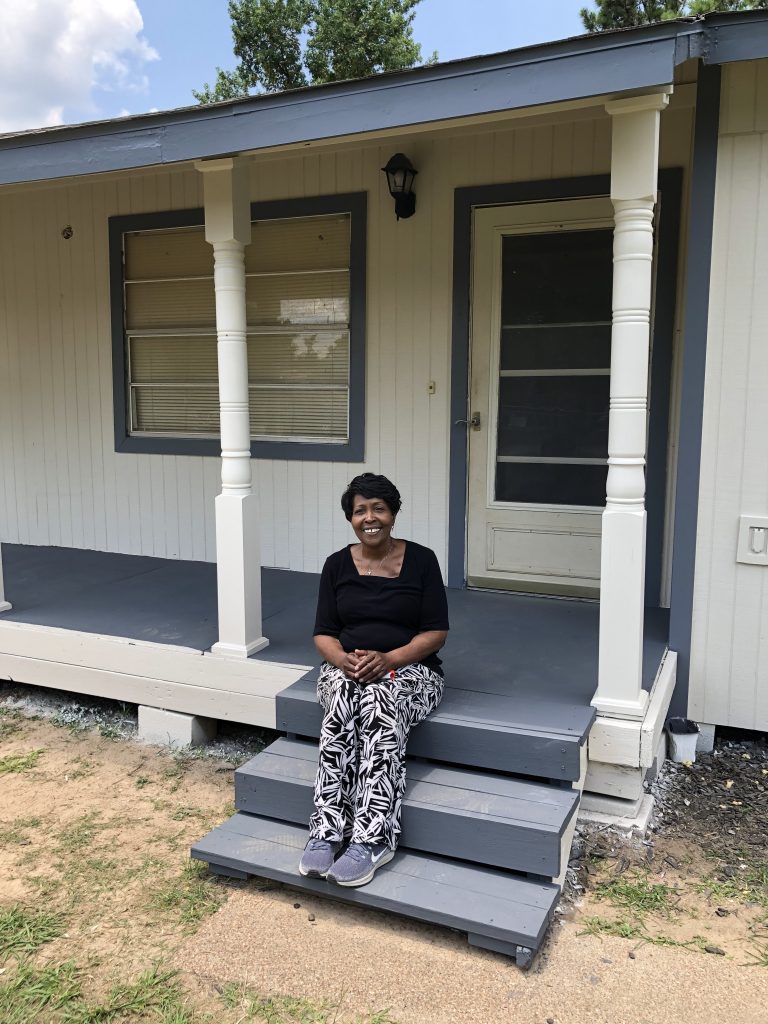 Habitat MCTX requests residents and hired professionals to consider purchasing or donating items to ReStore. ReStore is located on Hwy 242 in Conroe selling new and gently used home improvement fixtures, furniture, home accessories, building materials, and appliances to the public at a fraction of the retail price. Learn more at www.facebook.com/HabitatMCTXReStore. All proceeds from sales or donations benefit Habitat MCTX.
Learn more about Habitat for Humanity of Montgomery County's homeownership program and many other initiatives including the Women Build, Home Repair, Veteran Build and upcoming events by visiting the website at www.habitatmctx.org or the Facebook page at www.facebook.com/HabitatMCTX.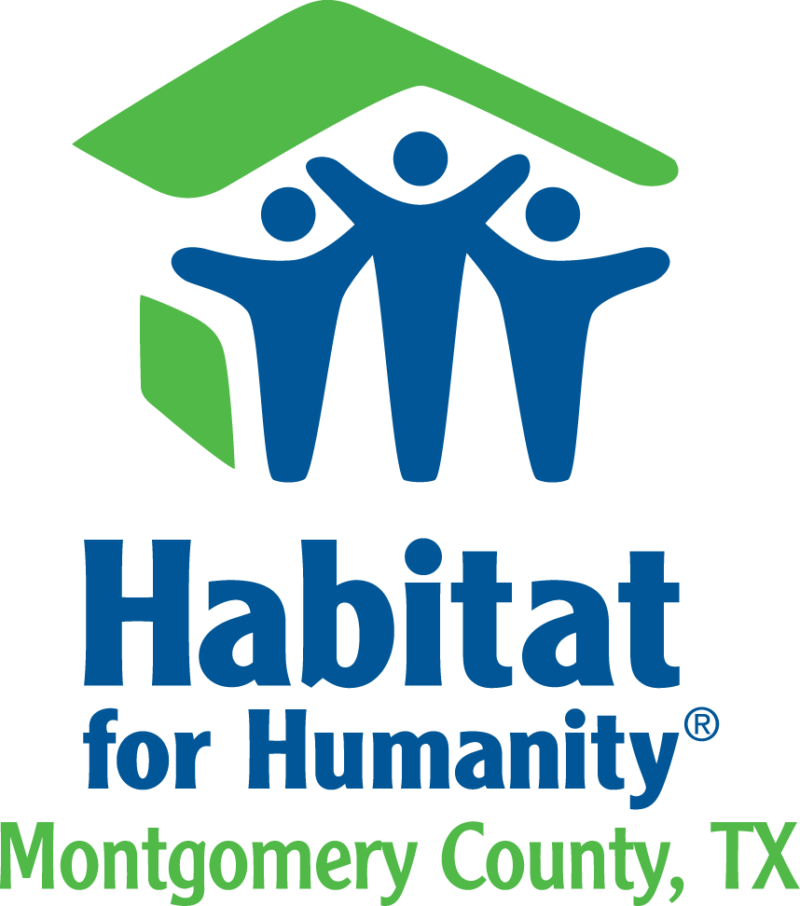 Since 1989, Habitat for Humanity of Montgomery County, TX has worked with volunteers and donors to improve the lives of families and individuals through affordable homeownership. With a hammer in hand, Habitat MCTX volunteers are building homes, communities, and hope…and shaping futures. For more information, visit www.habitatmctx.org