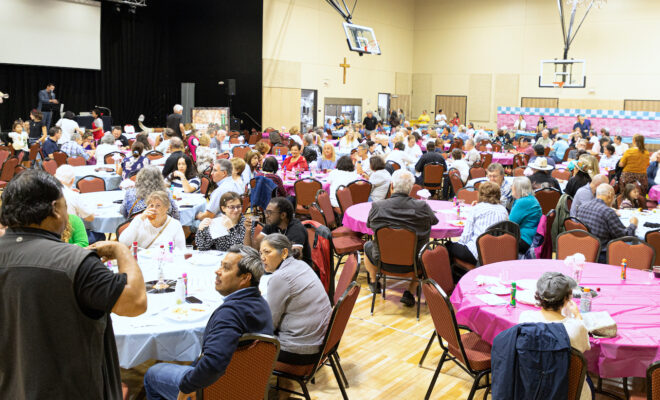 Photo Credit: Rod Prado
Events
"Happy Days at SSJ" kicks off two-day Annual Fall Festival
By |
Saints Simon and Jude Catholic Church kicked off their two-day Annual Fall Festival on Friday, October 27 with an evening of BBQ, bingo, music, a live auction and 1950's costume contest.
Residents are invited to attend the "Happy Days at SSJ" annual Fall Festival. Parking is free and all are welcome. On Saturday, October 28 the festival continues from 11 a.m. to 3 p.m. with festival games, prizes, food, Allen Oldies Band, and rummage sale
Saints Simon and Jude Catholic Church is located at 26777 Glen Loch Drive, The Woodlands, TX 77381.
Learn more about the Annual Fall Festival by visiting https://www.ssjwoodlands.com/fall-festival.
View photos from October 27, day one of the fall festival, on the Hello Woodlands Facebook page: