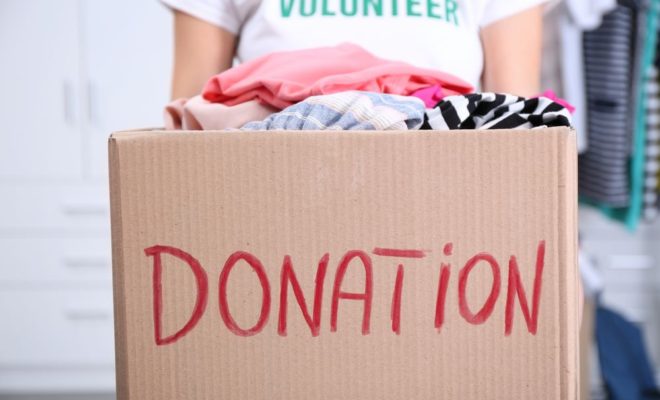 Hurricane Harvey
Where can I make donations?
By |
The following information is provided for those who would like to volunteer or make donations to help victims of the storm.
Interfaith Of The Woodlands at 4242 Interfaith way, Spring, TX 77381
Donations: Food, clothing, bedding items, new undergarments, non-perishable food, snacks, water, shoes, diapers, wipes, new undergarments, new blankets, new pillows, new towels
Phone: 281-367-1230
Check Facebook page for hours and updates: https://www.facebook.com/interfaithofthewoodlands/
Donate on the Interfaith website, www.woodlandsinterfaith.org.
Montgomery County Food Bank
Montgomery County Food Bank Hurricane Harvey Relief Fund: Donate online on the Montgomery County Food Bank website.
Montgomery County Food Bank accepting donations of water, nonperishable foods, cleaning supplies, personal care items, and new clothing (socks, undergarments, tops and bottoms) and urges the community to set up a Food Drive in as a way to help.
One Food for Life Way, Conroe, TX 77385    Phone: 936-539-6686 (GPS will recognize- 1 Prospect Point Conroe, TX 77385)
United Way
Monetary donations to help county-wide flood recovery efforts can be directed to: United Way  1600 Lake Front Circle Ste. 248, The Woodlands, TX 77380 Phone: 281-292-4155
Donation and Distribution Sites
St. Anthony of Padua Catholic Church      7801 Bay Branch Dr. The Woodlands, TX 77382   Phone: 281-296-2800
The Woodlands United Methodist Church:  2200 Lake Woodlands Drive, from 9:00 a.m. to 5:00 p.m.Bring donations to the entrance by the church offices, on the Lake Woodlands Drive side of the building. Items needed today: Toiletries, New socks, Diapers and baby supplies, Cleaning supplies, Non-perishable food items, Light blankets, Air mattresses. Limited clothing: Please do not bring bags full of clothing. Bring men's items – especially Large and XL plus men's shoes, some women's and children's clothing.
Note: Please fold each item and label by size and style (Men, Women, Boy, Girl). The shelters do not have the capacity to sort clothing at this time so this will be a huge help.

Financial and Gift Card Donations: Contributions made out to "TWUMC" and marked for "Disaster Relief" or through the donation link on the church website. Gift Cards from grocery stores, Wal-Mart or Target.

Woodlands Church    1 Fellowship Dr, The Woodlands. Needs volunteers and donations including cots, air mattresses, blankets, canned food, baby food, water, diapers, dog kennels
Montgomery County Fairgrounds pop up Animal Shelter needs large and extra-large wire crates, medium crates, stainless steel bowls, pee pads, towels, litter boxes, food
Falcon Steel America     3575 Pollok Dr., Conroe, TX 77303
Crisis Assistance Center     1022 McCall Ave. Conroe, TX 77301  Phone: 936-539-1096
Mission Northeast    22098 Loop 494 New Caney, TX 77381 Phone: 281-354-1200
Shelters in need of Donations 
Lone Star Convention Center in Conroe, 9055 Airport Road, 77303    Call Tara at 936-788-3589

Cots and bedding are a priority need at Lonestar Convention Center
The Woodlands Fire Department reminds all residents to stay out of rising waters due to unpredictable currents and unforeseen dangers and to stay safe! Thank you to all for your caring assistance to our friends and neighbors in need.
Stay tuned for more information on locations and needed items. Follow @HelloWoodlands on Facebook, Instagram and Twitter for updates!