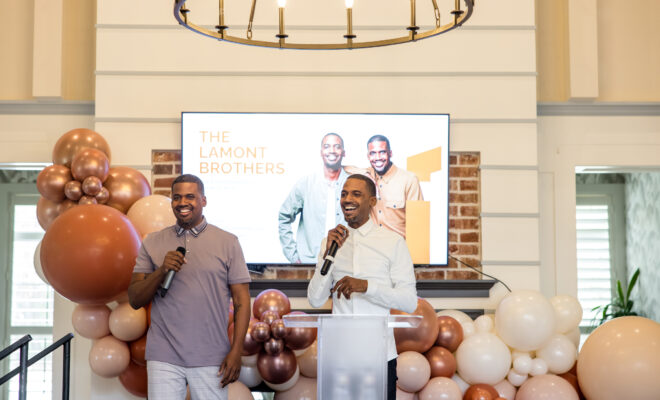 Business
HGTV Stars Share Their Success Journey with Area Realtors
By |
MONTGOMERY, TX – It was a crowded house in Woodforest recently as Realtors from across the region visited to hear Chris and Calvin LaMont with HGTV's "Buy It or Build It" discuss how they built their empire.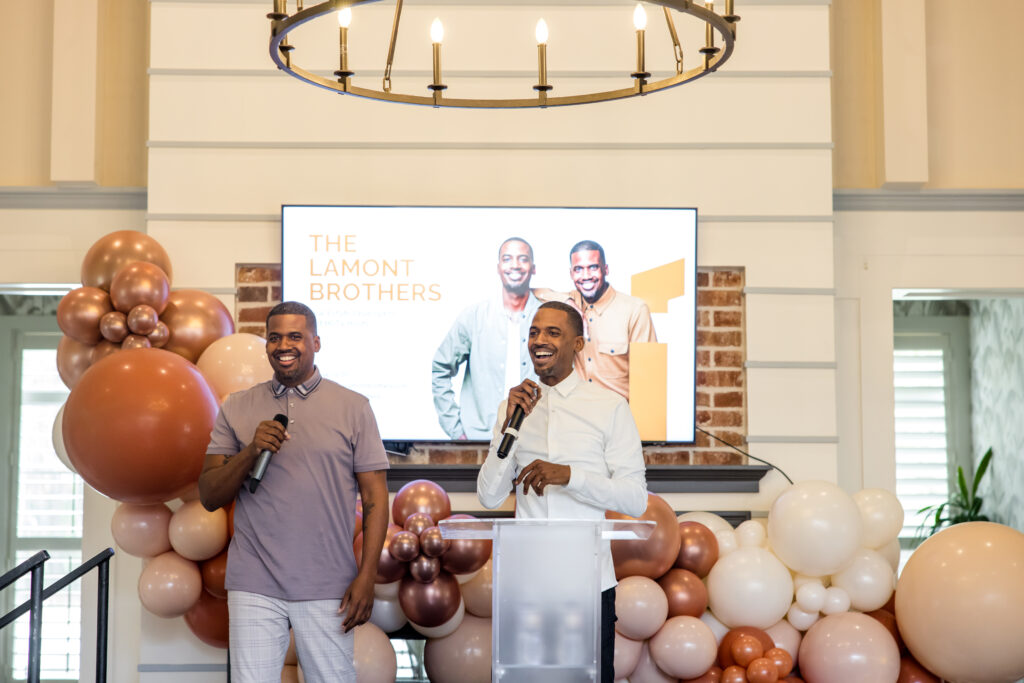 The 37-year-old twins have come a long way since moving to Dallas 15 years ago after graduating college. "We came out here because we needed something to build for ourselves," Calvin told the group.
Chris said they had a five-year plan.
"We were going to be millionaires in our first five years," he said. "That didn't happen. But what did is that we slowed down to understand our strengths and worked hard to make sure we knew what we were doing. That sped up our journey to building our empire."
The idea of "slow down, speed up" was central to the advice the brothers gave the crowd.
"It took us three years from when our first company went under to come back and say, 'now, we have the confidence and resources to be able to build this empire,'" Calvin said. "We had to slow down and then speed up, remembering the process through resiliency."
Being resilient also landed them on HGTV. The LaMonts had several businesses before settling into real estate, including a cleaning business, restoration company and fixing homes damaged by fire. Each time, they leveled up, Calvin said, until they were building and selling homes.
A Realtor who knew a producer thought the brothers' dynamic personalities would be a good fit for HGTV. The LaMonts met with the producer and several others, picking one to help them build a segment to pitch to HGTV. The channel turned it down, but kept coming back to the LaMonts for more ideas and pitches.
"They said, 'no' four times, but we took something from it every time," Calvin said. "We gave it one more try, and they said yes."
Chris said he wasn't discouraged.
"Sometimes a 'no' just means you're not ready for a 'yes,'" he said.
"Buy It or Build It" premiered on HGTV last May in the United States and is now playing internationally. The brothers are now building homes in Dallas, Georgia, South Carolina and New Orleans. Chris said hard work brought their journey to where they are now.
"You have to focus on keeping your head down, providing valuable services and being nice," Chris said. "We never went out to say we are going to be HGTV stars — we didn't care about it then."
The audience laughed when he ended with, "We like it now, though."
Katie Cooper, a broker with Home Sweet Home, said she was eager to hear how the LaMonts built their empire.
"I'm building my brokerage, so you could say I'm building my empire, too," she said. "I wanted to hear from experienced people how they did it. They were great speakers who had a lot to share about growth in the real estate sector."
Tina Brickhouse, team leader for Keller Williams The Woodlands team, also found the talk inspirational.
"One of my biggest takeaways — and I do a lot of coaching — was to slow down and speed up," she said. "Success isn't instant."
The LaMonts' appearance was part of the "JDC Empowers Realtors" program hosted by Johnson Development's Houston communities. In addition to hosting guest speakers and classes designed to help real estate agents both professionally and personally, Realtor Relations Liaison Monica Conchola also organizes Realtor volunteer days for local charities.
"We are always looking to empower our Realtor partners," she said. "This is just one way we do it."
There are nearly 5,000 homes in Woodforest. New home prices in Woodforest range from the mid $300,000s to more than $1 million. Woodforest is located about seven miles west of Interstate 45 and approximately 5 miles north of The Woodlands. Learn more at www.woodforesttx.com.
In addition to Woodforest, Conchola also represents Grand Central Park, a 2,045-acre community along Interstate 45 and Loop 336. Homes in Grand Central Park are priced from the low $300,000s to more than $700,000. For more information on the community, visit www.grandcentralparktx.com.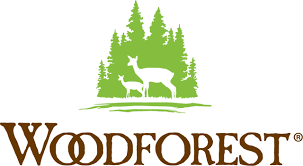 Woodforest, a project of Johnson Development Corp., is a 3,000-acre master-planned community surrounding Woodforest Golf Club, one of the top-ranked private golf courses in the Houston area. The development offers a broad array of housing choices and prices — luxury homes, patio, townhomes, and custom homes priced from the $300,000s to more than $1 million — targeted to lifestyle-oriented buyers. Woodforest is slated for more than 5,000 homes and a full complement of amenities, retail and commercial properties. One of the nation's top-selling master-planned communities, Woodforest is five miles north of The Woodlands and six miles south of Conroe. Convenient access just seven miles west of Interstate 45 is provided by Fish Creek Thoroughfare, a major north/south thoroughfare connecting Conroe in Montgomery County and Tomball in Harris County. For more information, visit www.WoodforestTX.com or call 936.447.2800.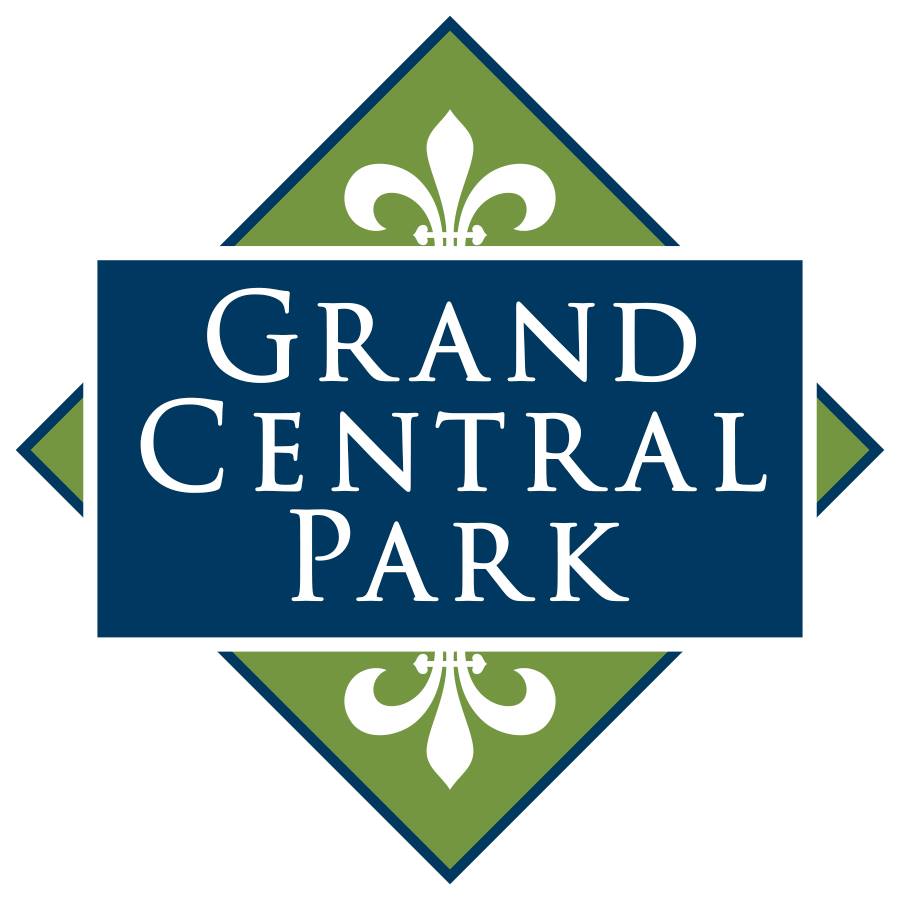 Grand Central Park is a 2,046-acre master-planned community in Conroe that has a naturally wooded setting, an extensive trail system and lakes. The Lake House amenity complex features a 7,600-square-foot clubhouse, resort-style pool, fitness room, patio with lake views, pavilion, event lawn, playground and dog park. Just five miles north of The Woodlands along Interstate 45 and Loop 336, Grand Central Park offers an enviable location near the growing Montgomery County energy corridor and world-class entertainment. Homebuyers can select from townhomes, single-family homes and luxury homes priced from the low $300,000s. Shopping, dining and everyday conveniences are on-site at 336 Marketplace. City Central offers upscale options at the Marcel Boulevard shopping center. The Hyatt Regency Conroe Hotel & Convention Center occupying 7.5 acres of land in City Central is expected to open in May 2023. For more information, visit www.grandcentralparktx.com.
Dedicated to creating vibrant, sustainable and connected neighborhoods, Johnson Development was founded in 1975 and is a nationally recognized, award-winning residential and commercial land development company. Now celebrating 48 years, the company has set the standard for successful master-planned communities in top residential markets around the country, including the Houston-area communities of Sienna, Woodforest, Cross Creek Ranch, Grand Central Park, Veranda, Harvest Green, Imperial, Edgewater, Riverstone, Cross Creek West, Jordan Ranch, and Tuscan Lakes. The company also is developing Viridian and Trinity Falls in the Dallas region, Lake Arrowhead north of Atlanta, and Bryson in the Austin area. Johnson Development has had more top-selling master-planned communities than any other developer in the nation over the past decade. An affiliate of Johnson Development — Johnson Development Services — manages development of boutique communities within the Johnson portfolio, including Amira and Candela in the Southwest Houston area, and Nolina in Georgetown. For more information, visit www.johnsondevelopment.com or LinkedIn.