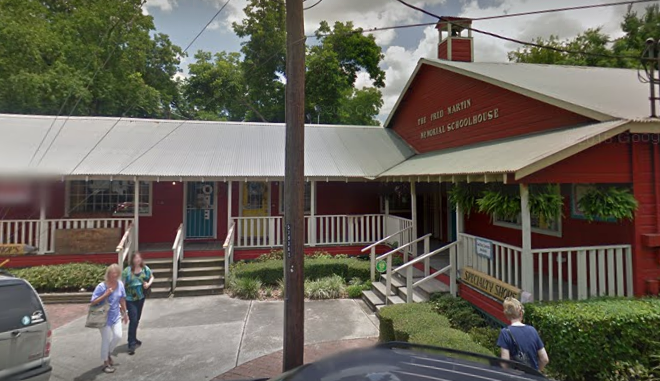 Business
Holiday Pinterest Party in Old Town Spring
By |
With 100 million active Pinterest users from around the country looking for holiday gift ideas, Cupcake Quilts decided that local sewing Pinterest users needed an event to bring their Pinterest holiday finds to life. Those on a holiday-themed sewing journey are encouraged to attend the Holiday Pinterest Party on Thursday, November 17, from 6:00 pm to 8:00 pm at 219 Gentry Street in Old Town Spring.
Offering ingredients for all of their customers' crafting, sewing and quilting recipes, Cupcake Quilts hosts similar community events such as this at its location in Old Town Spring. This event will showcase quick and easy stocking stuffer and gift ideas for the holiday season that any sewing enthusiast at a beginner level can complete.
"We've created kits for customers to purchase at this event based off the best Pinterest sewing-related finds, such as zipper pouches and key FOB wristlets," said Stacie Johnson, owner and founder of Cupcake Quilts. "Each kit contains all the ingredients to build a perfect gift for a friend or family member."
Cupcake Quilts has been actively preparing for this event and has planned the following:
Bring your Holiday "Make and Take" Pinterest Project to life at this event
Pinterest-Inspired Project Kits available for purchase during the event
Select any two kits for $35
Share wine, cheese, cider and cookies with other sewing enthusiasts as you make your Pinterest Project
All attendees need to bring the following to the event: Sewing Machine, Basic Sewing Supplies and Neutral Thread. Customers requiring access to a sewing machine for this event are encouraged to call ahead to reserve a machine for an additional charge.
For more information about the November 17 event, visit Pinterest Party at Old Town Spring on Facebook. "Our knowledgeable sewing staff is passionate about offering superior support to anyone of any age who is on a sewing journey and will be ready to help participants at this event," Johnson said.
The sewing experts at Cupcake Quilts, located at 219 Gentry Street in Old Town Spring, are dedicated to offering their customers a fun, supportive and rewarding stitching experience by providing a fresh and extensive selection of high quality fabrics, notions, patterns and other quilting essentials. As an authorized dealer, Cupcake Quilts offers Bernina machines with customer support. Call Cupcake Quilts at 281-528-2929 to discuss your quilting or sewing journey, or visit their website at www.CupcakeQuilts.com.