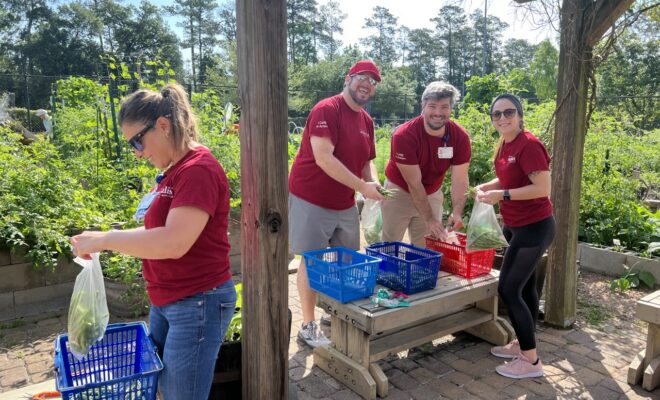 Lifestyle
Houston Methodist The Woodlands Compost Program Helps to Feed the Community with Interfaith The Woodlands
By |
THE WOODLANDS, TX – Houston Methodist The Woodlands Hospital (HMTW) recently partnered with Interfaith of The Woodlands (Interfaith) to provide compost for Veggie Village as part of the hospital's new sustainability program.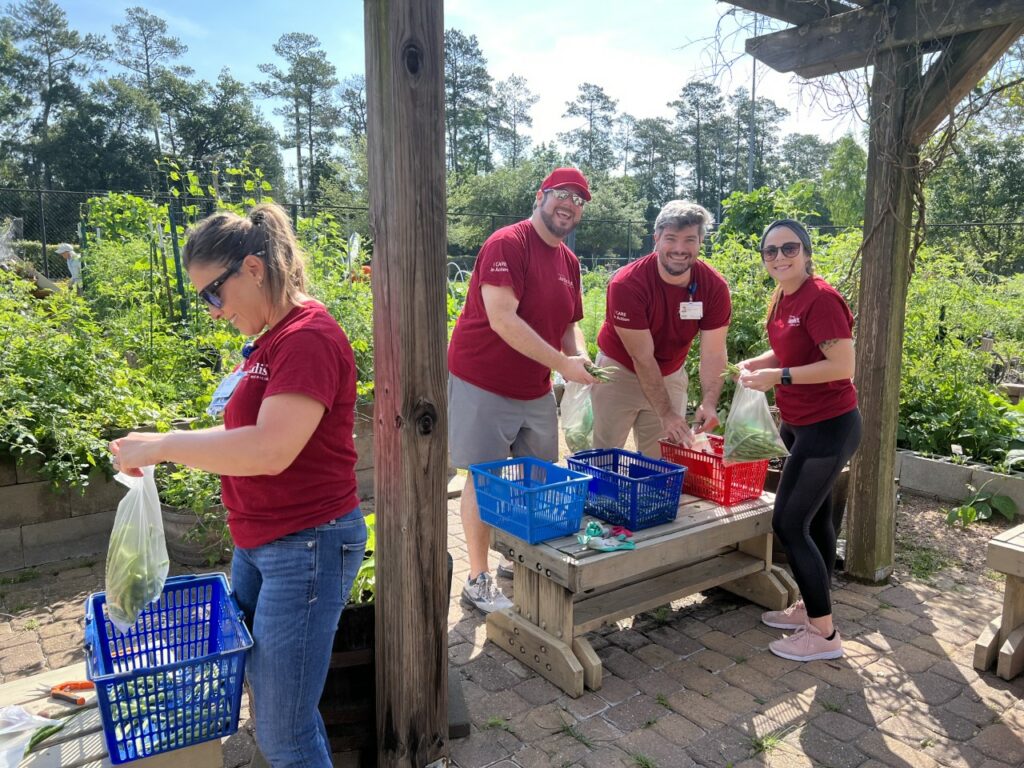 The HMTW Sustainability Committee was inspired by the new Houston Methodist System-wide office of sustainability, and is led by Jason Fischer, System Director of Sustainability. HMTW began its composting program in late 2022. 
Veggie Village, an initiative of Interfaith, is a community donation garden. According to its website, 75% of food harvested from Veggie Village is donated to Interfaith's food pantry. HMTW's compost contribution is helping to feed the community in Montgomery County through this contribution.
Prior partnering with HMTW, Interfaith was purchasing compost from the facilities the hospital was already sending its waste. HMTW EVS Director Paul Stege describes discovering the connection as a "happy accident," and notes the pieces began to fall into place once the discovery was made. Not only was the compost utilized, but HMTW's employees have begun volunteering in the garden, giving them perspective on impact of the partnership and success of the sustainability efforts.
The hospital has collected over 80,000 pounds of its food waste and diverted it from the landfill. HMTW states it is the equivalent of planting more than 4,300 trees, or 65,000+ miles "undriven" by a car, with a total of more than 57,500 pounds of CO2 saved since the program began.
Read the hospital's Q&A with Jason Fischer here. Learn more about HMTW's Office of Sustainability: www.houstonmethodist.org/about-us/sustainability.
SOURCES: Jason Fischer, Houston Methodist Director of Sustainability; Paul Stege, HMTW EVS Director; Wes Hamilton, HMTW Senior Communications Specialist, Houston Methodist The Woodlands Hospital, Interfaith of The Woodlands