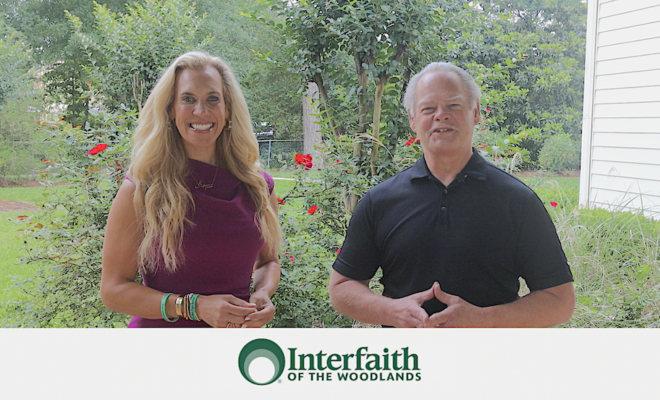 People
Nonprofit of the Month: Interfaith of The Woodlands
By |
Randy Lovelace of Paragon Independent Insurance Agencies introduces the Hello Woodlands Nonprofit of the Month, Interfaith of The Woodlands, and interviews Missy Herndon, President and CEO.
Watch our video interview below!
ABOUT INTERFAITH OF THE WOODLANDS
Interfaith of The Woodlands is a nonprofit social service agency providing numerous programs and services to meet the needs of The Woodlands and the surrounding area. What began as a dream of Mr. George P. Mitchell, founder and original developer of The Woodlands, flourished into a reality and is helping thousands of individuals and families each year.
Today, Interfaith's mission continues to be based on Mr. Mitchell's vision and Interfaith's ongoing commitment to making a difference and being a multi-faceted community resource. Initially, Interfaith acts as an incubator for community social services and as a support for new congregations. Interfaith helps individuals and families in crisis through financial assistance for rent, mortgage, utilities, gasoline, prescription drug assistance, emergency shelter, food, clothing, senior programs and offers counseling, job training, and childcare.
True to its mission, Interfaith works with member congregations, corporations, local businesses, individuals, nonprofits and organizations acting as a community resource and building a more loving and caring community.
Ways to Give Back and Get Involved:
Interfaith of The Woodlands' mission is to build a more loving and caring community through service. Created by people of faith called by traditions to compassion, Interfaith of The Woodlands is an organization where we can gather in mutual respect, dialogue and cooperative action to provide a connection between communities of faith and the community at large. Learn more about Interfaith of The Woodlands and how you can get involved at woodlandsinterfaith.org.
ABOUT RANDY LOVELACE
To learn more about Randy Lovelace, his "Referral for a Cause" program to help local nonprofit organizations, and of Paragon Independent Insurance Agencies, please call (281) 298-0440, email rlovelace@paragoninsagencies.com or visit www.paragoninsagencies.com/woodlands.
Advertisement