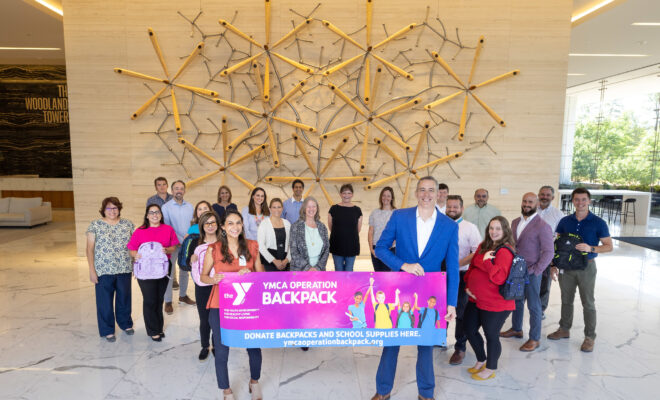 Business
Howard Hughes Corporation Donates $2,000 to YMCA for Operation Backpack Program
By |
THE WOODLANDS, TX – The Howard Hughes Corporation recently donated $2,000 to the YMCA for its Operation Backpack program as part of a health and wellness initiative.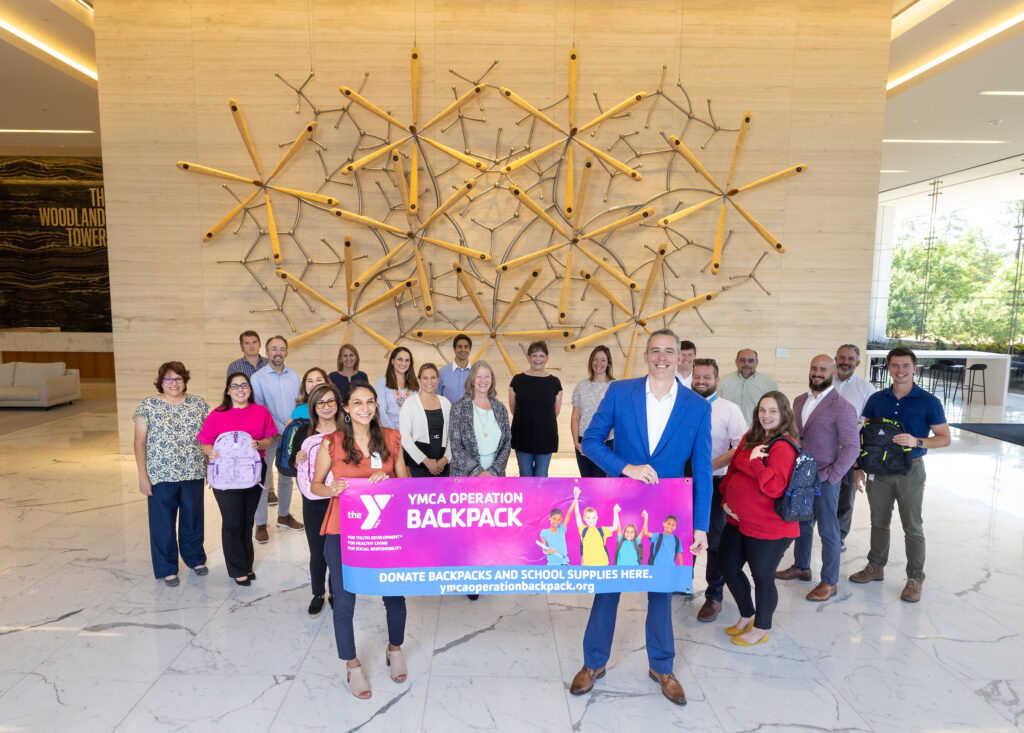 During June, Howard Hughes pledged to donate $1 for every mile walked, jogged or biked by its employees in the over 300 miles of nature trails in The Woodlands, Bridgeland and The Woodlands Hills. June is Great Outdoors Month, highlighting national trails.
Together, Howard Hughes team members covered nearly 1,600 miles along the winding hike-and-bike trails in each of the award-winning master planned communities. Howard Hughes rounded up the amount for a donation of $2,000 to the YMCA.
"The Woodlands and Bridgeland offer an unprecedented 28 percent of open, green space to embrace fresh air and and take in a bit of nature. The Woodlands Hills, still in its infancy, will feature 112 acres of open space. Our team stepped out to enjoy the 300-miles of pathways throughout these three award-winning communities in the Greater Houston area," said Brandon Hinman, Senior Manager, Design and Development with Howard Hughes and Board Member of the YMCA of Greater Houston. "We chose to support the local YMCA as they embrace the health and wellness lifestyle that each of our communities promotes. They are truly a deserving and worthwhile cause."
Through its HHCares program, a community-focused charitable initiative, Howard Hughes contributes and volunteers to over 180 local causes of nonprofit organizations each year.
The Woodlands is home to two YMCA locations – The Woodlands Family YMCA at Branch Crossing and The Woodlands Family YMCA at Shadowbend. For more information, visit www.ymcahouston.org.
Howard Hughes invites all to enjoy the great outdoors by discovering the hundreds of miles of nature trails and the abundance of open space in The Woodlands, Bridgeland and The Woodlands Hills.