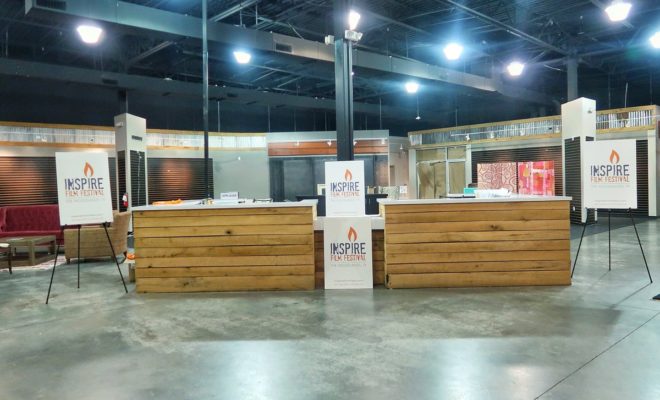 Events
Inspire Film Festival box office opens, begins Feb. 14
By |
The box office for the Inspire Film Festival is now open as of February 13, 2019 at 12 p.m. at 9595 Six Pines Dr., #1060 in Market Street in The Woodlands, Texas. Located at the old Luke's Locker suite next to Tesla, attendees can pick up passes to the festival program plus merchandise and souvenirs.
The Inspire Film Festival is a 5 day entertaining and inspiring experience featuring 30 films in The Woodlands from Thursday, February 14 to Monday, February 18. The festival kicks off tomorrow Thursday, February 14 at 6:15 p.m. with a free Short Film at Waterway Square.
The Inspire Film Festival is dedicated to entertaining and inspiring audiences with films, speakers, and events that celebrate the human spirit. The films will highlight local and international "game changers" who inspire the world will be showcased. The films are further brought to life through a variety of panel discussions and interactive community events over the course of the festival.