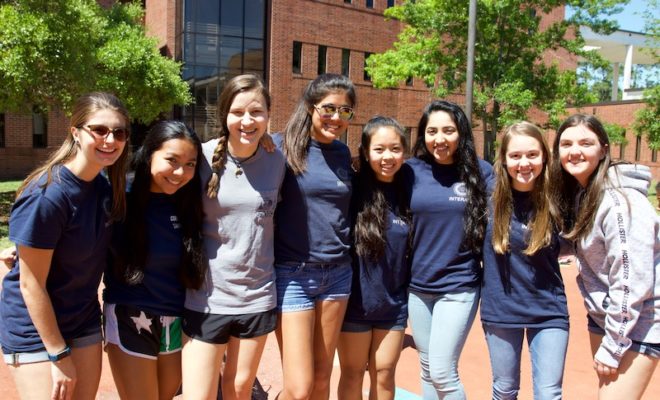 Events
Interact Clubs host Bunnyfest for Local Kids
By |
On Saturday, March 31st the 21st Annual Bunnyfest was held at The Woodlands High School main campus from 11 a.m to 2 p.m. The Easter-themed event was organized and run entirely by high school volunteers from the area and was a free event for the community.
Interact clubs from The John Cooper School, The Woodlands High School, College Park High School, and The Woodlands Christian Academy came together to host the annual Bunnyfest event. Interact is Rotary International's service club for young people ages 14 to 18 who complete community service projects throughout the year, one of which furthers international understanding and goodwill. The Rotary Club of The Woodlands sponsors several Interact Clubs at area high schools by providing support and guidance; however, the Interact clubs are self-governing and self-supporting.
All of the Bunnyfest activities were geared towards children between ages 4-10 and included egg hunts, a Candy Land Lane with interactive characters, games, and more fun at The Woodlands High School.
Get a look of what happened during Bunnyfest:
View more photos and videos on the Hello Woodlands Facebook page!