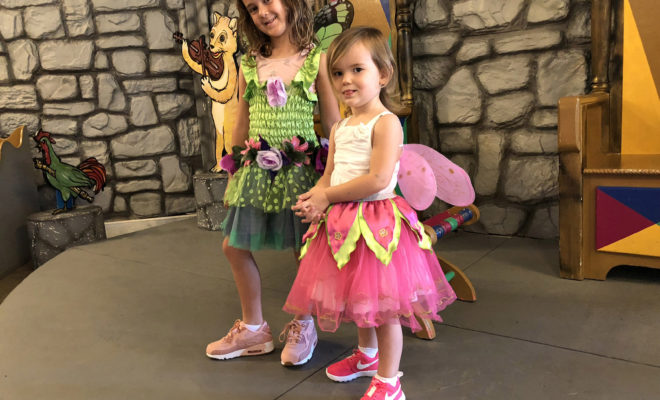 Events
International Fairy Day at The Woodlands Children's Museum
By |
THE WOODLANDS, TX – Frolicking fairies, a visit from Tinker Bell, and an imaginary enchanted forest: these are just a few of the surprises in store for children who visit The Woodlands Children's Museum''s Fairy Day celebration on June 22 and 23.
The museum''s celebration commemorates International Fairy Day. The special day falls during the week of Midsummer, when legend has it the veil between the human world and Tír na nÓg (the Irish term for fairy land) is momentarily lifted.
""Our Fairy Day celebration is intended to open the door to children's imaginations, to usher in the fun and excitement of believing that anything is possible –even an encounter with a fairy,"" said Angela Colton, executive director of the museum.
Children and adults are encouraged to dress as their favorite fairy for the museum''s Fairy Day activities, which are set for 10 a.m.-5 p.m. Friday and Saturday, June 22-23, at 4775 W. Panther Creek Drive, Suite 280.
On both days, Tinker Bell will meet with children during the museum''s fairy-themed story times, which are scheduled for 10:30 and 11:30 a.m. and 12:30 p.m.
Woodland fairies will be at the museum from 10 a.m. to 2 p.m. to help the children with a special scavenger hunt. Children who collect all of the items on their list will receive a special trinket when they leave.
Children also can stop by the museum's face-painting station for fairy-themed designs, and delve into fairy wing and magic wand art projects.
The museum has lined up a special sensory play area for Fairy Day as well. Children are invited to create their own flower fairy mixture from rice, fabric flower petals, sequins and pink food coloring. And if they'd like, they can mix up a batch of Fairy Soup, a sparkly mixture that contains tiny sea shells, flower petals, glitter and gelatin.
Fairy Day activities are included in the museum's regular daily admission, which is $6 for visitors age 1 and older. Children must be accompanied by an adult at all times. The Woodlands Children''s Museum is recommended for ages 7 and younger.
For more information, visit woodlandschildrensmuseum.org or call 281-465-0955.