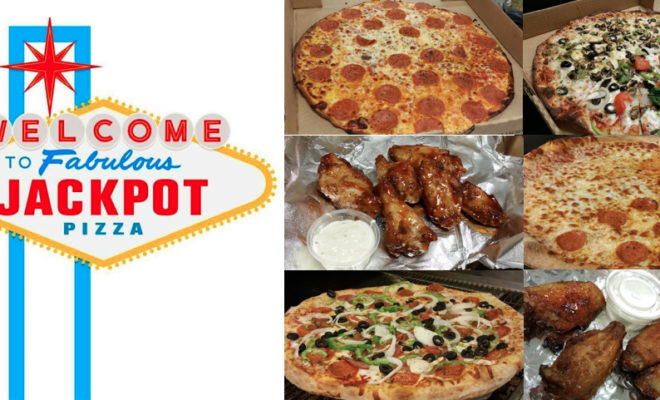 Food & Drink
Fresh Pizza, Wings and More at Jackpot Pizza in Spring
By |
Owned by Mary Ann Mascorro and Gabriel Carbajal, Jackpot Pizza, located on Louetta between TC Jester and Stuebner Airline, has been serving up delicious and fresh pizza, wings, pasta, appetizers and beer in Spring, TX since February of 2015.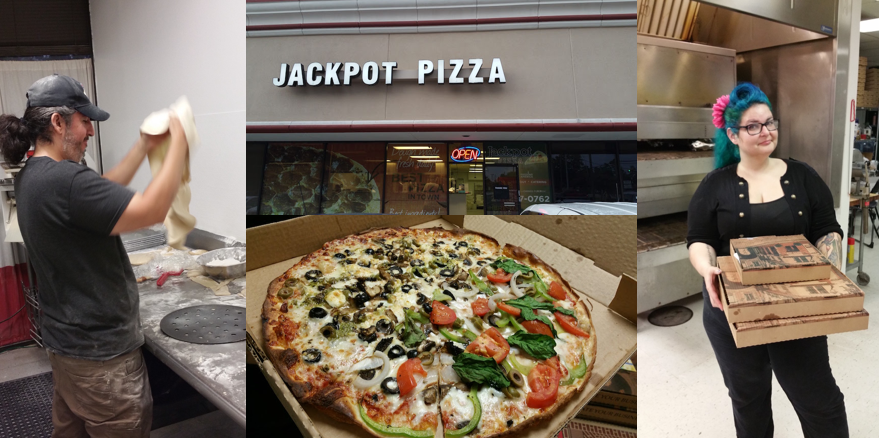 Jackpot has gained quite a following with their made fresh pizza doughs, old fashioned hand tossed along with great quality pizza toppings. Their logo resembles the famous Las Vegas Hotel and their gourmet line up of pizzas are cleverly named of phrases and words you would hear in a Casino, such as: The Double Down (extra pepperoni, extra sauce, extra cheese, extra mushrooms), The Queen of Hearts (aka the Margherita – Fresh mozzarella, shredded mozzarella, sliced tomatoes, spinach, basil olive oil), The Jack of Diamonds (Alfredo sauce, pesto, olive oil base. Shredded mozzarella, fresh mozzarella, chicken, beef, mushrooms, parmesan), and The Straight Flush (mozzarella, fresh mozzarella, cheddar, goat cheese, premium parmesan, olive oil). 24 Gourmet and Gourmet Premium Pizza pies are available on their menu.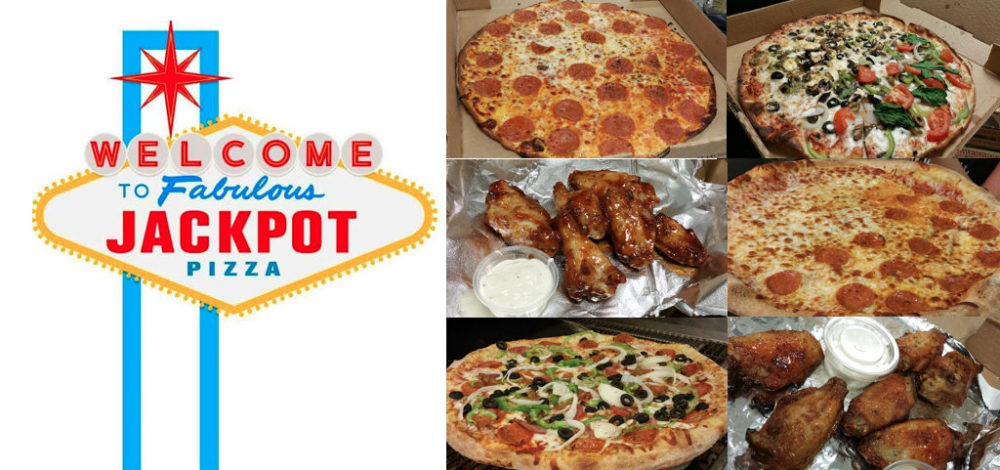 Appetizers include pizza rolls, wings, breadsticks, cheese bread and a variety of salads. If your not feeling in a pizza mood, Jackpot offers a selection of pasta dishes, spaghetti, spaghetti and meatballs, as well as fettuccine alfredo.
Jackpot even has your dessert options covered with Apple Pie and S'mores Pizzas, Churro Bites and Tiramisu.
Beer delivery with your pizza is what set Jackpot different from their competition. Place your order online or call your order in and add from a wide selection of craft beers and wine to complete your meal.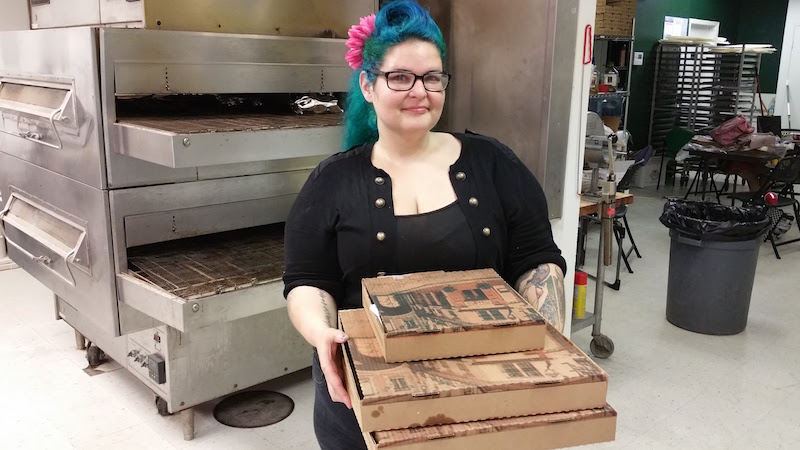 THE INTERVIEW
We sat down with Mary Ann Mascorro to dig in a little deeper about Jackpot Pizza.
How did you come to own Jackpot Pizza?
I own Jackpot with my partner, Gabriel Carbajal. We have known each other for almost two decades now, and have always worked extremely well together. Gabriel is actually the one who found Jackpot, and when he approached me about partnering with him, there was just no way that I could refuse!
The pizza competition in the area is pretty heavily saturated, how do you compete against the national pizza chains for new customers?
That is a great question… Spring not only has all of the major national pizza chains, but it also has several amazing "Mom and Pop" type shops. Every one of these places have something to offer, and every single one of them have loyal followings…. Our goal is not to necessarily compete with them, but to have an amazing product, provide top notch service to our customers, and build our own little niche with the fantastic food that we have!
If someone has never picked up or gotten a pizza delivered from Jackpot Pizza, what should they expect for their first time?
They should expect to talk to the most amazingly funny, quirky, dedicated and food obsessed employees ever! We do everything that we can to try to match you up with the perfect meal. When we answer the phone, one of the first questions that people ask is "What are your specials?" I always reply by asking them how many people they are wanting to feed, and what type of food they prefer. It works well, because then we can tailor our specials to meet our customers needs!
What are the different styles of crust you offer and is all your pizza dough made fresh daily?
Right now, we currently offer hand tossed original crust, as well as hand tossed thin crust. Our dough is made fresh every day, and we have really put a lot into perfecting our dough recipe. What we came up with is really a winner. It has an amazing flavor, and truly sets us apart from the other pizza shops in the area!
What make your toppings better than other pizza joints?
We would never have a topping that we wouldn't eat ourselves! Listen, my partner is what you would call a "Pizza Snob". He wants the best of everything, which is wonderful because then we get to pass the best along to our customers! We have the freshest produce, and the most amazing meats available, which when you put them together, truly make for the perfect pie!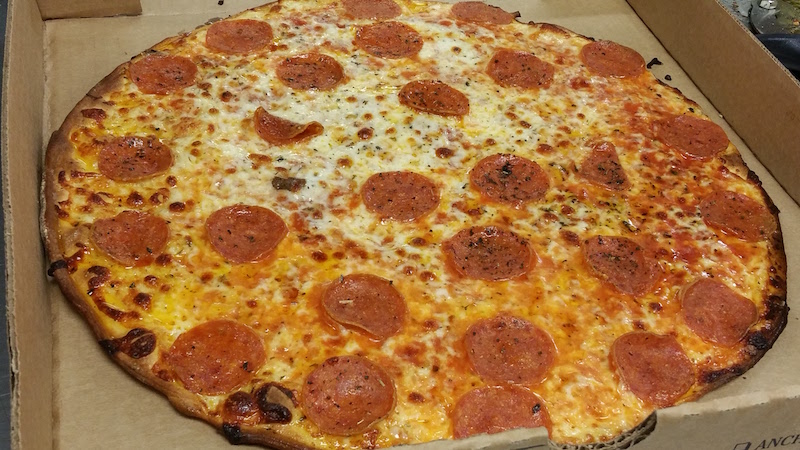 What is your favorite pizza combination and what is some of our customers favorites?
This is probably the most difficult question that you could have asked me! My favorite pizza is an ever evolving thing. Right now, I love a nice super crisp thin crust with garlic butter glaze, extra sauce, mozzarella and parmesan, pepperoni and our incredible spicy Italian sausage. When it comes out of the oven, I square cut it, and grate some more parmesan on top. It is truly phenomenal!  Some of our fan favorites are our version of a margherita pizza -"The Queen of Hearts." As well, we have a pizza that is super popular with the pepperoni and mushroom crowd. It's called the "Double Down." It has extra pepperoni, extra mushrooms, extra cheese, and is just cooked to perfection. We also have an insanely large pizza called the "Mega" pizza. It's a massive 20 inch pie, and for those who can't decide what toppings they want, our Mega "Full House" is the pizza of choice. It literally has every topping in the house on it. No two bites are the same. We have had an excellent response to this pizza behemoth!
What flavors of Wings do you offer?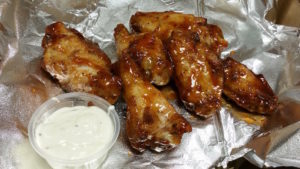 We have amazing jumbo wings at jackpot! They are huge! We have BBQ wings, Hot wings, Teriyaki wings, Cajun style wings, Spicy Chipotle Honey wings, and Salt and Pepper wings. The salt and pepper wings with a side of bleu cheese is amazing!!!
Jackpot Pizza had different owners before 2015. How much did you change from the last and/or original owners recipes?
To be honest with you, we changed up a lot of the recipes, because we truly felt that we could just make things better for our customers. The sauce recipe and the dough recipe are absolutely wonderful now, we added better quality ingredients, and we listened to feedback regarding what our customers liked and what they thought that we could improve on. I truly feel that we have a winning combination now!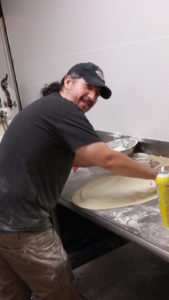 Do you have plans to add new menu items or specials?
I am always adding new specials!! As well, we are constantly looking for new and amazing items to add to our menu! We would love to hear what your readers think that we should add!!
Speaking of new menu items, why did you add a Cauliflower Pizza crust to Jackpot's line up?
We had been wanting to cater to our keto followers for a while. The keto lifestyle has really taken off in our area and it has always been extremely important to us to be as inclusive as possible with our menu.
Beer and wine delivery with your Pizza is pretty new to the Spring area… What was the challenges to set up this service?
Since there are so few places that offer this kind of delivery, we had to cross our T's and dot our I's to ensure that we were in compliance. We are very strict about doing everything properly…. checking ID's for all alcohol deliveries, keeping up with certifications, etc.
What Pizza and Beer pairings do you recommend?
We have a keto special where you can pair our cauliflower crust with Michelob Ultra for those watching their carbs. As well, our Mediterranean pizza pairs really well with 11 Below's Lame Duck, and our Hard Six pairs incredibly with Yellow Rose.
How about wine and pizza pairings?
The best wine pairings that I have personally had would be our Re-Raise and our Chianti, and our Chardonnay with The Natural pizza. But, really, any way you like it – you can't go wrong.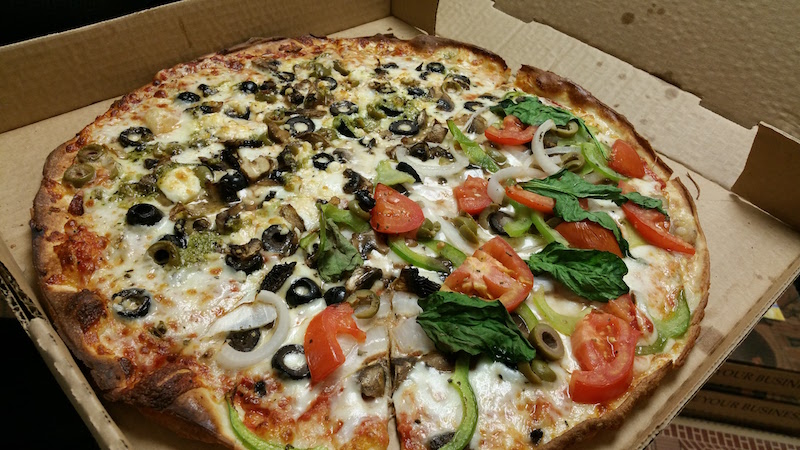 Most locally owned businesses are involved and give back to their community, what does Jackpot Pizza bring to the community?
Being a parent, I feel that we need to do everything that we can to support our kids and our schools. Jackpot has sponsored several local school teams, and we love to take care of the teachers in our community. During Star Testing this year, we surprised a few schools by bringing pizzas in for the teachers. It was awesome! They were so excited, and so appreciative!
Any plans to open more locations?
Actually, we would love to open a location in the 249/Jones road area, and something in the Aldine area. We get messages all the time from folks in Aldine stating that they wish that we were closer because they just don't want to have to eat chain pizza anymore.  Again, we would love to hear from your readers… where do you think that we should expand to?
What is your delivery area and your hours of operation?
We currently deliver within a 7 mile radius of our shop, with concentrated marketing within 5 miles of our location, however, we have days where we open our deliver up to 12 miles to accommodate some of the requests from our loyal customers, depending on how busy it is… We are currently open Monday-Thursday from 4 pm to 9 pm, Friday from 4 pm to 10 pm, Saturday and Sunday from 1 pm to 9 pm. We take our last orders 30 minutes prior to closing, so our employees can get home to their families at a decent hour.
Five words to describe Jackpot Pizza?
We bet you'll love it!
Jackpot Pizza is located at  6450 Louetta Rd, Spring, TX 77379. Call Jackpot Pizza at  281-257-0762, follow on Facebook at www.facebook.com/jackpotpizzas/ and visit their website at JackpotPizzas.com.
Nick Rama is a food writer, contributor of Hello Woodlands, and shares his restaurant experiences on Nick's Local Eats at NicksLocalEats.com and the Q Up The Burgers Facebook page. Nick enjoys helping the small business owner, supporting his community with fundraising for food banks, and plans tasting events with locally owned mom and pop restaurants.