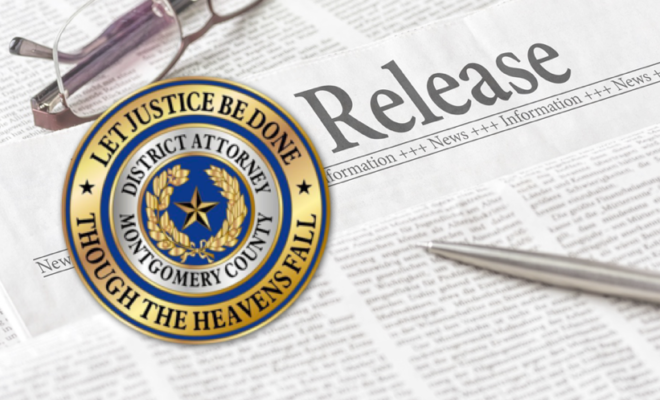 News
Intoxicated driver kills woman in The Woodlands and receives 20 years
By |
On October 19, 2020, Terry Gilbert Lafon, 36, was sentenced to 20 years in prison for Intoxication Manslaughter and Failure to Stop and Render Aid resulting in Death.  The range of punishment for these offenses is normally 2 to 20 years in prison.  Because Lafon had a prior felony conviction for burglary from 2004, he faced an enhanced punishment range of 5 years to life in prison.  Judge Patty Maginnis of the 435th District Court imposed the sentence pursuant to the plea agreement.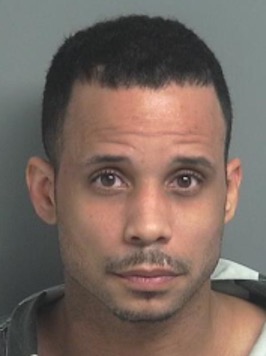 The deadly crash that resulted occurred shortly after midnight on Sunday, May 19, 2019. Lafon was traveling eastbound on Lake Woodlands and ran the red-light at the intersection at Pinecroft. Lafon crashed into Teresa Mcardle's vehicle. Lafon fled the scene, but a citizen followed him and called 911 to report the fleeing vehicle. While this was occurring, EMS transported Mrs. Mcardle to a nearby hospital. Unfortunately, she later succumbed to her injuries sustained in the crash.
Lafon was able to escape arrest that night, and crashed his vehicle in River Plantation before fleeing on foot. After a thorough and skillful investigation by Detective Jason Prince and Sgt. Kevin Williams with the Montgomery County Sheriff's Office, Lafon was arrested for the crimes committed. Detective Prince and Sgt. Williams learned that that just prior to the crash, Lafon had left an establishment in Hughes Landing after drinking to the point of intoxication. Further, they discovered that Lafon had refused a witness's offer to get him a ride home.
Vehicular Crimes Chief Andrew James shared, "Mr. Lafon didn't have to drive.  He was offered a ride home.  He could have taken a cab, an Uber, or a Lyft.  He chose to drive, and his choice resulted in the death of a wonderful woman.  This substantial sentence was the direct result of the great work of the Montgomery County Sheriff's Office Detective Prince and Sgt. Williams, and they deserve the credit here.  These men worked around the clock to identify Lafon as the driver, and to build a case proving that he was intoxicated when he ran that red light and struck Ms. Mcardle.  This sentence repeats what our office and law enforcement keep saying: there is no excuse to get behind the wheel impaired." 
Brett Ligon, District Attorney stated,  "Mr. Lafon chose this outcome every step of the way.  He chose to drink, he chose to decline a ride, he chose to drive himself, and he chose to flee after the fatal crash he caused.  Had he made better choices, he would not be in prison today.  More importantly, our community would still have Ms. Mcardle with us. I'm thankful for the hard work of the Montgomery County Sheriff's Office and their diligent investigation.  Impaired driving is completely preventable.  Our office will continue fighting to keep our roads safe and making sure that impaired drivers are held accountable for their actions."
Source: Michael R. Holley, First Assistant District Attorney, Montgomery County District Attorney's Office