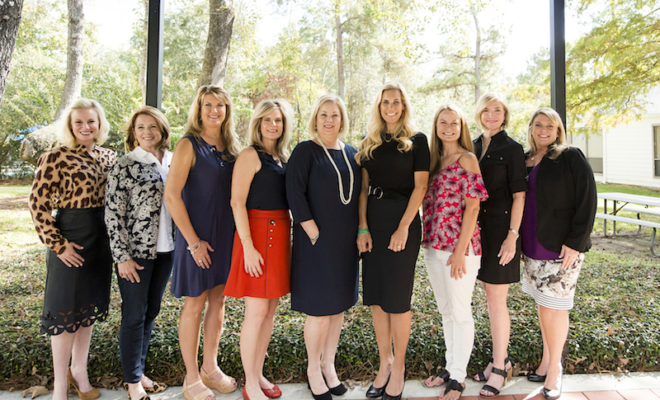 Events
Jeannette Walls to speak at Women Empowering Women Luncheon
By |
The 5th annual Women Empowering Women Luncheon benefiting Interfaith Community Clinic will take place at The Woodlands Resort and Conference Center on Friday, March, 2, 2018.
"We are thrilled to announce this year's guest speaker, Jeannette Walls," said Anita Phillips, Director of Interfaith Community Clinic. "We have been fortunate to have had incredible speakers at this luncheon and this year is no exception!"
Walls is a celebrated author best known for her best-selling memoir, The Glass Castle, which details her life growing up in extreme poverty and the tale of her emergence. Named by Amazon as one of the top ten books of the decade, her inspiring story was brought to the screen in one of the most highly-anticipated major motion pictures of the year starring Woody Harrelson, Naomi Watts, and Brie Larson.
Proceeds from this special event, presented by CHI St. Luke's Health – The Woodlands, support Interfaith Community Clinic. The Clinic provides medical, dental, and mental health services to individual and families who do not have insurance and do not qualify for healthcare insurance from federal, state or county assistance programs. The clinic also provides 46 interactive health education classes, which promote health and wellness behavior.
"Interfaith Community Clinic provided 8,971 combined program visits in 2016," shared Missy Herndon, President & CEO of Interfaith of The Woodlands and Interfaith Community Clinic. "We are blessed to have incredible community involvement and dedicated professional medical and dental volunteers that help enable us to be a medical home for our uninsured neighbors for more than 20 years. Everyone deserves access to healthcare and our mission at Interfaith Community Clinic is to meet that need."
For sponsorship information, please visit interfaithcommunityclinic.org/wew or contact Kathy Rifaat at 832-246-8312 or krifaat@interfaithcommunityclinic.org.
Interfaith Community Clinic opened its doors in 1996 to meet the medical needs of the uninsured population. As the needs of the community have grown, so have the services offered at the clinic. Today, the clinic continues to provide quality basic medical and dental care, counseling and patient services to individuals in need. A volunteer staff of licensed physicians, nurses, medical providers, dentists, dental assistants, dental hygienists, as well as translators and support personnel work together to provide patient care. Programs are provided free of charge and are funded by the generous financial support of grants, faith-based organizations, businesses, civic groups, and individuals.
PHOTO:  WEW Committee – Meagan Jamaluddin, Kelly Hull, Darin Mittelstaedt, Lee Fackler, Anita Phillips, Missy Herndon, Emma Sims, Georgianna Syal, Kathy Rifaat
Source: Interfaith of The Woodlands