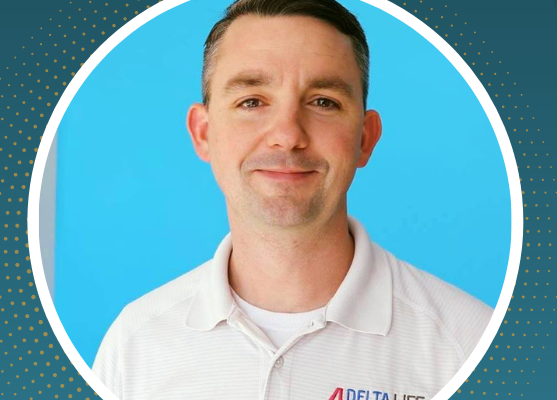 Business
Josh Cherry of Delta Life Fitness Announced as Woodlands Area Business Summit Keynote Speaker
By |
THE WOODLANDS, TX – The Woodlands Area Chamber of Commerce announces Josh Cherry, Co-Founder of Delta Life Fitness as the morning keynote speaker for the November 5, 2021 Woodlands Area Business Summit.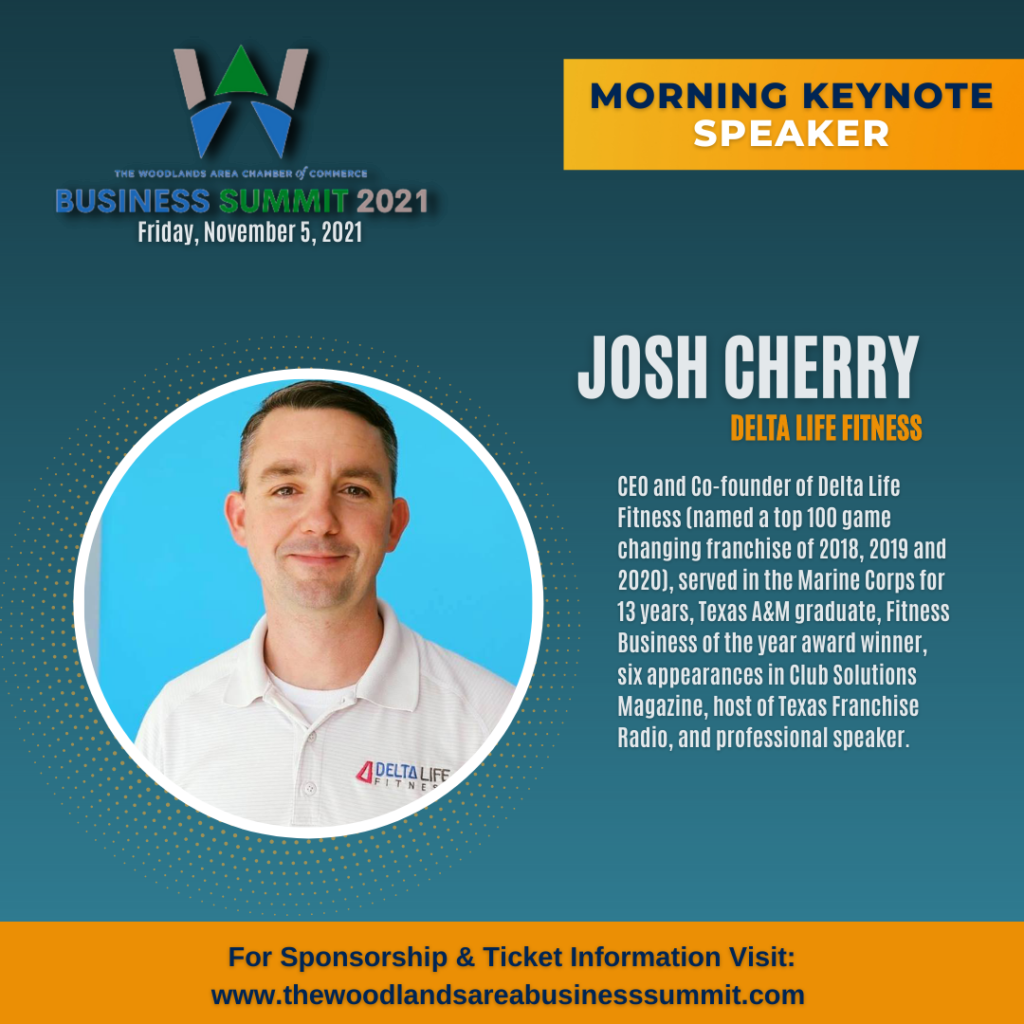 Josh Cherry is a 13-year Marine Corps Veteran with over a decade of experience in the fitness industry, Josh has dedicated his entire adult life to understanding the fitness franchising business. Josh co-founded Delta Life Fitness, a women's boutique fitness concept with units open all across the United States. This three-combat tour Marine is originally from Southeast Texas and is currently the standing CEO of Delta Life Fitness Franchising located in the Woodlands, Texas.
The Woodlands Area Business Summit is presented by The Woodlands Area Chamber of Commerce and will be held at the presenting sponsor location, Lone Star College Systems – The Woodlands. It will provide access and corporate resources in an effort to provide competitive and productive functioning. In addition to hearing from keynote speakers, registrants are offered various topical tracks over the span of four breakout sessions.
Breakout sessions will cover topics ranging from:
Business Lifecycle
Employment Law
Financials / Tax Planning
Financing & Funding Your Business
Human Resources
Leadership
Marketing
Sales
Starting & Sustaining Your Business
Technology
The Woodlands Area Business Summit will be held on Friday, November 5, 2021 starting at 8:00 am. Attendance is available both virtually and in-person. In-person Chamber member tickets are $100, non-member tickets are $150. Virtual chamber member tickets are $50, non-member virtual tickets are $75. For additional event information visit www.woodlandschamber.org/the-woodlands-area-business-summit or contact Cyndi Alvarado at 281.363.8109 or cyndi.alvarado@woodlandschamber.org.
The Woodlands Area Chamber of Commerce is located at 9320 Lakeside Blvd, Suite 200, The Woodlands. Follow their Facebook page for up to date information on this event and other opportunities to engage in the community at www.facebook.com/TheWoodlandsAreaChamber.
The Woodlands Area Chamber of Commerce is greater Houston's largest business association representing the interest of 1,200 local employers since 1978. Learn more at www.WoodlandsChamber.org.