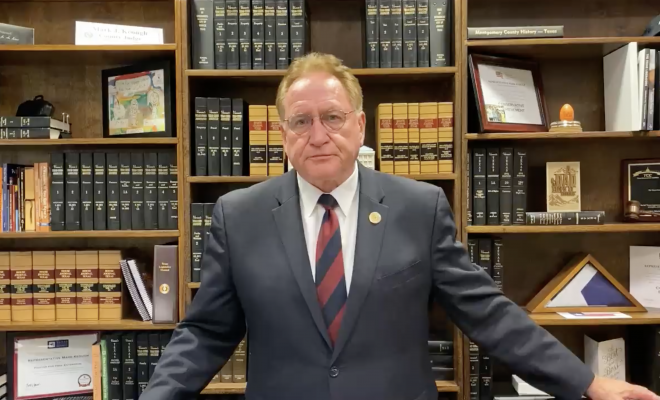 News
Judge Keough issues proclamation on events in Montgomery County
By |
On July 2, Texas Governor Greg Abbott issued a proclamation giving mayors and county judges the ability to impose restrictions on some outdoor gatherings of over 10 people, and making it mandatory that, with certain exceptions, people cannot be in groups larger than ten and must maintain six feet of social distancing from others. Read the Governor's proclamation and learn more here.
Montgomery County Judge Mark Keough responded on July 2 by sharing a video statement on the Governor's proclamation on events and gatherings of 10 people or more in Montgomery County.
In the video statement, Judge Keough shared that, "events in excess of 10 persons shall continue as planned in Montgomery County so long as they are in compliance with Governor's executive order and the CDC guidelines." The judge held up the signed proclamation and wished residents a great 4th of July.
Watch the video statement:
The judge also responded to the Governor's executive order on the requirement of wearing face coverings in a separate video statement. The executive order goes into effect on July 3 at 12:01 p.m.