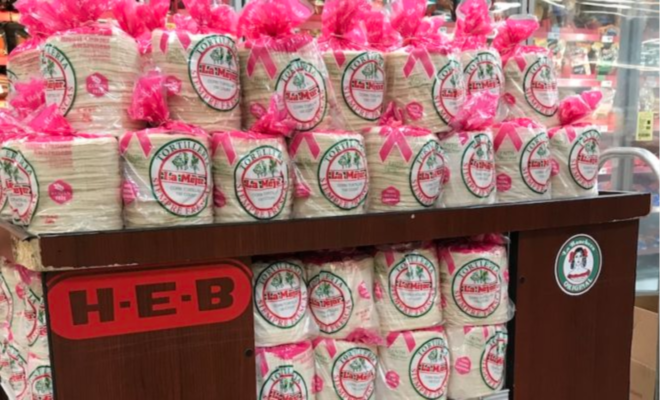 News
La Ranchera Tortilleria Donates to FAITH "Fighting Cancer in Montgomery County"
By |
MONTGOMERY COUNTY, TX – La Ranchera Tortilleria has partnered with their friends at FAITH "Fighting Cancer in Montgomery County" to donate five cents of every "pink package" of tortillas sold during the month of October to help our loved ones affected by this disease. The tortillas can be found at local Kroger and H.E.B. grocery stores.
La Ranchera Tortilleria is a family-owned and operated business that started in 1994. Its first factory was an 1,800 square foot building in Galena Park, where they set out to provide the best quality products and services for their customers. The company is owned by Mr. and Mrs. Trujillo. Daniel Trujillo is its Vice President.
Sarah Santo, La Ranchera's PR Manager, said, "We are so excited to announce we have been approved for 50 shipper units in Kroger stores in and around the Houston area for our breast cancer packaging! We are having signs made to go on every unit that will include the logo of FAITH "Fighting Cancer in Montgomery County." You can also continue to go to your favorite H.E.B. stores to buy these delicious tortillas and help fight cancer."
President Cesar Zavaleta said, "The generous support of our customers has led us to expand our facility to a 90,000 square foot warehouse off Shepherd Road in Houston. This new mega warehouse manufactures and distributes a wide variety of corn and flour tortillas to multiple customers in multiple cities in and around Texas. As we have grown, we made it our priority to consistently focus on providing the best quality corn and flour products and services within the industry."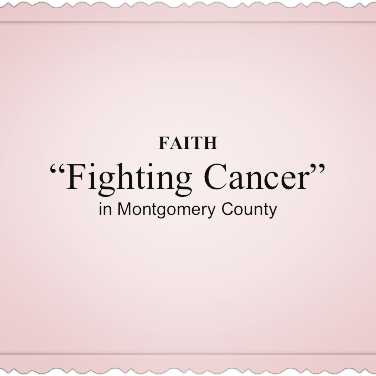 La Ranchera does everything from sourcing and milling their own corn in-house to producing top quality home-style flour tortillas in a variety of sizes and flavors. Their tortillas are hand-made from top quality raw ingredients, and they use 100% stone ground in-house corn. Their products are made fresh daily. The company offers sizes from 3.5"-15," and they offer products that will suit any need.
Additionally, their service-oriented sales team is dedicated to going above and beyond for all of their valued partners. It is their priority to surpass the needs and expectations of their consumers.
Cesar noted, "Here at La Ranchera, we've decided it is time to help. It is time to help our grandmothers who blessed us with Sunday dinners after church, our mothers who ensured we were sent to school fully fed and carrying our lunch in hand, our daughters who are full of hope and unconditional love, and the sisters who secretly loved and cared for us despite inevitable rivalry. It is time to fight against breast cancer!"
He added, "We have taken it upon ourselves to give something back to our community that we hold very close to our hearts. Without the support of this wonderful community, La Ranchera would not be here today. It is our duty to advocate for these women in the only way we know how: Tortillas!"
FAITH "Fighting Cancer in Montgomery County" is a 501©(3) nonprofit organization, run entirely by volunteers, which provides emotional and financial support for cancer patients and their families. Most of them have dealt with cancer either personally or with close family members and friends. They realize that not only the patient but also the entire family can go through traumatic changes — and assistance may be hard to find.
FAITH's goals are accomplished through generous donations from businesses, individuals, and dedicated fundraising volunteers. Since 2010, the organization has raised more than $600,000. Through its programs, more than 500 people have been assisted. E-mail FaithFightingCancer@gmail.com for more information. Donations may be made to FAITH "Fighting Cancer in Montgomery County" at P.O. Box 445, Conroe, Texas 77305.